Basketball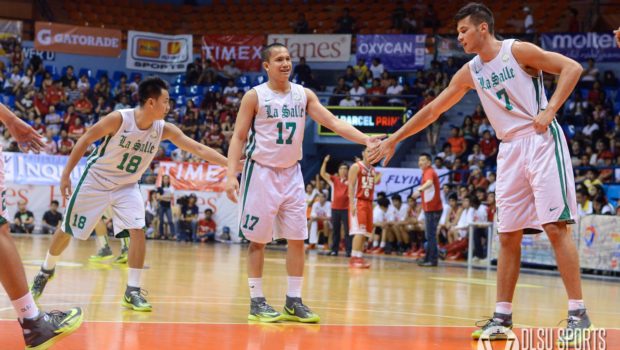 Published on May 9th, 2014 | by DLSU Sports
0
Green Archers aim to stay unbeaten in collision with Heavy Bombers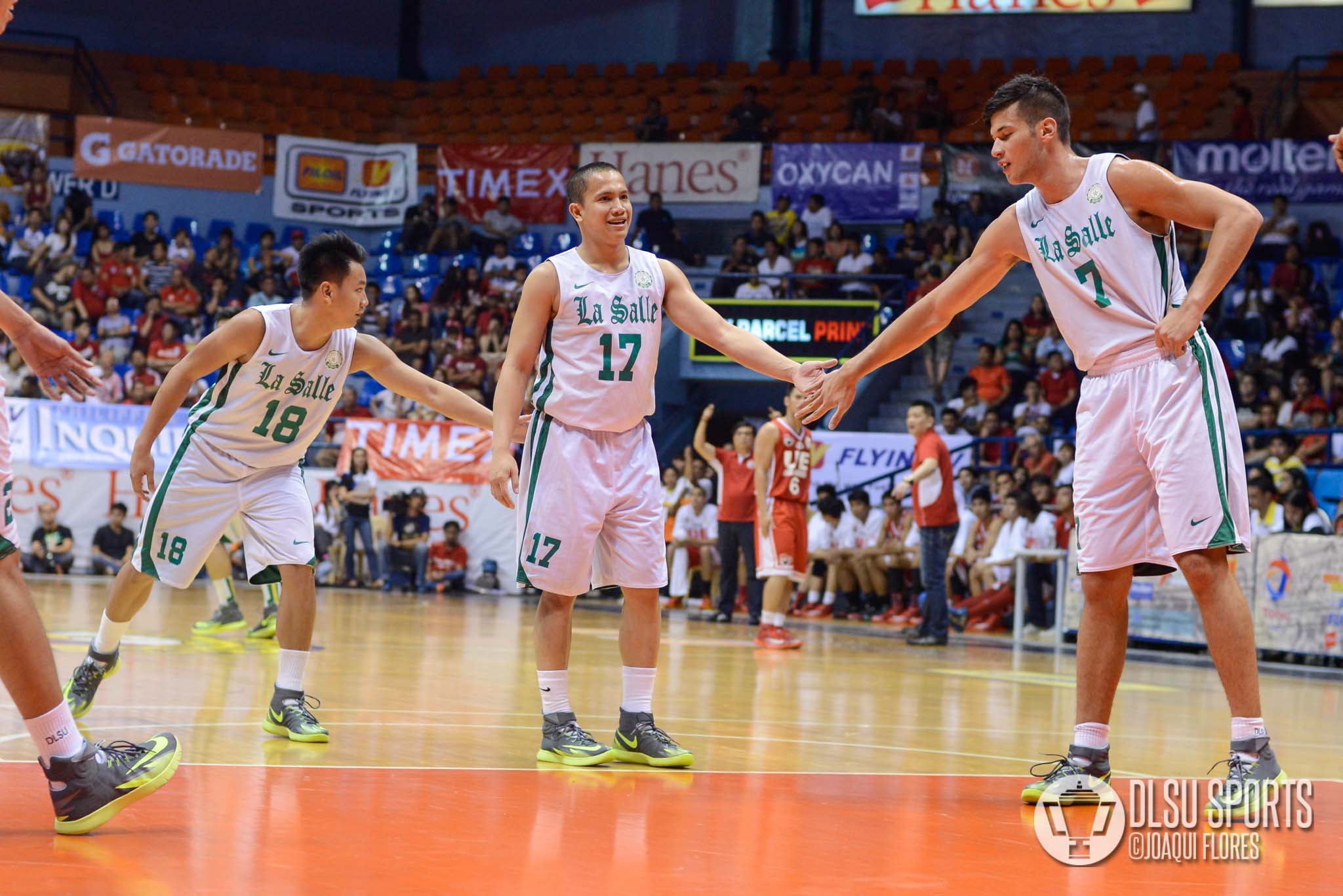 After winning a tightly-contested match against the UE Red Warriors, the De La Salle University Green Archers are looking for their second win in as many games in the 2014 Filoil Flying V Preseason Tournament when they square off against the Jose Rizal University Heavy Bombers on Saturday afternoon at The Arena in San Juan.
In the team's previous match, Arnold van Opstal and Thomas Torres were instrumental in leading La Salle to victory. The incoming fourth year big man tallied 16 points, 6 rebounds, 2 assists and a crucial block that denied Roi Sumang to convert from point-blank range in the last minute of the game. In addition, Torres contributed 12 points with 2/4 shooting from downtown. Jeron Teng and Almond Vosotros were not given plenty of space during the match but still combined for 20 points and six assists to silently guide their team to victory.
On another note, Coach Juno Sauler fielded 13 players in the win against UE–12 of whom have scored at least two points. The depth of the La Salle bench is not only manifested in offense as everyone did work on both ends of the floor.
Newcomers Prince Rivero, Terence Mustre, Julian Sargent and Abu Tratter are still in the process of adjusting into the system. Even if they were not able to immediately deliver significant outputs, the rookies showcased their capabilities while playing under limited minutes. The return of Yutien Andrada was also a wonderful sight for La Salle as he reminded everyone of what he can do in the court.
Meanwhile, the Heavy Bombers are known to be unpredictable opponents. Their NCAA performance over the past decade reflects this trend as they have been rolling in and out of the Final Four picture.
With a 2-1 win-loss record, they are among the top teams in Group A. JRU had the benefit of playing Visayan opposition at home. In the process, the Heavy Bombers shackled the University of San Carlos Warriors, 78-61, and dropped the University of Visayas Green Lancers, 73-63 before suffering their first defeat to losing 2013 PCCL finalist Southwestern University Cobras, 68-72.
JRU should be in for a tougher match as the reigning UAAP and PCCL Champions are always looking forward to playing better than their last game. To impose their strength against La Salle, the JRU offense is likely to rely on Jaycee Asuncion, Philip Pamaniogan and Razak Abdulwahab to cause problems to the Green Archers' game plan. Yet, the Heavy Bombers are powered with a lot of capable scorers in their squad that can dismantle the Archers once given the chance.
Recent history has nothing to imply between DLSU and JRU as the teams last squared off in the summer of 2008. La Salle, then led by JVee Casio, Rico Maierhoffer and Simon Atkins, battered JRU who relied heavily from John Wilson, Marvin Hayes and James Sena. They are long gone and are now in the PBA.
After six years, the two teams are set to fight to keep their winning form intact.