Basketball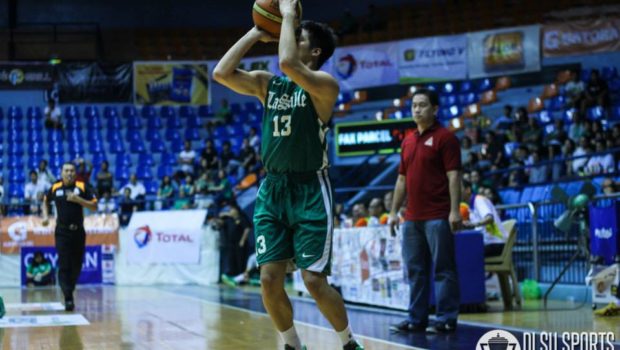 Published on June 16th, 2015 | by DLSU Sports
0
Green Archers' back-to-back hopes end with loss to San Beda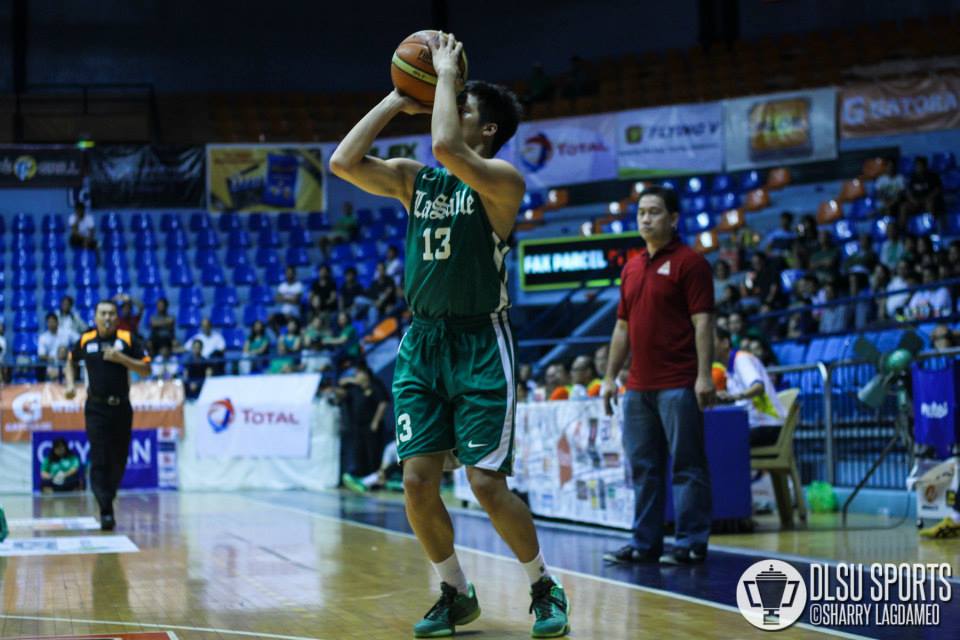 The DLSU Green Archers fall to the San Beda Red Lions in the Filoil Flying V Hanes Preseason Premier Cup Finals with the final score, 79-53.
Ryusei Koga of SBC led the onslaught on DLSU by putting up 18 points while on the defensive end Ola Adeogun had three blocks and 12 rebounds. Jeron Teng led the Archers with 21 points on 7-of-13 shooting while the starters struggled on offense thanks to the lockdown defense of the Red Lions.
The game started as if the Green Archers would control the pace of the game with an early 13-8 lead after the 1st quarter. However, the Red Lions went on a 22-4 run to take an 18-point lead at the five minute mark. The Taft-based squad managed to trim down the lead to six thanks to Jeron Teng's five straight free throws. Two of those free throws came from technical fouls called on SBC head coach Jamike Jarin and Ola Adeogun.
At the start of the third quarter, La Salle looked to find their rhythm from the 3-point line. However, consecutive misses and turnovers allowed the Red Lions to capitalize on offense. SBC outscored DLSU 27-11 in the third quarter that started with a pumped up Adeogun leading his team to a 12-3 run. SBC led 59-37 after three.
The Green Archers tried to comeback early in the fourth by scoring several quick buckets but their constant turnovers prevented them from coming back into the game. Turnovers kept piling up as San Beda was running away with the championship.
Bench scoring was the x-factor to the loss as the Archers were outscored 34-2 in bench points. Undermanned, La Salle played without Prince Rivero, Arnold Van Opstal, Kib Montalbo and rookie Lorenzo Navarro.
The DLSU Green Archers finished their preseason run with an 8-3 record. Two losses came from San Beda and one from CEU.
Box Scores:
La Salle (53) – Teng 21, Caracut 10, Torres 8, Perkins 6, Tratter 6, Sargent 1, Go 0, Torralba 0, Muyang 0, Gob 0, Pascual 0
San Beda (79) – Koga 18, Tankoua 12, Adeogun 11, Dela Cruz 10, Tongco 8, Sara 6, Mendoza 6, Sorela 6, Mocon 2, Soberano 0, Sedillo 0, Presbitero 0, Carlos 0, Abude 0, Abuda 0
Quarter Scores: 13-8, 26-32, 37-59, 53-79