Basketball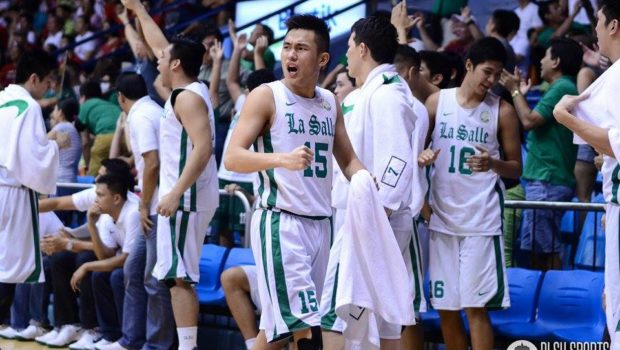 Published on June 8th, 2014 | by JC Gonzales
0
Green Archers clinch third straight title via late rally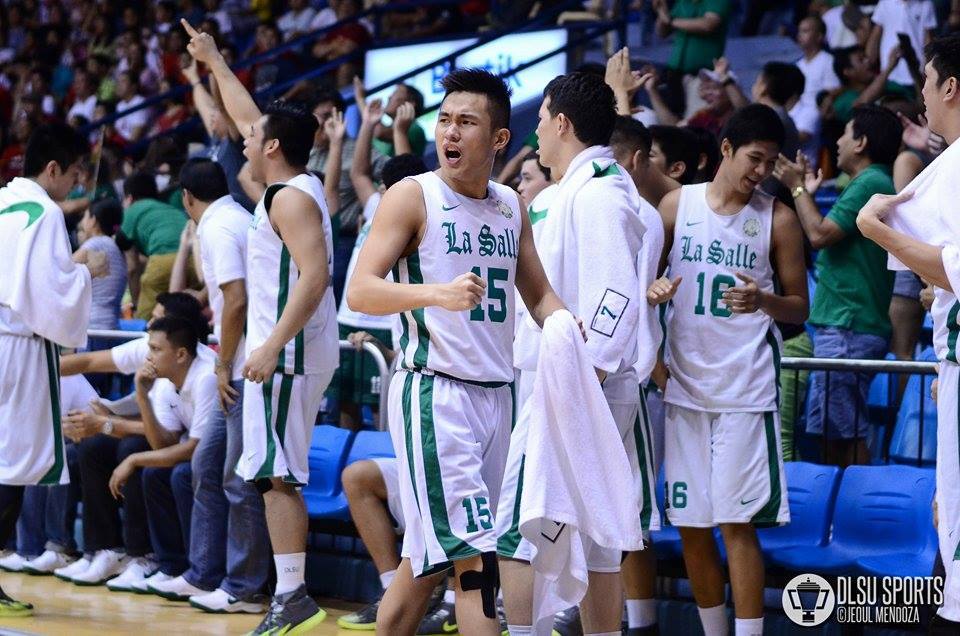 The Green Archers showcased flamboyant basketball in the fourth quarter to complete a 71-66 comeback win against the San Beda Red Lions Sunday evening. With the win, DLSU collects a third consecutive major basketball trophy after also snaring the 2013 UAAP and PCCL championships.
Thomas Torres glazed a huge 10-0 run with a crowd-rocking triple to put DLSU in front, 58-56, after going down by as much as twelve early in the second half. Veteran point guard Baser Amer immediately responded with a three of his own to regain a narrow advantage for the Lions.
It was a see-saw affair from that point with both teams not letting one another break away for good.
Trailing by point with a little over two minutes to play, Julian Sargent denied a potential dagger three of Amer, which led to a Jason Perkins fastbreak off an assist from Jeron Teng on the other end. On the following offensive spell, Teng squandered the leather to Koga, who blew the uncontested layup.
Player of the Game Almond Vosotros came up big in the clutch. After draining two free throws, he deflected a San Beda inbound pass to shut down an opportunity for Beda to cut the deficit or even tie the game. Vosotros, a renowned shooter, sealed the win for good by draining both foul shots. With a five-point lead and just four seconds to play, the Lasallian community celebrated a third straight championship after the final buzzer.
La Salle played on the backfoot for San Beda dictated much of the game's tempo. The NCAA Champions took a commanding 20-13 lead at the end of the first period. The Archers attempted to gnaw San Beda's advantage, but the Bedans reasserted themselves to even extend their lead to nine at the interval. The Archers did little to trim the deficit in the third but compensated for their shortcoming with a strong finish.
Box Scores:
DLSU (71) – Vosotros 18, Teng 14, Perkins 14, van Opstal 9, T. Torres 6, Salem 4, Montalbo 3, Andrada 2, N. Torres 1, Sargent 0, Tratter 0, Mustre 0.
SBC (66) –  Amer 23, Dela Cruz 14, A. Semerad 9, Adeogun 8, Pascual 6, Koga 4, D. Semerad 2, Ludovice 0, Solera 0, Nocom 0, Mendoza 0, Bonsubre 0.
Quarter scores: 13-20, 32-41, 48-56, 71-66.