Basketball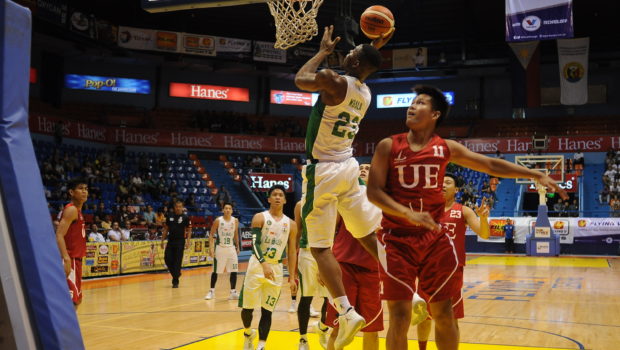 Published on May 6th, 2016 | by Trina Mae Yu
0
Green Archers dominate the UE Red Warriors, 97-75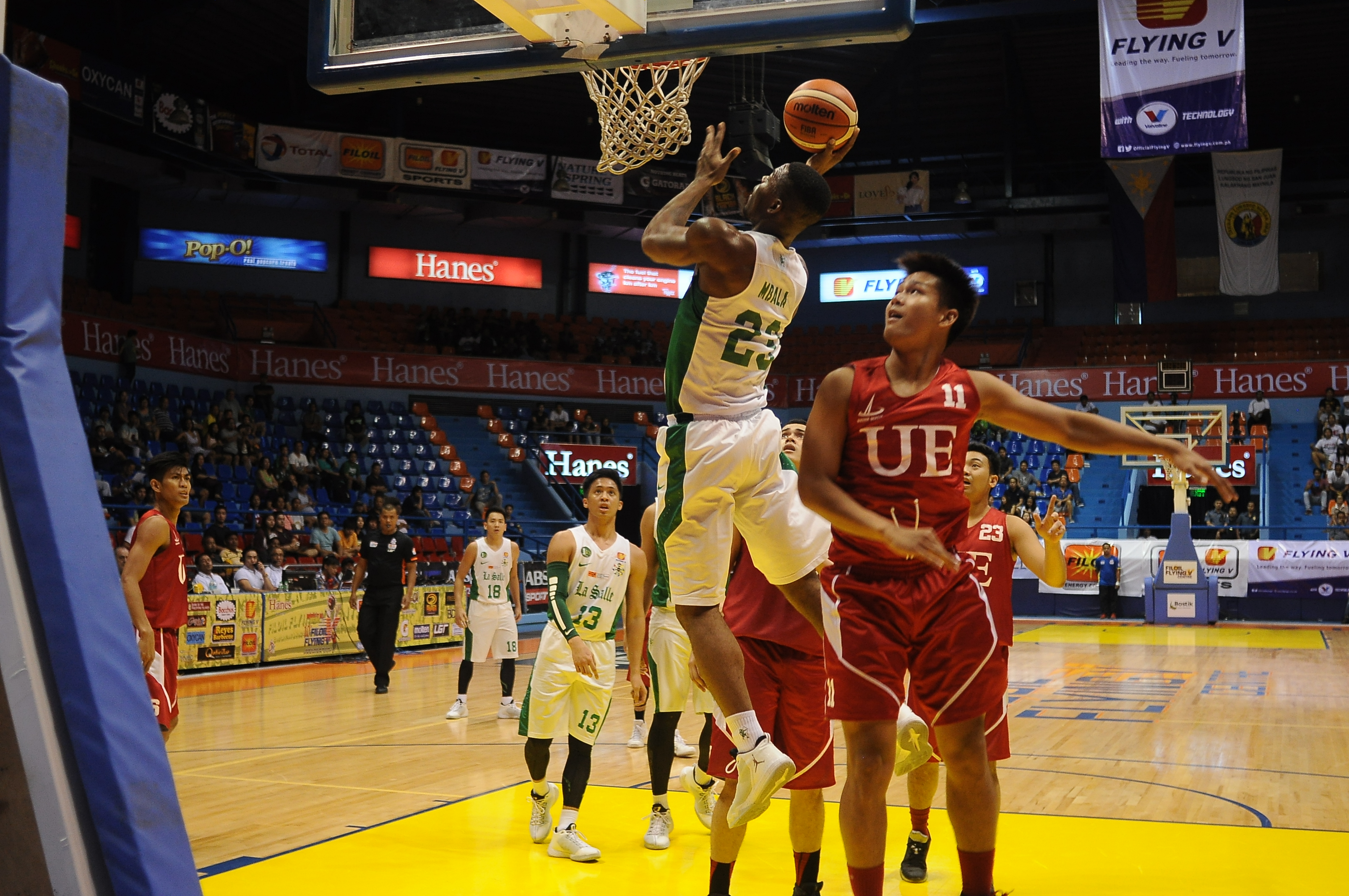 Following last game's victory, the Green Archers overpowered the UE Red Warriors on today's game held at the San Juan Arena.
UE's tight defense caused the Green Archers to draw the first blood from a freethrow. Followed by a freethrow by Mbala, this became an opportunity for the UE Red Warriors to retaliate. However, this did not faze the Green and White. In fact, they were able to extend their lead with Torres' rainbow shot and Mbala's basket with the help of Torres. In the end, the Green Archers bagged the first quarter, 25-18.
The second quarter served as a wake up call for the UE Red Warriors, cutting their deficit as they were able to take advantage of their freethrows along with a fastbreak. On the other hand, Green Archer Mbala was able to thread through UE's defense and sink in a basket, followed by a pair of freethrows from Tratter. King Archer Teng and Torres' triples pushed their lead to 10 points, with two minutes left in the game. With a triple from UE's Mananalang, and a freethrow from Palma, it seemed like an opportunity for them to catch up, but with the Green and White's constant drilling of baskets and limited time, it was hard for the Red team to redeem themselves, giving the second quarter to The Green Archers with a tally of 49-36.
UE opened the third quarter with a layup. This was followed by resurgent attacks from the Green team. Teng's drive was followed by a three-point play by Torres, and a pair of freethrows by Gob. The Red Warriors did not settle as Mananalang and Batiller completed on their freethrows. However, their attempt to catch up failed as the quarter ended with DLSU still on top, 73-62.
In the fourth and final quarter, the Green Archers showed no mercy as they opened the quarter with a trey from Caracut, followed by a jumper by Teng. This gave them a 16 point lead, the highest lead in the game. Because of DLSU's consistent play and good defense, it made it hard for the Red Warriors to score a point. The match ended with DLSU bringing home the win, 97-75.
Ben Mbala led the team with 24 points, 15 rebounds and 4 blocks, while Jeron Teng added in 24 markers, 5 rebounds and 3 assists. Thomas Torres kept the game going with 13 points, 5 rebounds and 3 asssists.
The Green Archers will go up against the MAPÚA Cardinals on May 19, 5pm at the San Juan Arena.