Basketball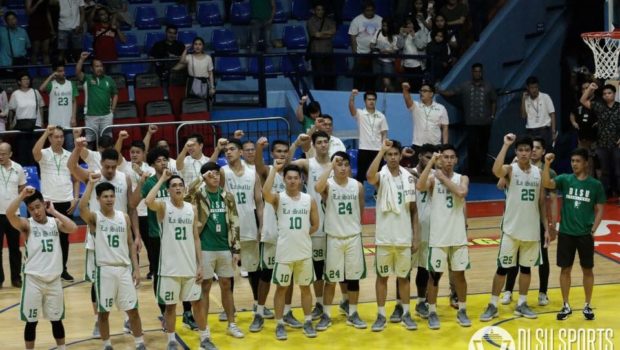 Published on July 6th, 2018 | by Gabriel Minamedez
0
Green Archers end 2018 BLIA Cup journey at 2-2
KAOHSIUNG, TAIWAN-Stagnant offense and untimely turnovers haunted the De La Salle University Green Archers for the majority of the game as they fall to Azusa Pacific University, 59-76 in their final group stage match at the 2018 BLIA Cup.
A rocky start from the Green and White dictated the rest of the game, as La Salle started off the match with empty offensive possessions. Only Joaqui Manuel, Gabe Capacio, Te Samuel, and Justine Baltazar combined for 8 points in the first quarter, compared to that of Azusa's 16.
The second quarter wasn't that much friendlier to the Archers either. Jollo Go drained two triples to start the second frame, but an 8-0 run from the Cougars had La Salle staring at an early double-digit deficit. The Archers went on to score just 6 points for the rest of the quarter as a big Azusa lead swelled to 15 by the end of the half.
The California-based squad gave the Archers more headaches in the second half. Even with scoring bursts from Samuel and Go, La Salle still trailed, 34-58, by the end of the 3rd.
Aljun Melecio and Andrei Caracut came alive in the final canto, as the duo combined for 12 points in the quarter after very quiet starts. The Archers made a mini run late in the game, inching by as close as 15 points, but it was a little too late as turnovers and triples from Azusa ultimately drained the Archers' comeback chances.
Te Samuel and Jollo Go led all La Salle scorers with 12 apiece. Melecio added 10, while Capacio, who had his first start in the tournament, contributed 8 points.
The loss ended La Salle's title bid in the tournament, and the team finished with a record of 2-2 in the elimination round.
Hats off to the Green Archers on a great effort! Animo La Salle!