Basketball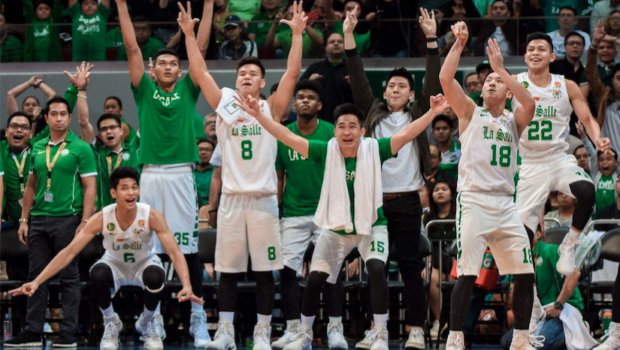 Published on October 5th, 2016 | by Denise So
0
Green Archers mid-season report: Living up to the hype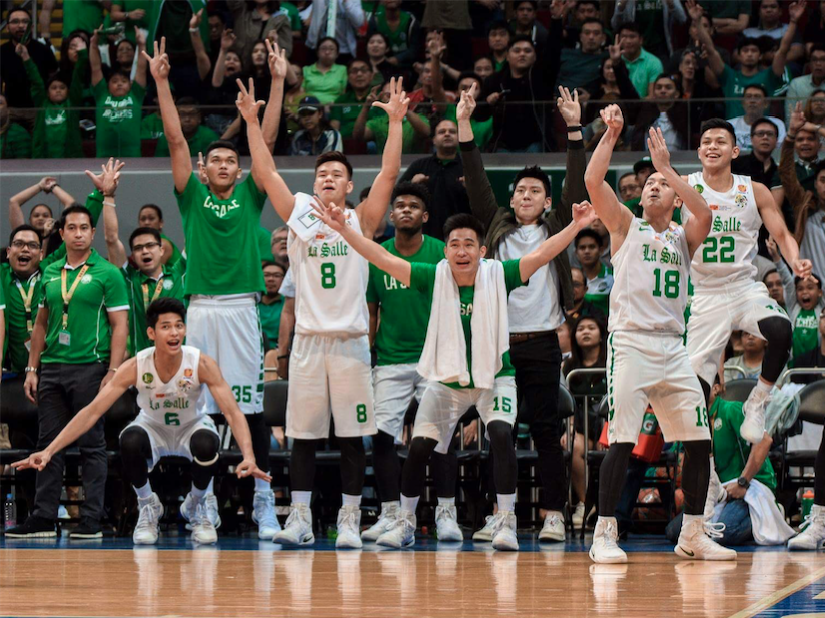 Seven wins into the season, you ain't seen nothin' yet.
That, in a nutshell, is basically the Green Archers' message to the rest of the league. The first six games, validated the Archers' vaunted talent and depth. The seventh showed that they are not lacking in heart and character as well. Yet, despite all their impressive victories, the coaching staff maintained that they are still a work in progress and are still at 70% going into the second round.
Wheel and axel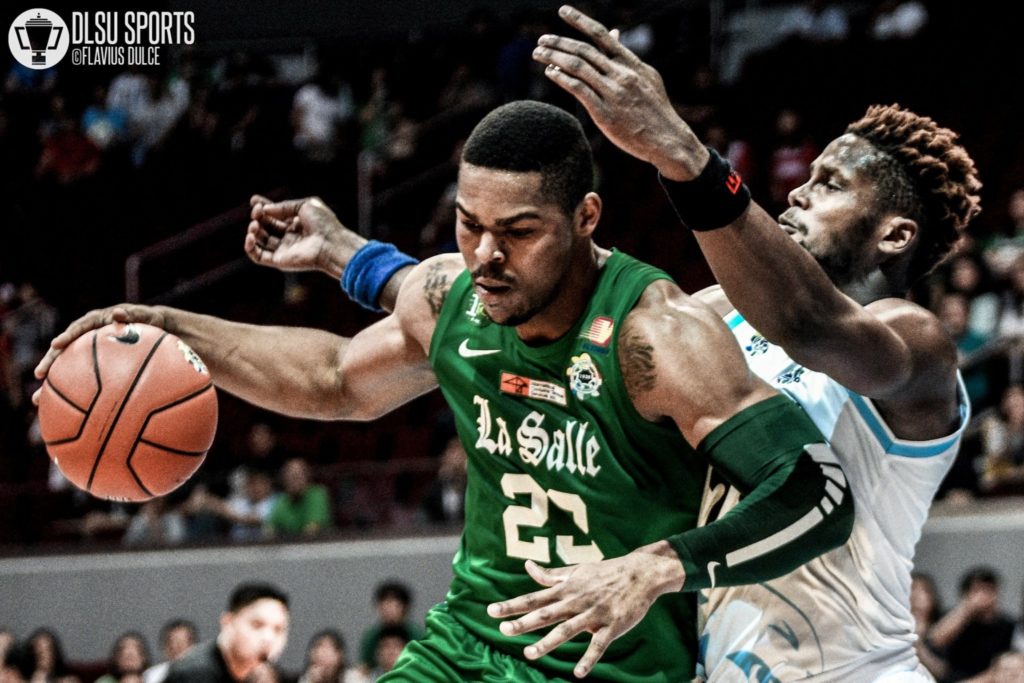 Ben Mbala's numbers need not to be questioned as he has become La Salle's axel, unsurprisingly leading the league in not only the MVP race but in scoring (20.7 ppg), fieldgoal percentage (62.7%) and blocks (2.1 bpg), while second in rebounds (16.3 rpg) and steals (2.1 spg). However, as impressive as his numbers are, Big Ben is much much more than what his statline show. His mere presence on the hard court is enough to rattle the opponents into taking hurried shots and erratic passes.
If Mbala's the axel, his teammates act as the spokes of the wheel that has crushed every opponent thus far.
Team captain, Jeron Teng is the team's second leading scorer (16.3 ppg). He is one of only two other players, not named Mbala to win player-of-the-week honors.
The other happens to be another Lasallian, Kib Montalbo, who anchors Lasalle's brand of mayhem defense. Montalbo, who missed last season because of an ACL injury, has obviously flourished in Coach Ayo's system. His unrelenting commitment to sacrifice himself in the altar of defense has earned the praises from his coach who said "Si Kib, he's steady. He prioritizes defense and the intangibles". Unsurprisingly, Montalbo leads the league in steals (2.9 spg) and is second in assists (3.7 apg).
Next man up!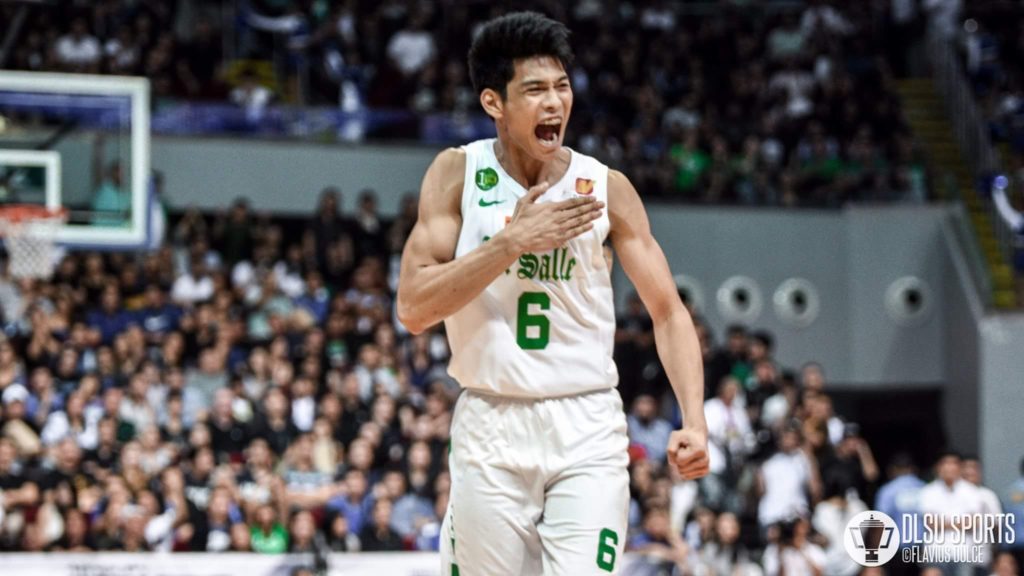 If the Archers proved anything at this point, it's that they have a seemingly bottomless pit of talent. Blow-out, come from behind, wire-to-wire, no head coach and no captain. The Archers have seen and conquered them all. They are where they are, unbeaten at the top of the standings, not on the strength of just one or two players but the entire team. From the starting five, down to the last man on the bench, when their number is called, they answer.
In every game, different players step up, whether veterans or rookies. It won't be soon before people forget the game-changing spark Ricci Rivero provided in that difficult game against NU. How about Justine Baltazar's break-out game with five blocks and eight rebounds to nail the lid on UST's coffin or Prince Rivero, who is La Salle's biggest cheerleader when he's not making 11 points in 10 minutes to thwart off a UE comeback. Aljun Melecio was likened to a switch by his coach as the young gun never fails to deliver, while Jollo Go and Andrei Caracut bucked the sophomore slump and has become reliable long-range runners. Abu Tratter and Thomas Torres' vast improvement from the past seasons did not go unnoticed, as both have contributed their share of highlight-worthy plays.
By the numbers!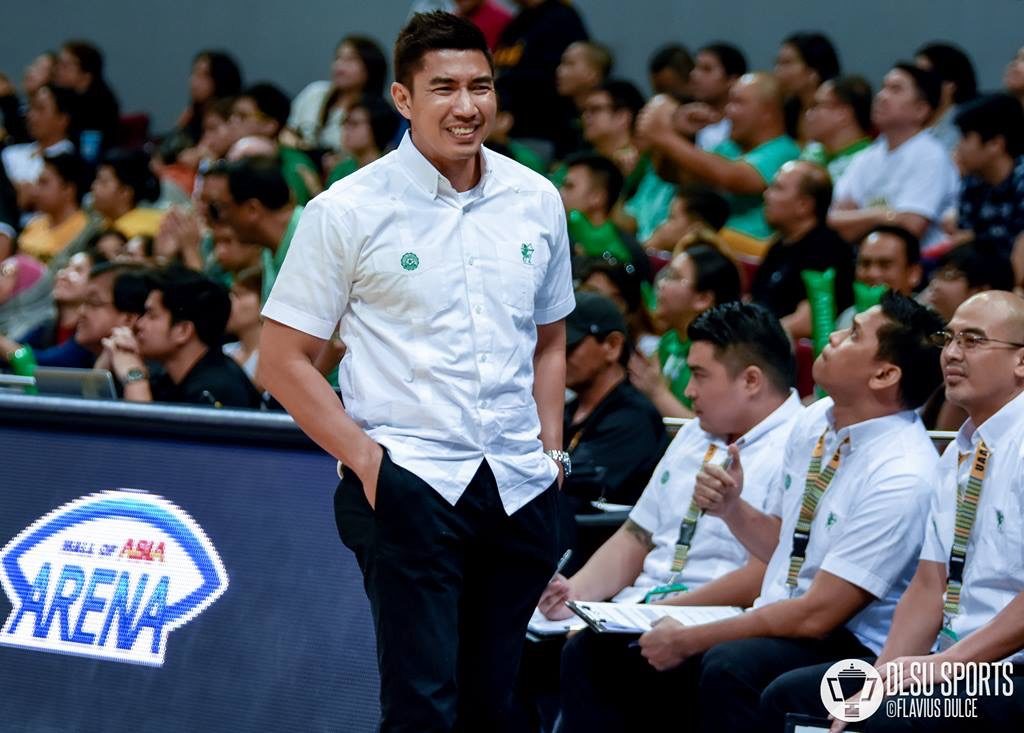 Behind this season's early success is Coach Ayo's coaching philosophy. His system has effectively integrated the individual talents in such a way that the whole is now greater than the sum of its parts.
After seven games, Coach Ayo's wards leads the league in points (88.5 ppg), fieldgoal shooting (43.6%), fast break points (19.6 ppg), rebounds (50.9 rpg), steals (9 spg), and blocks (5.1 bpg) while placing second in assists with an average of 15.6 per game.
While the boys donned in green and white also lead the league in turnovers, (25 tov), this is offset by their defense, which forced their opponents to turn over the ball 28.1 times. The Archers also relish in capitalizing on these forced turnovers, as they put up as much as 27.7 ppg.
Aiming Forward!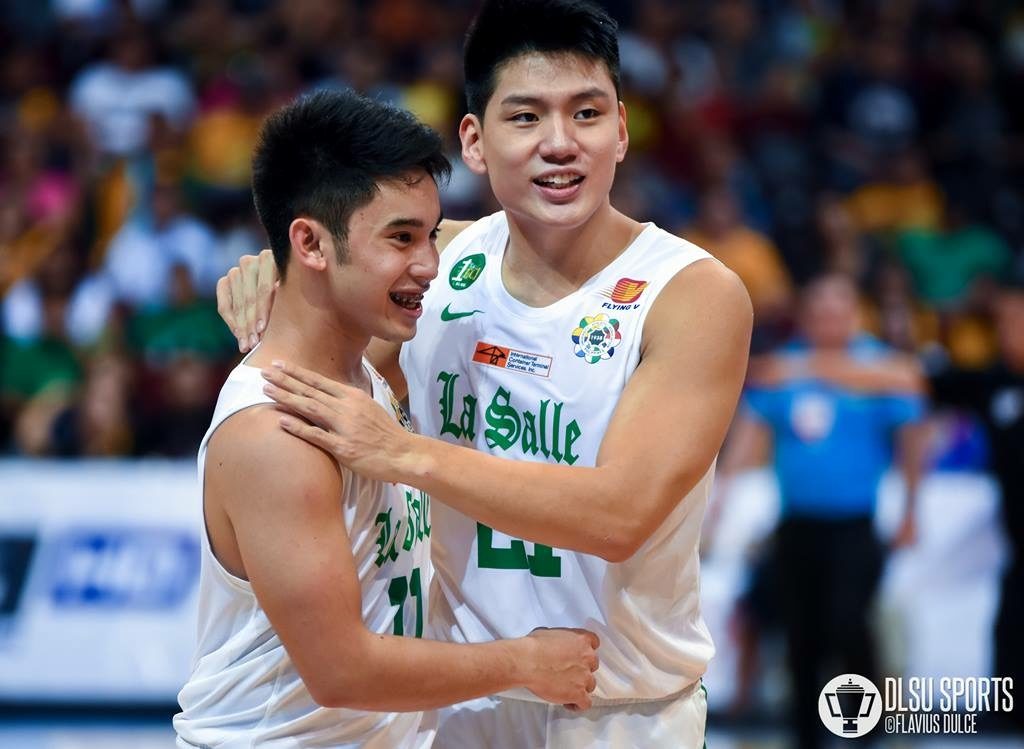 Considering the fact that the Green Archers are leading in almost every aspect in the league, it's obvious that they are living up to their hype as this season's favorites. Fans and even sports analysts are convinced that the Archers are primed for success. Yet despite all these praises, the team and the coaching staff remain humble.
"Hindi talaga nag cross sa mind naming yung mag sweep kasi saamin, tulad nga ng sinabi ni Coach [Ayo], hindi pa kami buo eh. Kumbaga every game, alam namin na may bagong challenge sa team so maganda lang na nagrerespond kami at every game, nag i-improve nang nag i-improve" Assistant coach Louie Gonzales said during the post-game conference against Ateneo.
The assistant coach also mentioned that they have a lot to work on before the second round starts "Kami yung pinaka marami mag turnover. Though kami yung malakas mag force ng turnover, kami rin yung mataas ang turnover ratio. Gusto naming alagaan yung bola". At the same time, Gonzales mentions that they want to keep their pace as this has been one of their advantages in the first round.
Seven games into the season, the Green Archers have taken us on an exhilarating ride we won't soon forget. But if their coaches were right, that this team is still a work in progress, the next seven games may well turn out to be one ride of a lifetime. Buckle up! Because seven games into the season, we ain't seen nothin' yet.