Basketball
Published on September 2nd, 2016 | by Denise So
0
Green Archers S79 Season Preview: Mbala unleashed, Archers take aim at crown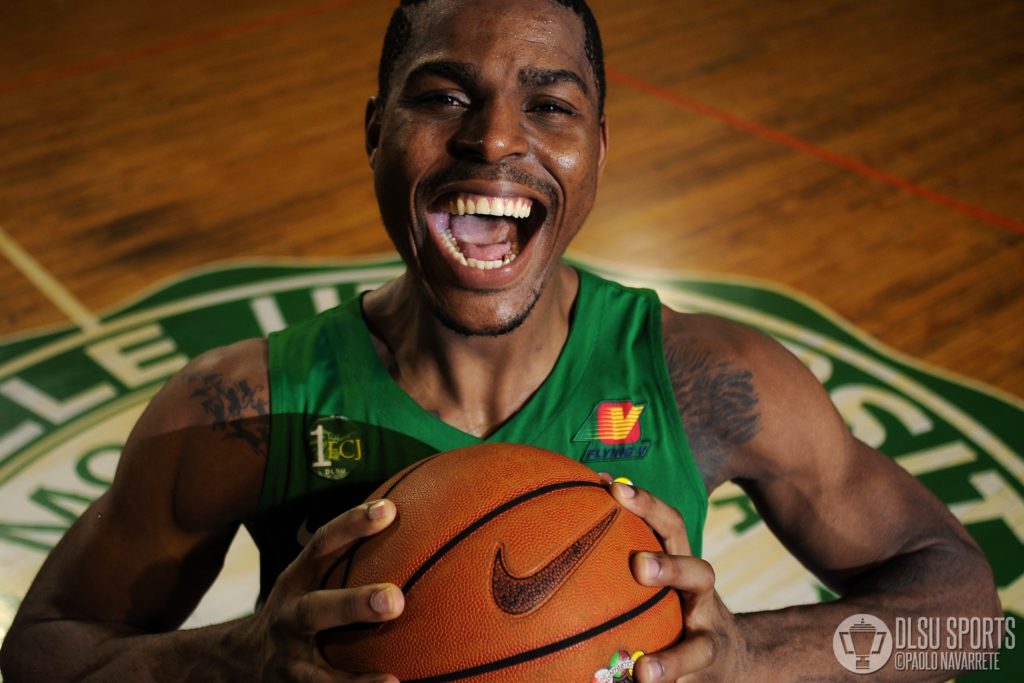 Rebirth.  What a difference nine months can make. Whatever measuring tool was used to plumb the depth of heartbreak last November when our season ended in disappointment will now fall short in measuring how high resurgent hope has risen in the hearts of Lasallians as the Green Archers face the birth of the New Season.
A perfectionist taskmaster for a new coach. The return of last year's core, hungry to redeem themselves. A flight of highly touted rookies infusing new blood to this season's cause and a transcendental pinch-me-am-I-dreaming talent finally unleashed after years of being shackled by eligibility rules.
Master of Mayhem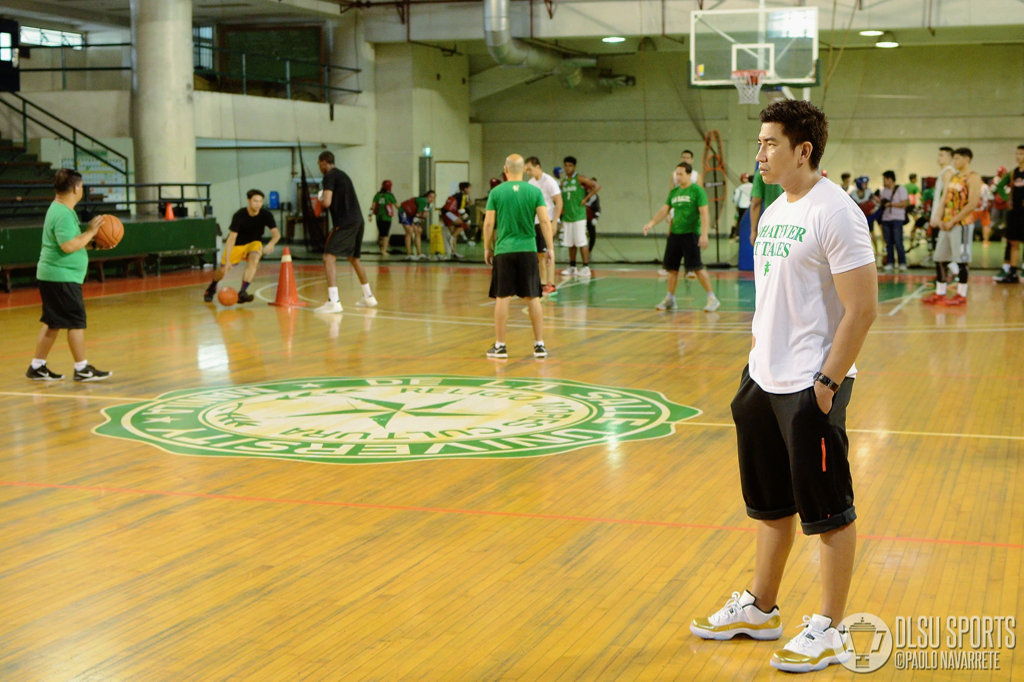 Chaos. Havoc. Mayhem. These are only some of the words used to describe this exciting brand of basketball preached by this demanding taskmaster. Fresh from steering the unheralded Letran Knights to the NCAA Championship, all eyes are on newly appointed head coach, Aldin Ayo as he embarks on a challenge of bringing back the glory days to Taft Avenue. Known for his high-pressure full court press, Coach Ayo and his brand of mayhem paved the way for the Archers' undefeated run to the championship of the FilOil Flying V pre-season tournament.
Bringing his system of mayhem from Letran to Lasalle, Coach Ayo said that there's not much difference between the two team's reception of his coaching style. "Same lang but of course, different players and I believe we have the materials to execute those defensive schemes. Attitude is almost the same din". But the biggest change the coach has brought to the team? "Defense. Well defense and actually offense but we prioritize defense talaga".
Evident on each and every game was Ayo's emphasis on defense, which served the team well especially in games when their own offense sputtered. The rapport between the young coach and his wards was evident as the team responded to the constant exhortations of their mentor. During the pre-season, Coach Ayo was in perpetual motion along the sidelines gesticulating plays and instructions to the team. At that time, it was easy to see that the team is responding well to the system. However, it wasn't always like this. "It was really hard to adjust at first from Coach Juno's to Coach Ayo's. It's mayhem talaga and chaotic. The practice schedule and the actual training, really different talaga but then we were able to adjust na rin and now, we're loving it" starting guard, Thomas Torres said of the new system.
Chaos. Havoc. Mayhem. As crazy as this all sounds, one thing is for sure, there is a method to this madness and we should all expect a championship. In Coach Ayo's own words: "Expect us to win of course. Win the championship. Yun lang naman."
Road to Redemption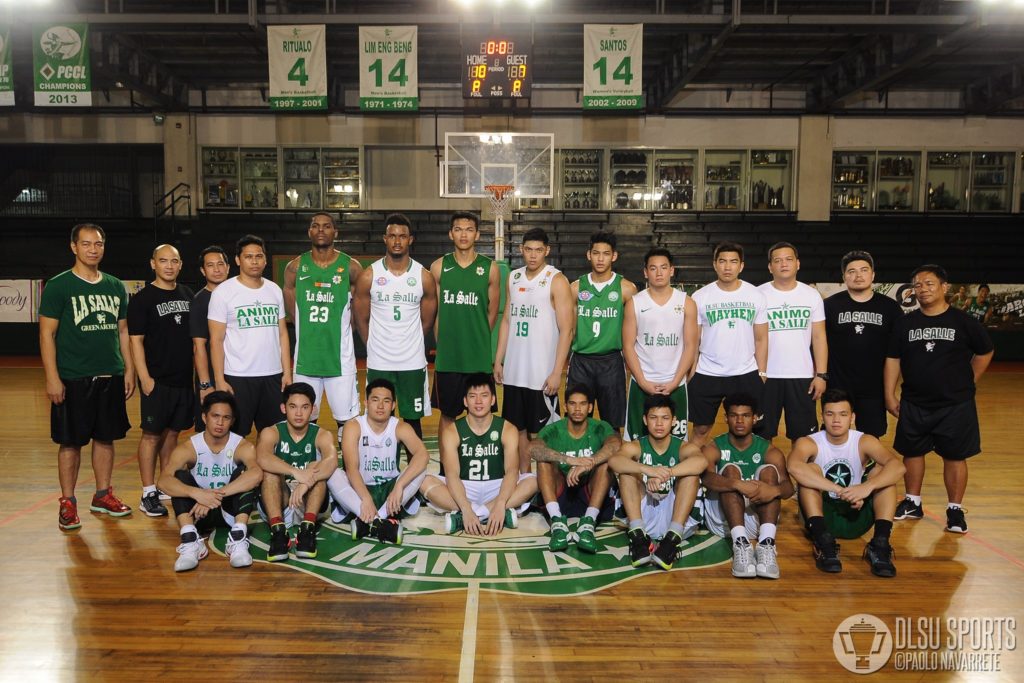 Blood. Sweat. Tears. With the foul taste of last season's failure galling them, the core of last year's team is back for redemption. Unfortunately, redemption will not be handed to them on a silver platter and the coaching staff, down to the last man on the bench knows this. Even to the most distant corners of the 9th floor of Razon, [Enrique Razon Sports Complex] now reverberates with the sound of the athletes' heavy breathing, rubber-shoes squeaking and constant dribbling of the seemingly endless practices that the coaching staff is putting the team through. This demanding regimen included tune-up games against opponents of collegiate ranks as well as professional PBA teams.
In the last few months, the Green Archers have had to face several opponents of different ranks in Philippine basketball throwing different challenges their way to prepare them for the season. Of course, senior players Thomas Torres and Jeron Teng would love nothing more than to exit as champions. "Syempre, it's my last year so I really wanna give my all and really no holding back anymore cause yun nga, last year ko na", team captain Teng said when asked about his final year. "All out. All out effort talaga and dedication for the school as well" Torres added. Expected to pull his share of the load, much improved Abu Tratter assures that he's ready to give it his all this season "Really I am just ready to give it all I've got and I prepare myself mentally… physically…I'm in the gym everyday making sure that I can keep up with the mayhem program and to keep up with my teammates.".
Among these teammates are—Kib Montalbo, who missed last season due to an ACL injury and is more than ready to return, Jason Perkins, Julian Sargent, Prince Rivero, Jollo Go and last year's rookie of the year, Andrei Caracut. To add to this already talented core are a flight of promising rookies in UAAP Jr's MVP, Aljun Melecio, Ricci Rivero, Justine Baltazar, Mark Dyke, Brent Paraiso and Ben Mbala. With such a deep and talented bench, opposing team's coaches pegged the Archers as the favored team to win the Championship this season.
Blood. Sweat. Tears. As volatile a mix as any. Add a dash of mayhem to produce a potion powerful enough to hopefully bring the crown back to Taft Avenue.
The Big Ben Strikes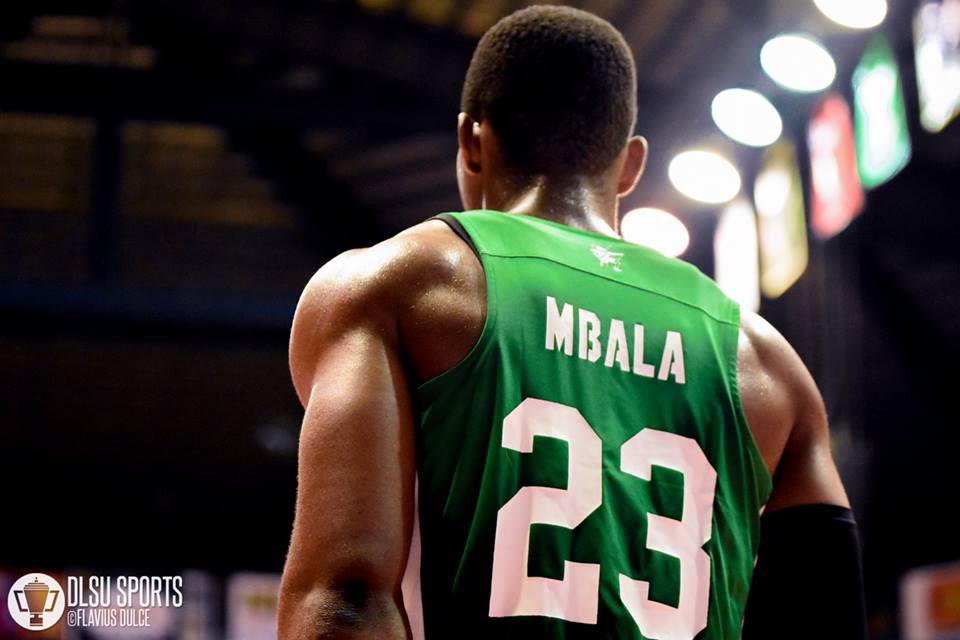 Most.Valuable.Player! Finally! After years of being shackled by eligibility rules, the UAAP is going to witness the unleashing of a once-in-a-generation talent in La Salle's Ben Mbala who won the MVP award in the FilOil tournament. "I am just really excited. I can't wait to be out there and play and really help out the team" the 6"7 Cameroonian said when asked about his upcoming debut. Consider his statistics for the Filoil Championship game against Arellano University, 28 points, 26 rebounds and eight blocks. Mbala is the kind of player incarnated from the league of every basketball fan's dream. The only thing wider than his array of talents on the hard court is his grin when he's about to flush the ball down the bottom of the net amidst a sea of flailing arms, knowing nobody can stop him.
One look at the stats sheet, it's easy to assume that Mbala is a monster on the hardcourt. However, the man behind the stats is much more than what the numbers show. On offense, he draws double or even triple coverage which makes it easier for his teammates to score. On defense, his teammates can press harder knowing that any player that get past their traps will have to face Big Ben. His staggering offensive stats do not highlight his willingness to share the ball but many of his points are a product of his intensity in offensive rebounds.
Most.Valuable.Player! Until somebody finds a way to quantify love for the game of basketball, the only way to asses La Salle's new talent is to watch this young man play his heart out for the team. "Championship. It's going to be hard to achieve but if we stick to the plan, the team will be on top" Mbala said as he flashed his signature grin.
With all the teams looking at the Green Archers as the team to beat, pressure surge high. But under the new system of Coach Ayo, the team is confident that they will prove up to the task. So as the new season unfolds, we remember Shakespeare's immortal words as we watch Coach Ayo cry havoc and let slip the dogs of war.