Basketball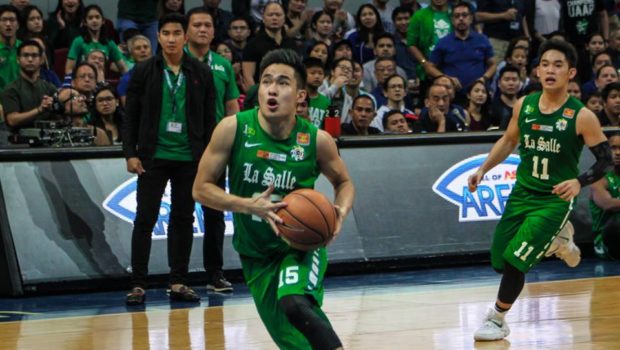 Published on August 11th, 2018 | by Jhenel Laus
0
Green Archers suffer tough loss against Russia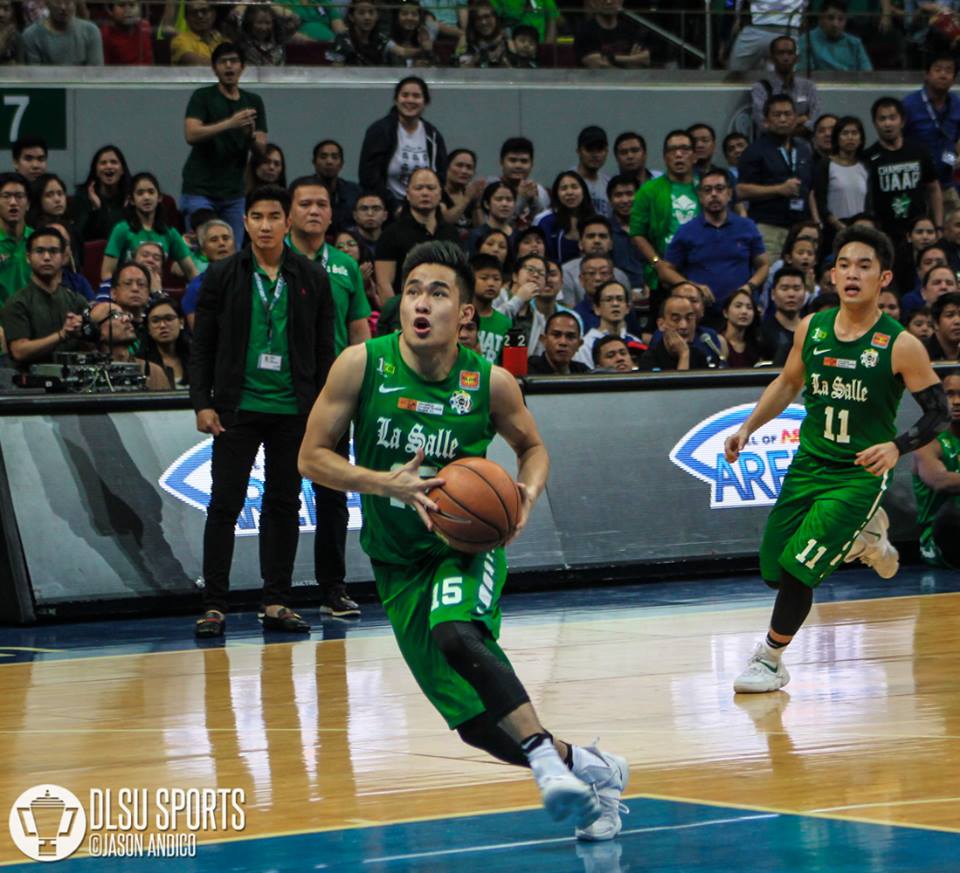 SEOUL, SOUTH KOREA – The De La Salle Green Archers fell short against Russia University Selected team in the Asia Pacific University-Basketball Challenge, 88-77, Friday.
The Taft-based squad maintained their composure in the first quarter as their guards Aljun Melecio, Kib Montalbo and Serrano combined with 12 points, only down by six to end first, 20-26.
An aggressive Archers was shown through-out the second keeping them an inch closer to the Russia University Selected team scoring 22-19 alone, ending the first half trailing by 3, 42-45.
The Green and White struggled offensively opening the third period allowing the Russia to capitalized with their turnovers. However, the archers were able to gain their rhythm as Melecio, Santillan and Montalbo kept a striking distance, 60-63 with Russia still leading. But Russia countered with 8-2 run at the end of third, 62-71.
The Green Archers and Russia Selected Team exchanged baskets through-out the pay-off period with DLSU scoring 15-14 alone, ending the game, 77-85.
Three Green Archers scored in double figures. Melecio topscored for the Green and White with 17 points, four boards and one assists. Kib Montalbo notched 12 points and six steals, while Big man Taane Samuel contributed 15 points and nine boards.
Meanwhile, Egorov led Russia with 22 points and four boards, while Kazlou and Krivykh combined with 30 points and fourteen board.
The loss gave La Salle a 2-2 win-loss record in the APUBC. The Green Archers will face Korea's YONSEI University, August 11, Saturday at 4:30PM (Philippine Time)
Box Scores –
DLSU – Melecio 17, Samuel 15, Montalbo 12, Baltazar 9, Santillan 8, Serrano 8, Go 6, Bates 2.
Russia – Egorov 22, Kazlou 16, Krivykh 14, Pluzhnikov 12, Popov 8, Laptev 5, Bobrovskikh 4, Kiselev 2, Novoselov 2.
Quarter Scores: 20-26, 42-45, 62-71, 77-85.