Basketball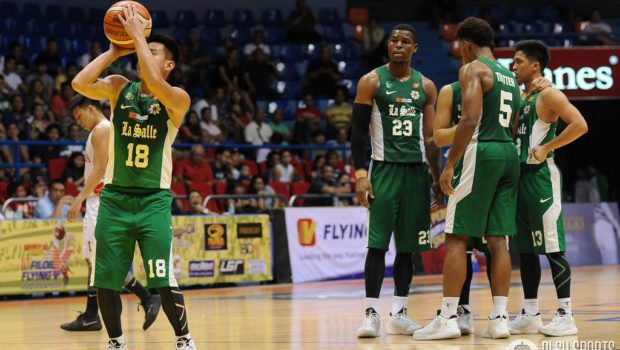 Published on May 22nd, 2016 | by Deion Bandril
0
Green Archers take a come-from-behind win against San Beda, extends winning streak to four.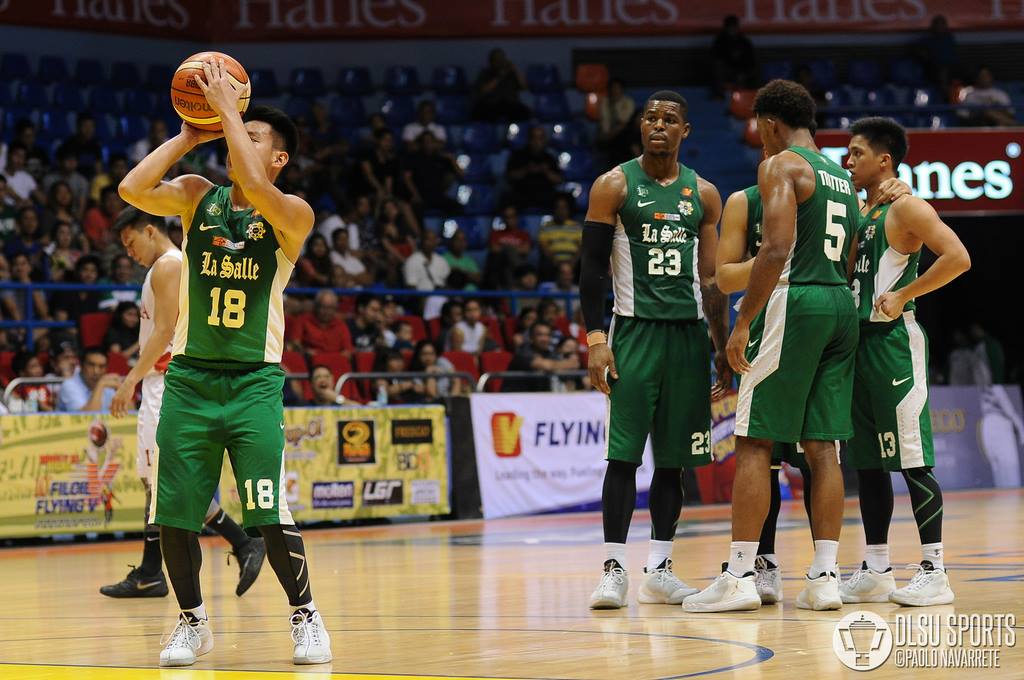 The undefeated DLSU Green Archers outplayed the San Beda Red Lions, 94-85. Ben Mbala, Jeron Teng, and Jollo Go stood out by making 26, 23, and 17 points respectively. The Green Archers overcame a huge 11-point lead from the Red Lions after making a huge run early in the fourth quarter. This game marks as win number four for the Green Archers as they have dominated the preseason so far. The matchup took place at the Filoil Flying V Center last May 21.
The first half featured both teams struggling to maintain a lead and gain momentum. The Taft-based squad had an early lead early on in the second frame, 28-21, but was quickly diminished after ruthless aggression coming from the Red Lions on defense forced La Salle to heave awkward shots. With the lockdown defense, San Beda took advantage and finished the first half with a 10-point lead over DLSU, 33-43.
The second half opened with hot shooting coming from the Mendiola-based squad that extended the to eleven, 36-47, which was the biggest lead for the Red Lions. However, the Green Archers rallied back with hot perimeter shooting from Jollo Go and having Ben Mbala be a constant threat inside the paint. The Green-and-White team hustled to come closer in regaining the lead, they later cut the lead to two points after the third quarter, 60-62.
The fourth quarter showed a more focused La Salle team by completing a 9-0 run at the start of the frame. Two strong back-to-back baskets from Mbala helped complete that run, he later followed it up with a huge slam to extend the lead to eleven, 88-77. The Red Lions no longer came close with Jeron Teng making transition layups, the game ended with the score 94-85.
With the win, the DLSU Green Archers are still undefeated in the preseason after winning four straight. Ben Mbala had a double-double game with 26 points and 16 rebounds. They will next face the Letran Knights, May 28 at the same venue.