Basketball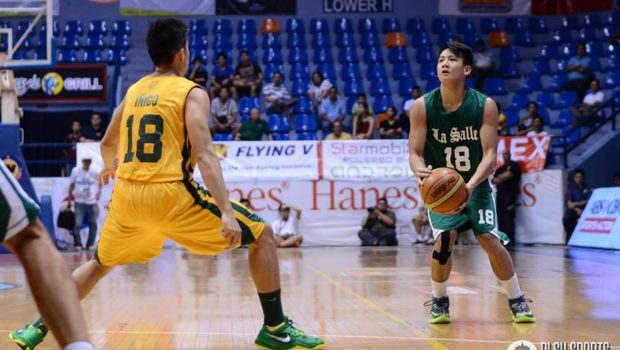 Published on June 4th, 2014 | by DLSU Sports
0
Green Archers down Tamaraws to join Filoil Final Four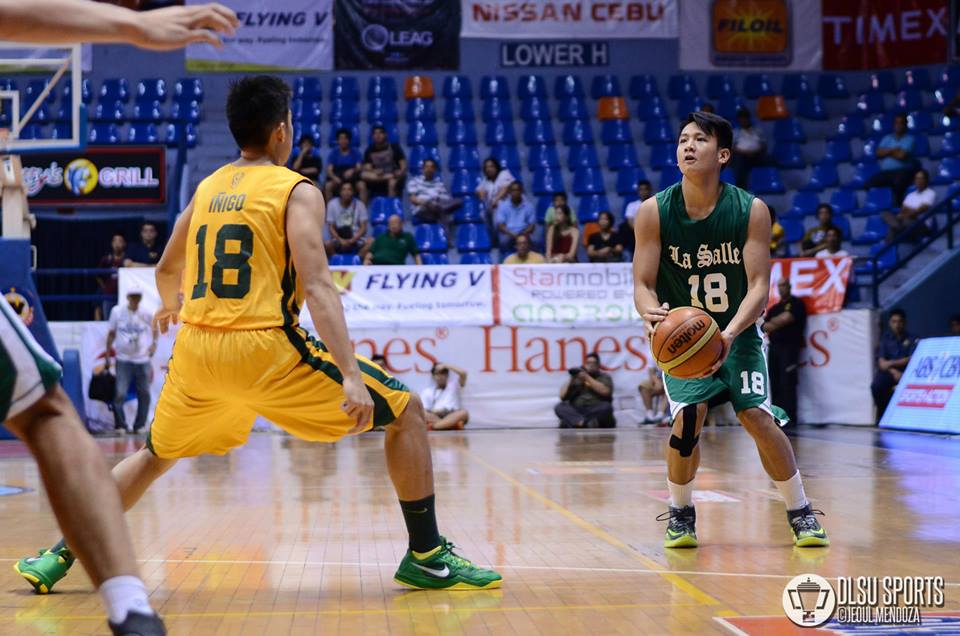 In a high-octane matchup, the Green Archers overcame the FEU Tamaraws, 94-89, to reach the semifinals of the Filoil Flying V Preseason Tournament.
Five Green Archers were in double-digit scoring with Thomas Torres leading the way with 23 points. The former La Sallie Greenie profited from downtown by sinking 7 of his 11 attempts. Another player with Lasallian roots, Arnold van Opstal had a great field day as well after recording a double-double with 16 points and 12 rebounds alongside a team-high 5 assists and a block.
Thomas pointed out FEU's high concentration on defending the interior as a factor to his fruitful pursuit from beyond-the-arc. "The bigs dished to guys like me who are open from afar. After making my first triple [in the second half], I felt that I was in my zone. Thankfully, the shots were going in as well," the 19-year old point guard added.
DLSU seemed to finish the game with ease after Norbert Torres made a baseline jumper in the middle of their fourth period. Yet, the Tamaraws made a surging 16-3 run that was capped by a Mike Tolomia triple to give FEU the lead with just over two minutes remaining.
Like each championship-tested squad, the Green Archers kept composed in the endgame. Van Opstal slotted four straight points to put La Salle back in front, 90-87. Tolomia converted a quick two but Almond Vosotros and Jeron Teng coolly drained their foul shots.
After a tight opening canto, La Salle created separation from the Tamaraws in the middle quarters, scoring eight more than FEU in the process.
The Green Archers are due to face the SWU Cobras on Friday, 2PM at the San Juan Arena.
Box Scores
DLSU (94) –  T. Torres 23, van Opstal 16, Teng 13, Perkins 13, Vosotros 10, Rivero 6, N. Torres 4, Andrada 4, Sargent 3, Montalbo 2, Salem 0.
FEU (89) –  Tolomia 22, Belo 18, Hargrove 15, Escoto, Russell 10, Pogoy 7, Inigo 4, Cruz 4, Jose 3, Tamsi 2, Escoto, Richard 2, David 2, Delfinado 0, Dennisson 0, Ugsang 0.
Quarter scores: 16-15, 49-43, 78-69, 94-89.