Baseball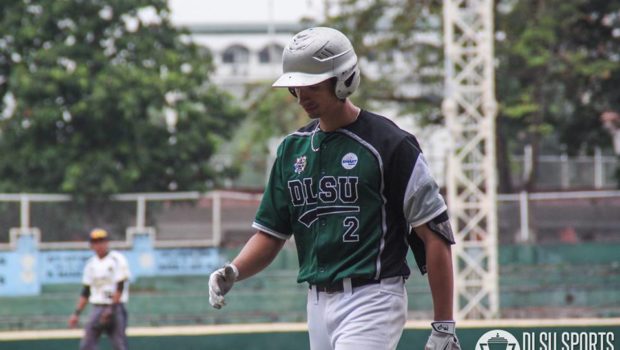 Published on March 13th, 2016 | by Khyte Mendoza
0
Green Batters brimming with confidence ahead of Finals rematch vs Ateneo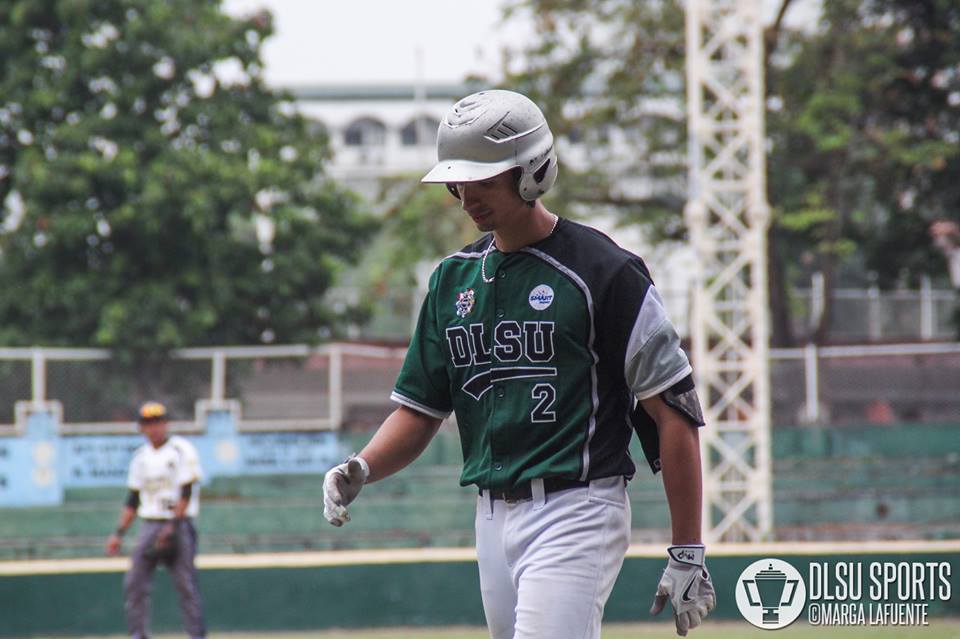 Game one of the UAAP Season 78 Baseball Finals is just around the corner, and the De La Salle University Green Batters know that they now have what it takes to finally bring championship glory to Taft this year. They will be facing the defending champions and arch rival Ateneo de Manila University Blue Batters in a Best-of-three title series in what is expected to be a grit-and-grind collision.
DLSU might not come in as favorites to win the championship, but team captain Carlos Munoz believes that the whole team can totally turn the table this time around, "I think coming in people might think we look like underdogs but we're very confident as a team and in ourselves that we can get the job done this year", he said in a social media interview.
The Green Batters lost the last two games in the tournament after winning seven straight in the season. They also took blows through injuries and tight losses that affected their campaign going into the finals. For Munoz, the journey going into the finals taught them a lot of lessons, and it also made them work harder every time they go to the stadium before reaching the final stage.
"It certainly wasn't easy. The team suffered some tough losses, injuries and all of us from the rookies to the seniors had things to learn throughout the elimination round. We trained and fought every game to get to this point", Munoz marveled.
Of all the challenges the team faced, DLSU's star pitcher was asked what the most difficult encounter they had during the eliminations, "Injuries and staying healthy; staying as well as the adjustments that rookies needed to make while playing at this (college) level", he replied.
Starting off the competition rusty, the Green and White immediately changed the tides as they were scorching hot from then on. They bagged seven consecutive victories before yielding a tight match against ADMU, 16-19. La Salle on the other hand posted a convincing victory over the batters in blue, 14-7, during their first round matchup. Munoz made it clear though that momentum did not shift to Ateneo albeit the loss to their perennial rival prior to the finals. DLSU is a team that always gets up when knocked down, "Not at all, I feel confident as ever because we proved to the defending champions that we can always come back and fight our way back into any game", he said.
Having a shot at redemption, the team captain was also asked what they are doing on practice to finally hook the championship this year. Munoz pointed out that they are working in all aspects of the game, but they put more work on their hitting. He also said that they just have to get their heads in the game if they want to keep their title hopes alive.
"Well in practice we work on all facets of the game because there is always something that can be improved but we've always put a lot of emphasis on our hitting", he marveled, "I think to clinch we just have to stick to what we're good at individually and never lose focus because that's when we start making mistakes", he added.
A match against Ateneo is always a battle of school pride and spirit, and Munoz, who has been in the finals for three years, tells us to expect a hungrier La Salle side come game one. "You can expect us to come strong right out the gate. We've been here three years in a row and we want this now more than ever". As a graduating senior of the team, the confident team captain vowed to bring experience, determination, heart, and a whole lot of energy to grab the championship trophy for La Salle.
Come and Support the Green Batters as they go out the Diamond to finally end the title drought for De La Salle University. Game 1 of the best-of-three finals will be today, March 11 at 12noon, while the second game will be held on Monday, March 14.  If necessary, a do-or-die game 3 will be on Friday, March 18. All games will take place at the Rizal Memorial Baseball Stadium.