Baseball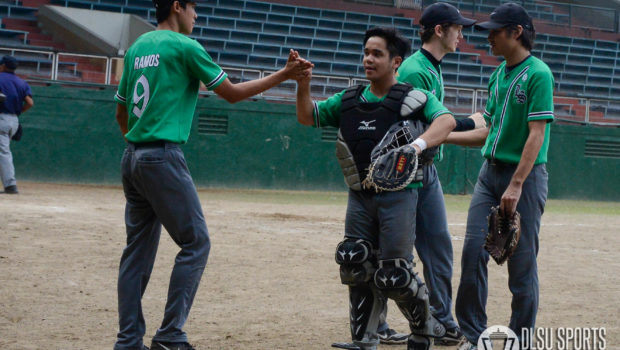 Published on January 13th, 2014 | by DLSU Sports
0
Green Batters dispatch Blue Batters to remain undefeated
Coming off a morale-boosting win against National University in their season debut, the DLSU Green Batters earned another impressive win as they shattered the Ateneo Blue Batters in their 13-6 win last January 9 at the Rizal Memorial Baseball Stadium.
La Salle caught fire in the early going as the team skyrocketed their way to a 7-0 lead in the third inning. However, Ateneo wouldn't give up without a fight as they scored 4 points to remain within striking distance.
But the La Salle firepower proved to be too much for the men in blue as the Green Batters convincingly placed the finishing touches leading to the team's 13-6 win.
This victory gives La Salle a perfect 2-0 record. They shall face UST in their next match this coming Sunday, 7:00 am, at the Rizal Memorial Baseball Stadium.