Baseball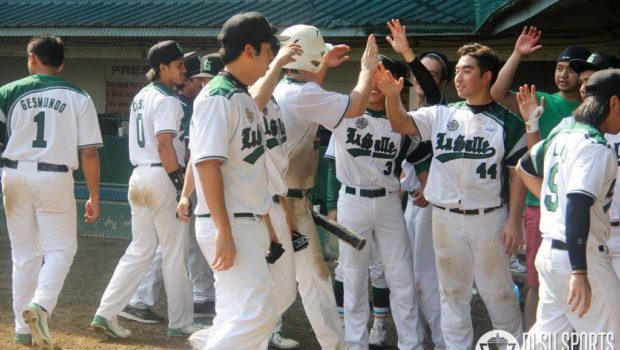 Published on February 17th, 2016 | by Deion Bandril
0
Green Batters finish off the UST Golden Sox 14-9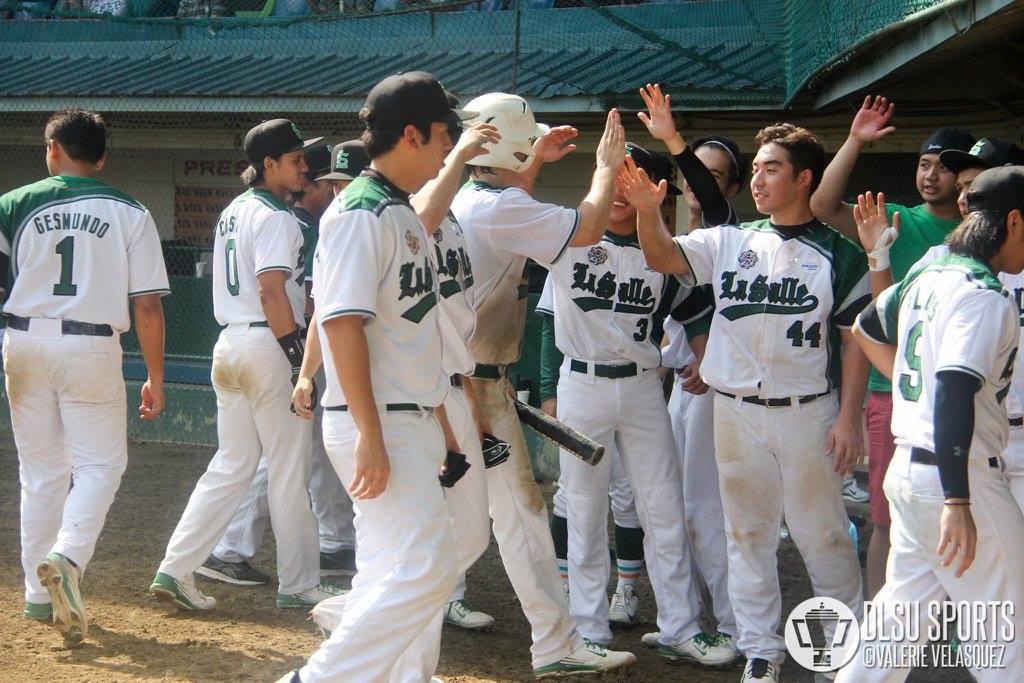 The DLSU Green Batters overcome the UST Golden Sox in a high-scoring game, 14-9. They improve their record to 3-1 with the big win. The game took place at the Rizal Memorial Baseball Stadium last February 14.
The first inning was a quiet inning for both the Green Batters and the Golden Sox. Starting pitcher for the Green Batters was Francis Gesmundo who just recovered from an injury. Both teams weren't able to score  a single runin the first inning, 0-0. However, the Taft-based squad exploded in the second inning. It began with a Tuwi Park RBI single that led to Inigo Escaño scoring a run. Another RBI, this time coming from Paolo Salud, gave the team another run. Rookie Diego Lozano then made a deep three RBI triple thus amassing a bigger lead for the Green Batters. Lastly, a Miñana RBI brought home Lozano. The second inning ended with a huge lead favoring DLSU, 6-0.
On the next three inning, the Green Batters started getting loose on defense. UST scored their first run on the third inning. The field was riddled with errors as UST was able to score five more runs in the fourth inning. The Green Batters couldn't score for three innings straight. The Golden Sox then tied up the game in the end of the fourth inning with six runs apiece.
The momentum then swung back to the Green-and-White team as they put more runs in the scoreboard. Another big hit came from Tuwi Park as he was able to bring home two more of his teammates. Salinas then added two more runs with an explosive two RBI double. The Green Batters were on fire as they continued to pour more runs into the game. Lozano had another RBI triple to give Salud the run and Tuwi Park hit another massive RBI to extend their lead to four. The game then ended with DLSU prevailing. It was a high scoring game for both sides; however, the Green Batters just proved to be the stronger team in the end, 14-9.
The DLSU Green Batters will next face heated rivals, the ADMU Blue Batters. This matchup will be another finals rematch between the two. Last time the two teams met the Blue Batters left with the championship and heartbreak for the Green Batters. They look to redeem themselves as they try to finish the first round with a 4-1 record. The game will still be held at the Rizal Memorial Baseball Stadium next February 18.