Baseball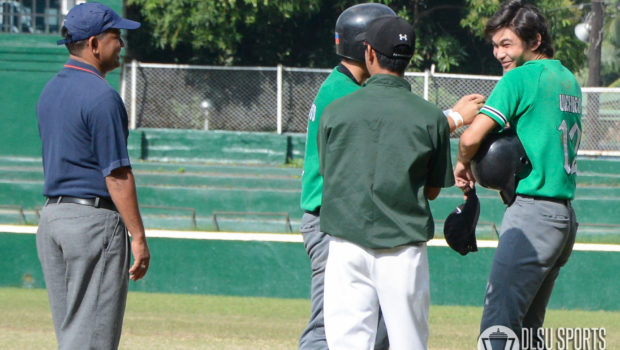 Published on January 13th, 2014 | by DLSU Sports
0
Green Batters on a roll after dismantling UST
When a team plays this hot, it is really very hard to stop them.
The DLSU Green Batters earned their third straight win after demolishing the University of Santo Tomas, 14-4, last January 12 at the Rizal Memorial Baseball Stadium.
Both teams started neutral in the first inning as both them were tied 1-1. However, La Salle would immediately erupt in the third as the team's 8-0 push immediately buried any hope of a UST comeback.
The team would later on win via the mercy rule in the 7th inning.
With this win, the Green Batters now sport a 3-0 record. Up next for the team will be Adamson University this coming Thursday, January 16, 9:30 am, at the Rizal Memorial Baseball Stadium.