Football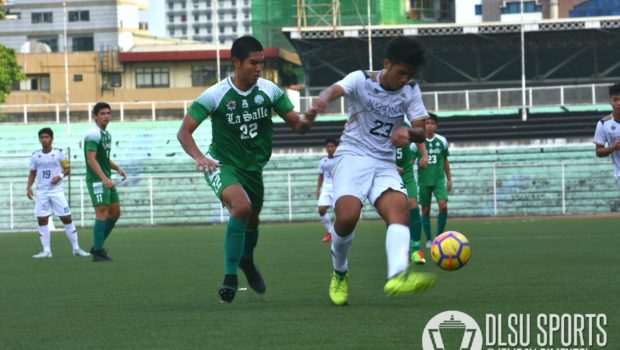 Published on March 4th, 2018 | by Resch Untalan
0
Green Booters drop to 5th after Bulldogs' late stunner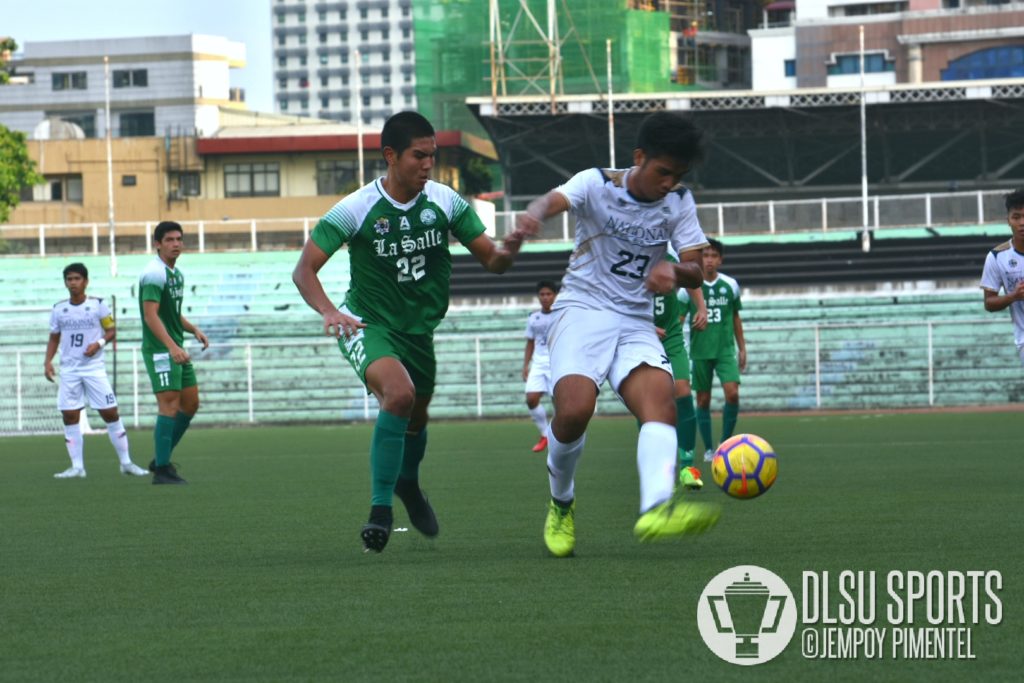 The De La Salle University Green Booters fell to the National University Bulldogs, 1-0, in the UAAP Men's Football Tournament at the Rizal Memorial Football Stadium, Saturday.
DLSU started off aggressive with second year forward Matthew Custodio pushing the ball and sticking it to NU's defense. In the 27-minute mark, Custodio had a clean chance of putting the ball through the sticks after a rebound from Bulldogs' keeper Maverick Perocho, but missed the post by a few inches. Two minutes later, Cristian Zubiri had an opportunity on-goal but was saved by Perocho. The Green and White continued to push the ball but it seemed that luck wasn't on their side as all attempts of Custodio, Zubiri, and Yoshiharu Koizumi missed the target. The Half ended nil-nil.
The second half continued the story of the first half with the Green Booters maintaining possession of the ball in the offensive third but missing all of their open chances. In the 49th minute, Koizumi beat his defender on the left wing and passes the ball to Custodio in the middle for the open shot but the sophomore striker's attempt was too strong, sending the ball above the crossbar.
Things got a little heated in the 59' minute mark as DLSU's Paolo Perez and NU's Owen Padernal got in a little scuffle. Both players were given yellow cards.
The Sampaloc-based squad had its first real chance in the 64th minute, only to be saved by the DLSU number one, Paeng de Guzman.
The same story continued until two minutes into injury time when the DLSU defense left Jekar Sullano open at the top of the box, blasting the ball through the net for the lone goal of the match.