Football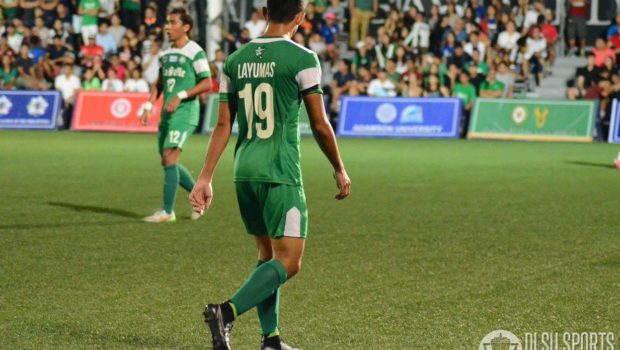 Published on February 15th, 2016 | by Deion Bandril
0
Green Booters outmuscle UP Maroon Booters 1-0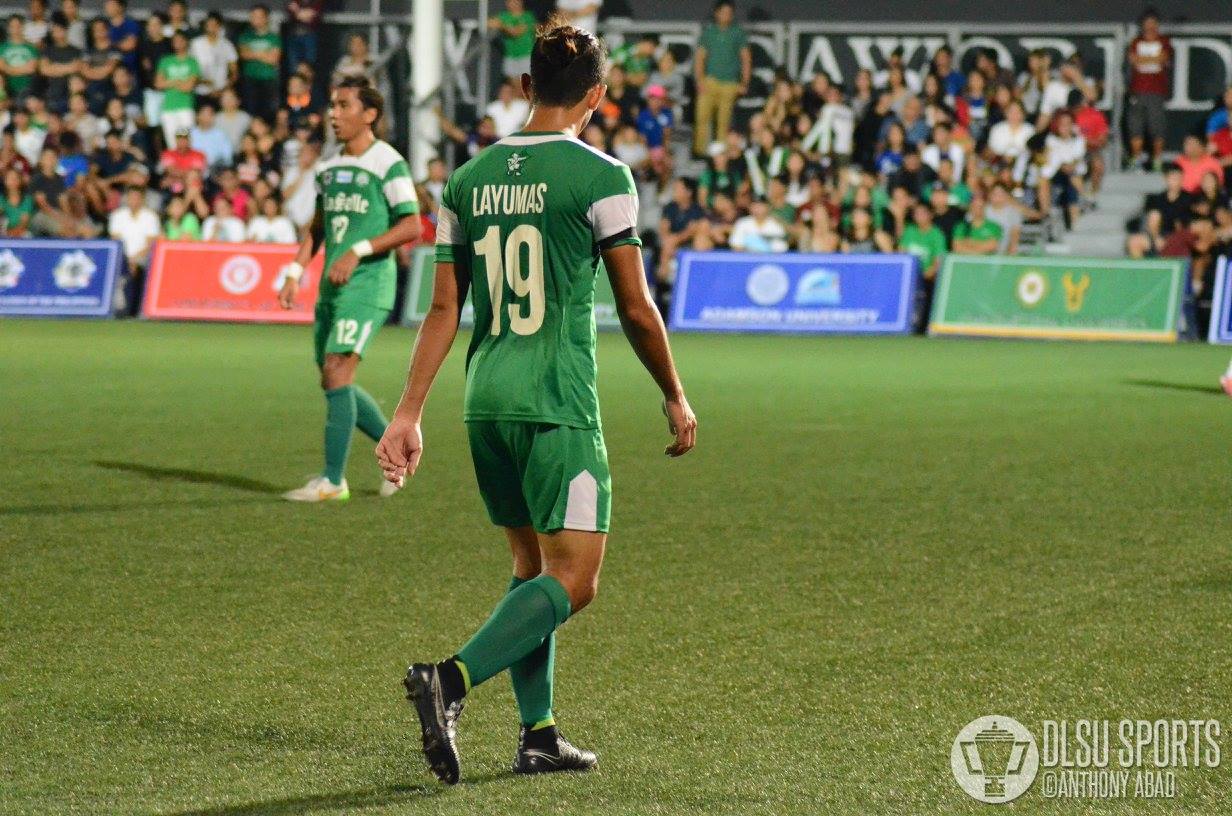 The DLSU Green Booters outlast the UP Maroon Booters in what was an intense matchup, 1-0. Gritty defense was evident throughout the game as the sole goal only came by the sixty third minute. The goal was made by Green Booter Jed Diamante. The heated game took place last February 13 at the Emperador Stadium.
The Maroon Booters kicked off the game with gritty defense.. Both DLSU and UP applied heavy pressure on defense. Though they both had attempts to score in the first half, all of their shots were either wide or were thwarted by the defense. The Maroon Booters and Green Booters had chances on getting the opening goal but couldn't capitalize. The first half then ended with the score 0-0.
As the Green Booters kicked off the second half, UP was able to take even more control of the game's pace. On the fifty third minute, Maroon Booter Miyagi almost scored a goal. However, his possession was called an offside by the officials. In a quick turn of events, the Green-and-White team was able to score a goal. It came during the sixty third minute, Ybañez's free kick was flicked on to Diamante by Yang . Diamante then head the ball into the goal for his first UAAP goal, 1-0. Just as they celebrated, UP was able to get a free kick. They looked to get back on track but the shot attempt was wide. By the eighty eighth minute, Green Booter Zubiri looked to seal the victory as he went through for the goal. However, his attempt was considered an offside. In the end, UP had more chances to tie the game but couldn't prevail. The game finished with the Green Booters on top as they made the sole goal of the game, 1-0.
The DLSU Green Booters then improved their record to 2-0. Their next matchup will be a finals rematch against the FEU Tamaraw Booters. Their last meeting was a heartbreaking loss for the Taft-based squad. They look to redeem themselves and dominate their heated rivals. The rematch will still take place at Emperador Stadium next February 21.