Football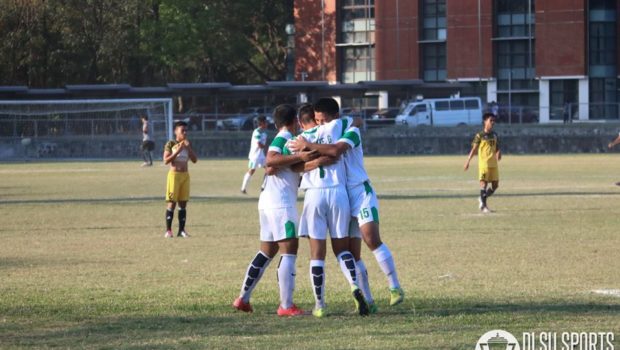 Published on April 21st, 2016 | by Khyte Mendoza
0
Green Booters overpower Growling Tigers, set Final Four clash vs Ateneo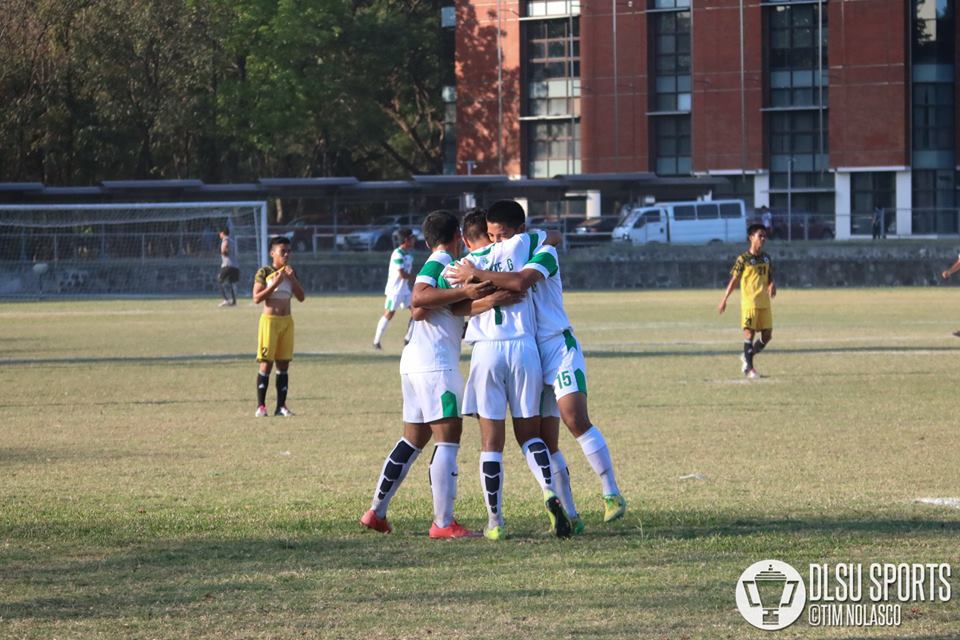 The De La Salle University Green Booters blasted a 4-nil demolition against the University of Santo Tomas Growling Tigers in a fiery collision in the last match of the eliminations of the UAAP Men's Football Tournament at the Ateneo Moro Lorenzo Field, earlier today.
Team Captain Gelo Diamante led La Salle with a brace in the 14th and 38th minute, while Green booters Jhoguev Ybanez and Yoshiharu Koizumi also delivered goals in the 61st and 74th mark respectively. The Taft-based squad proved mastery of UST after a draw (1-1) in their first round encounter.
The captain started off early in the match, firing the ball into the left wing of the goal to open the scoring for De La Salle, 1-0, in the 15th minute mark. Eventually before the second half, team captain Diamante shoots another ball past the UST keeper from a Javier Romero-Salas' feed to pull away in the 38th minute, 2-0.
In the second half, Ybanez shot a header into the net off a Jed Diamante cross from a corner kick that put the Green Booters up, 3-0, in the 61st mark. The Green and White continued to pound on the booters from Espana as Rafael Gonzales found Koizumi on top of the key, who nailed the last goal of the match in the 74th minute, 4-0.
Head Coach Hans Smit shuffled players to rest his starters heading into the playoffs. The Growling Tigers tried to catch up by hitting long balls, but all their attempts either went wide or were sent straight into the hands of DLSU's goal keeper Kerbi Almonte – who replaced Raphael De Guzman in the 70th minute of the match.
DLSU ended the elimination rounds ranking second, and they will face the third seed Ateneo de Manila University Blue Eagles at the Rizal Memorial Stadium on April 28.