Football Published on February 11th, 2018 | by Resch Untalan
0
Green Booters thump Soaring Falcons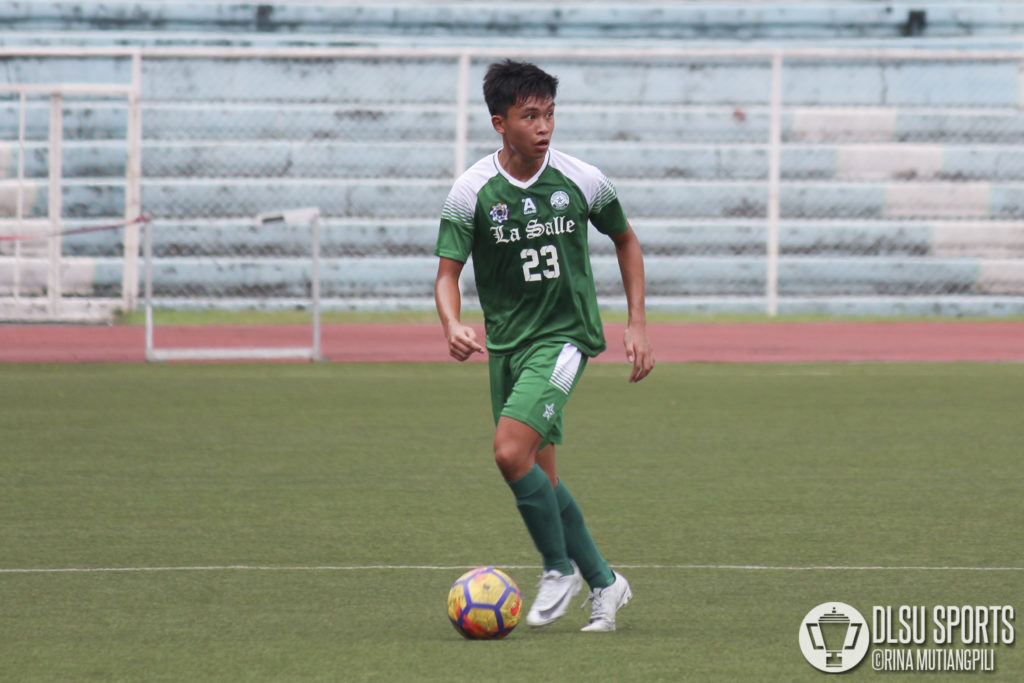 The DLSU Green Booters trounced the Adamson Soaring Falcons 2-0, in the UAAP Season 80 Men's Football Tournament, Sunday, at the Rizal Memorial Stadium.
In the first half, DLSU held most of the possession and had chances which were thwarted by the Adamsonian goalkeeper Carl Viray. Still, it was a frustrating half for the Green Booters who had chance after chance, only missing by a few inches if the ball was not saved by the San Marcelino-based keeper.
The Green and White continued gaining possession of the ball in the second half but still failed to convert until Coach Hans Smit put in Christian Zubiri for Christopher Lawless and Paolo Perez for Yoshiharu Koizumi. Zubiri reaped the rewards of Coach Smit's trust and scored a goal for the Taft-based squad at 72-minute mark. Perez, on the other hand, assisted for Marcus Garcia who scored two minutes later.
DLSU had another chance with a free kick right above the box during injury time but Garcia failed to convert as it hit the post.
The Green Booters held off Adamson at 2-0 until the final whistle for their second victory of the season.