Green Shuttlers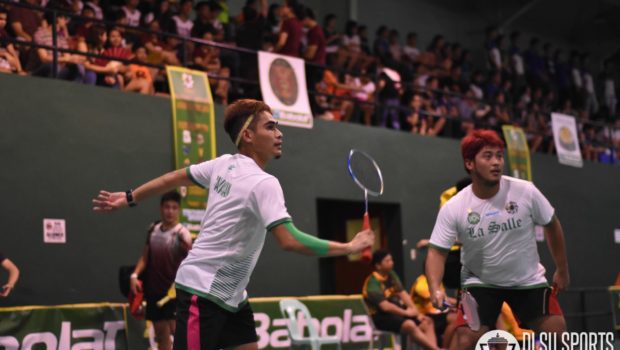 Published on September 20th, 2015 | by Kim Leong
0
Green Shuttlers deliver a 4-1 win against AdU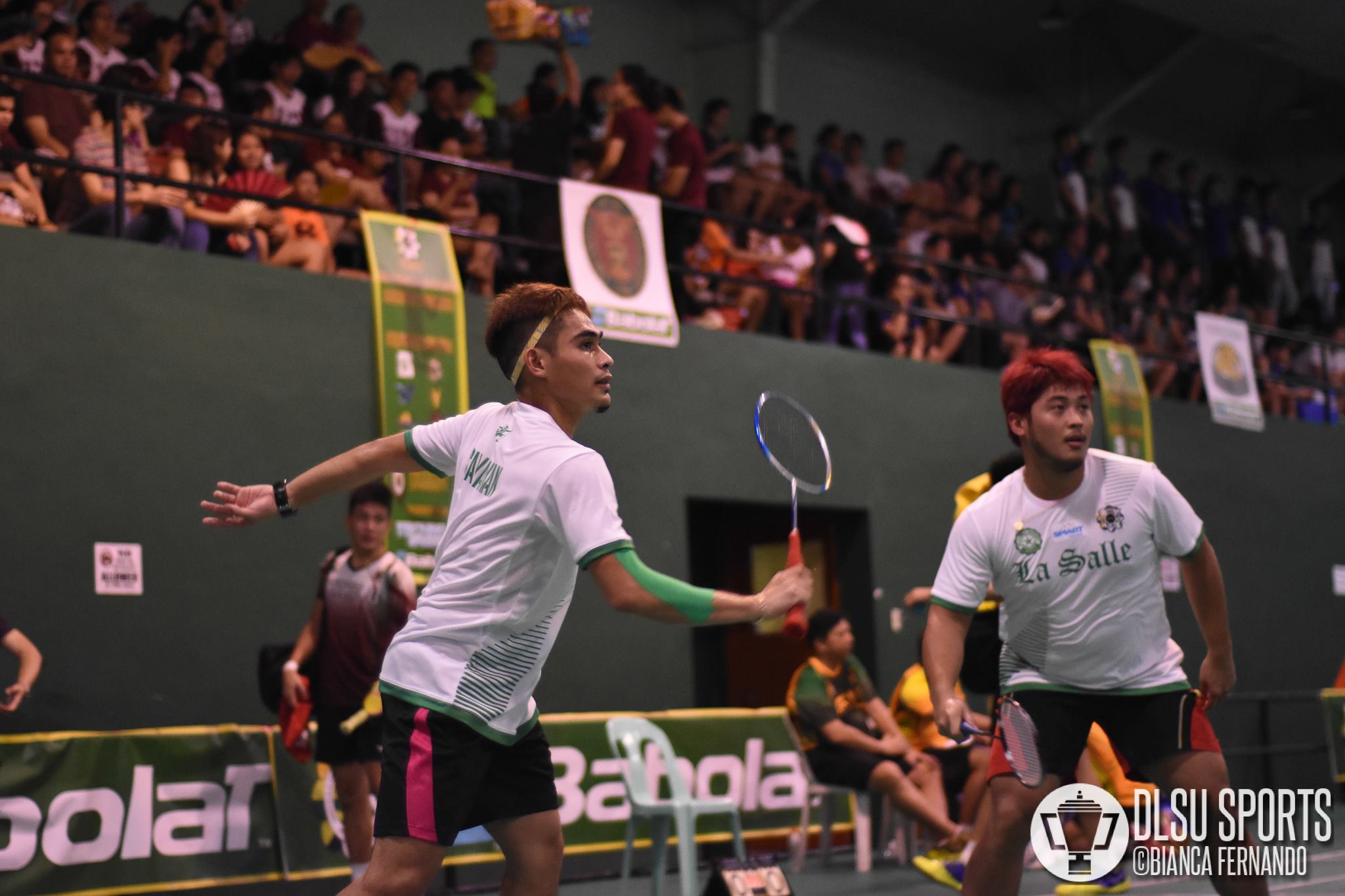 Returning after their hard fought battle against UP, the DLSU Green Shuttlers once again managed to drive in deep as they quickly grabbed another victory at the expense of the Adamson Soaring Falcons, 4-1.
Early foothold and stumble
Taking to the courts to first begin battle for the Green Shuttlers, Kenneth Moterubio quickly assaulted his AdU counterpart to finish the first set at 21-13, La Salle. A resurgent attack from AdU, however, soon followed but the attack was soon thwarted by Monterubio's solid defense to end the first single matches with a close 21-19 to gain La Salle's first victory.
Monterubio's win would, however, be followed by the Green Shuttlers' only defeat as a spirited Andrew Pineda would ultimately fall to a close 18-21 and 17-21, Adamson.

Retribution
Despite the early stumble seen during Pineda's defeat, the veteran duo of Anton Cayanan and Gerald Sibayan quickly stepped up to the plate to put Adamson back in the defense as they delivered a relentless volley of smashes that ended the match 21-15, 21-10, La Salle.
Suffering from the crushing defeat delivered by the duo of Cayanan and Sibayan, AdU ultimately crumbled as they were unable to even deliver a close match againt DLSU's Jerickson Obaob & Cayel Pajarillo who destroyed their opposition 21-6, 21-14.
Their foray into the court for the second day of the UAAP Season 78 Badminton Championship ended with a win from team captain EJ Boac who continued the assault to end the day with a win 21-14, 21-13.
The DLSU Green Shuttlers now stands with a 2-0 standing as of writing.