Badminton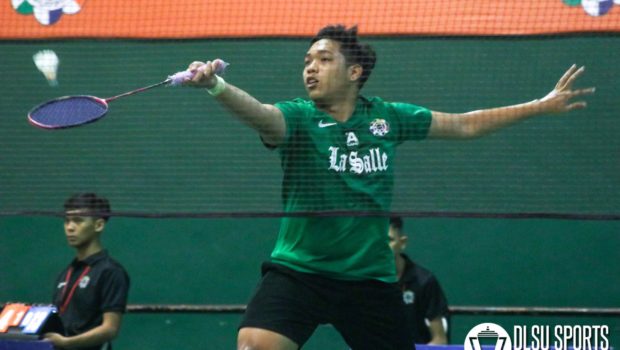 Published on September 30th, 2017 | by Resch Untalan
0
Green Shuttlers flatten Red Warriors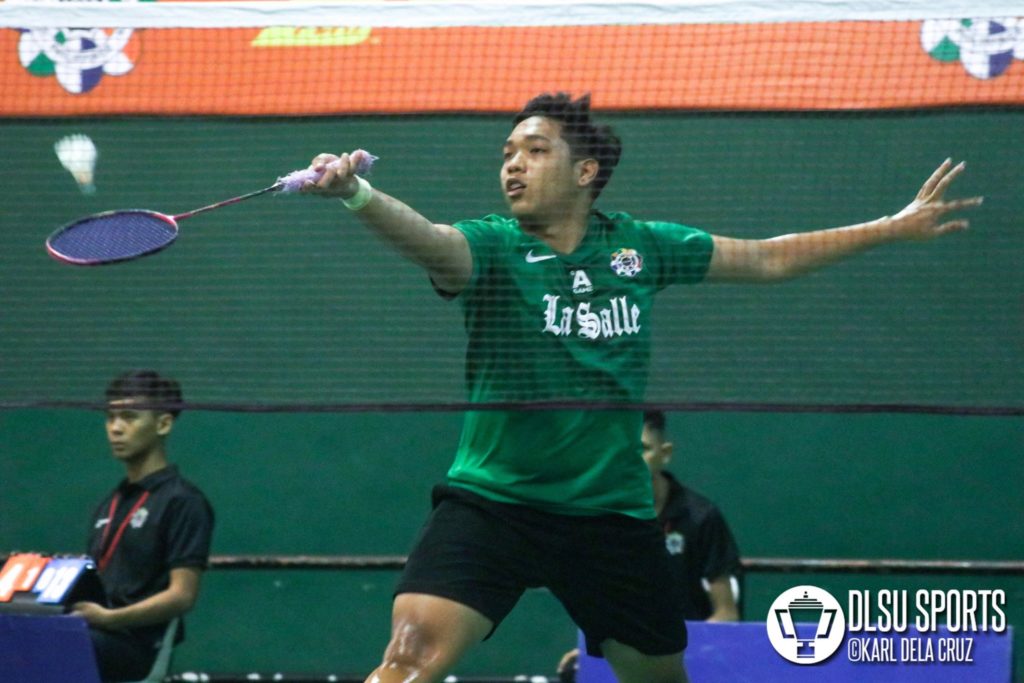 The De La Salle University Green Shuttlers swept the UE Red Warriors, 5-0, at the Rizal Badminton Hall, Saturday.
Jerick Obaob kicked off match day for the Taft-based squad, losing the first game to Arman Mananlangit, 17-21. Obaob snatched the next game, going on a 7-2 run towards the end to force a third game, 21-14. The two battled it out in the third game seeing seven lead changes, but the Green Shuttler was able to hold his ground, taking the match, 21-17.
In the second match, Glenn Camillo dominated Benjamin Silva of the Red Warriors, 21-11, 21-14.
The first doubles match of the day saw Obaob and Cayel Pajarillo contra Arsen Donesa and Andrew Barreto. The duo of Obaob and Pajarillo reigned supreme finishing the match in two games, 21-12, 21-11.
It was Prince Monterubio and Michael Saragena for DLSU versus Clarence Camacho and Kenneth Cruz for UE in the second doubles match. Monterubio and Saragena listed another win for the day in straight games, 21-12, 21-13.
Pajarillo successfully finished the sweep as he quickly discarded Angelo David. The Green Shuttler finished the first game, 21-16 and then ended the match day by holding David to only a single digit, 21-9.