Badminton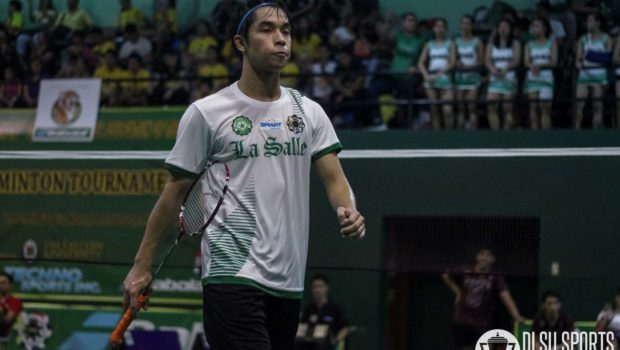 Published on September 19th, 2015 | by Dianne Edjan
0
Green Shuttlers open UAAP Season 78 with a 4-1 victory against UP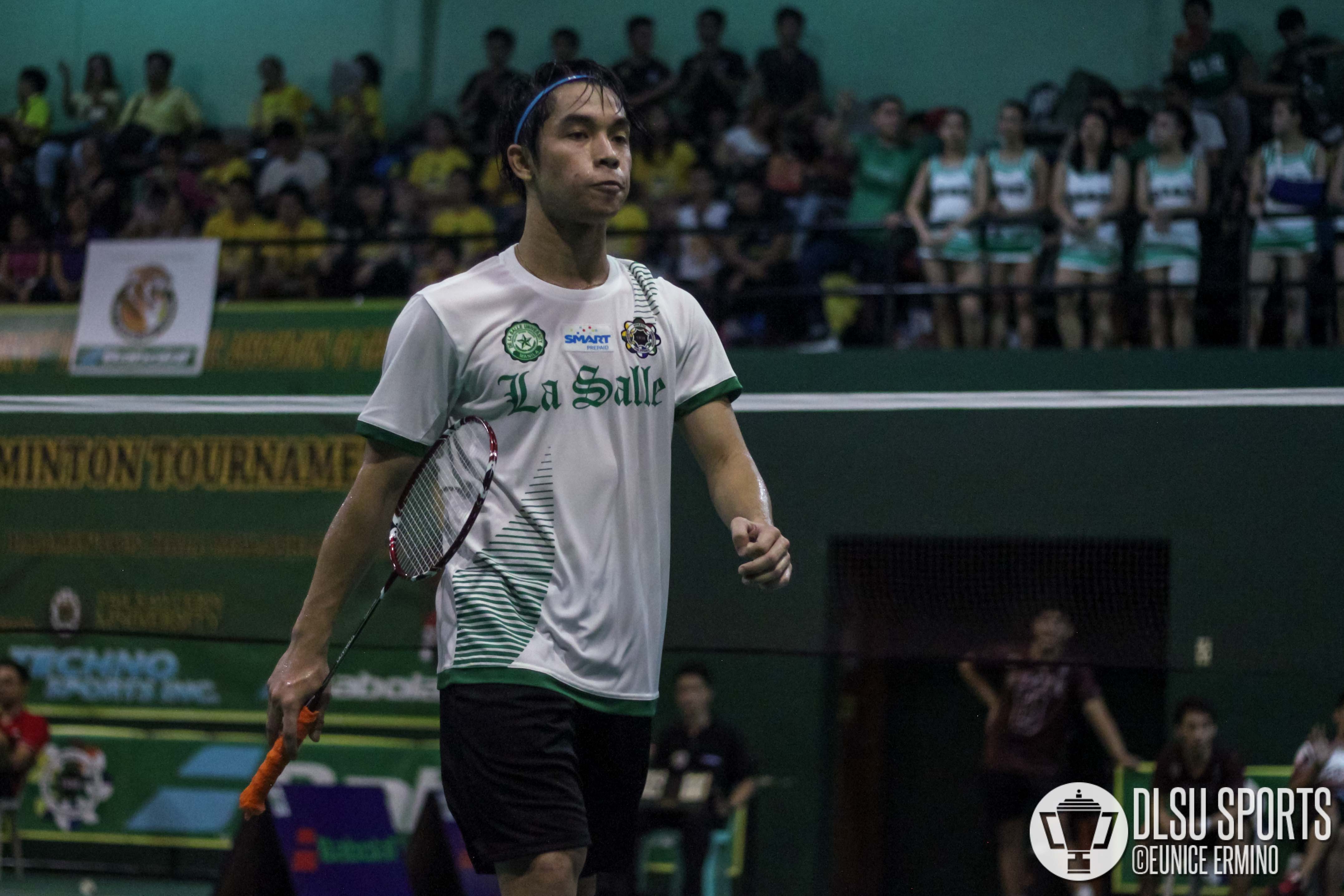 The DLSU Green Shuttlers started their UAAP Season 78 men's badminton tournament campaign with a hard-fought victory over the University of the Philippines (UP). The final score was 4-1.
The first singles game was between Green Shuttler Kenneth Monterubio, and UP's Lorenzo Miguel Leonardo. Indeed, it was a powerful start to the team tie. Kenneth scored 21-15 on both sets giving DLSU the win over UP; 2-0 for the first singles game.
In the second singles game, Green Shuttler Anton Cayanan went up against Ethan Joshua Malelang. The first set was 13-21 and 21-19 for the second set, ending up with 1-1. With a tied score, Cayanan and Malelang had to battle for one more set. At the end of the deciding set, the score was 21-18 in favor of DLSU.
The first doubles game was played by Green Shuttlers Kenneth Monterubio and Gerald Sibayan, against Carl Kristian Clemente and Joaquin Raphael Deato. The first set was a loss for DLSU, 22-24; but won in the second set, 21-13. It was an intense second set and was followed by an even more intense deciding match. Monterubio and Sibayan were able to play with a great amount of composure but unfortunately, DLSU lost against UP with the final score of 1-2.
The second doubles match featured Shuttlers Jeric Obaob and Anton Cayanan, against Manuel and Pineda. DLSU prevailed in the first set, 21-11 but lost the second set, with the score of 14-21. With an excellent duo performance by Obaob and Cayanan, they managed to win the third set, earning a score of 3-1 for DLSU.
The final game of the Green Shuttlers for their first team tie was between by Team Captain EJ Boac and Lopez of UP. Boac won in three sets to give the DLSU Green Shuttlers their first win of the season, 4-1.
The DLSU Green Shuttlers will go up against Adamson University tomorrow, September 20, 8am at the Rizal Memorial Sports Complex Badminton Hall.