Badminton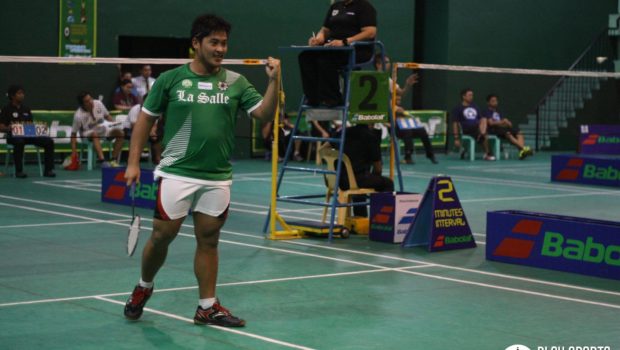 Published on September 23rd, 2015 | by Michiko Alejandro
0
Green Shuttlers remain unbeaten after defeating Ateneo, 4-1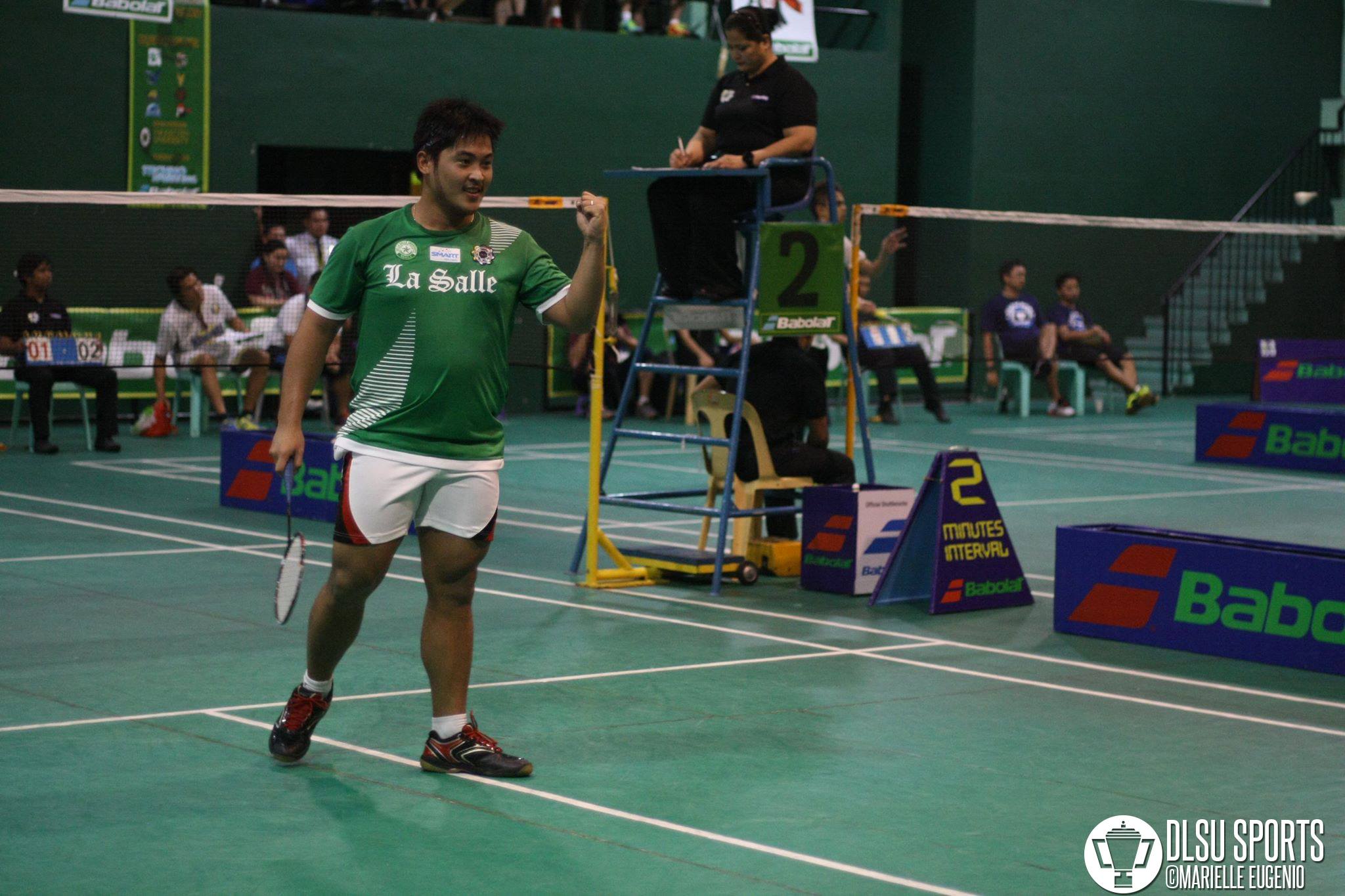 Notching three successive wins, the Green Shuttlers proved their strength as they muscled their way to an emphatic win over the Ateneo De Manila University, 4-1 in the UAAP Season 78 Men's Badminton tournament earlier today.
Starting the team tie on high note, Gerald Sibayan managed to trample his opponent Clarence Filart. Two opposing players exhibited a close game as they scored alternately during the first few rallies of the first set, ending it with a score of 21-19. In the second set, the Taft-based player trounced a 4-point head start, but was then followed by a resurgent strike from Ateneo after the interval (11-8, DLSU). With Sibayan's great defense, the opponent fell in his hands, 22-20, giving DLSU the first win of the tie.
An early victory was quickly followed by Kenneth Monterubio's solid effort. Abundant counter attacks from the rival left the Green-and-White player in danger; however, Ateneo's three errors ended the first set in favor of DLSU, 22-20. During the first half of second set, Monterubio dominated until Jan Mangubat of Ateneo delivered five consecutive points. The run was then thwarted by the 5th year DLSU veteran to score La Salle's second win.
The feisty duo of Anton Cayanan and Gerald Sibayan continued to threaten their Ateneo counterpart in the first doubles game. Ateneo's Carlo Remo and Hanz Bernardo tried to keep the game close but the effort was not enough to challenge the DLSU duo. The tandem of Cayanan and Sibayan dispatched their opponents, 21-19, 21-14.
Kenneth Monterubio and Joshua Monterubio went up against Ateneo's duo Clarence Filart and Fides Bagasbas in the second doubles match. The Monterubio brothers dominated the first rally, Kenneth scoring first, followed by five straight points from Joshua. Ateneo stepped up to recover and died the game at 10 apiece, however, the first set still went in favor of DLSU, 22-20. The Green Shuttlers then capped off the match with a 21-16 win in the second set.
Coming off a sequence of wins, EJ Boac conceded to Hanz Bernardo of Ateneo ending the quick first set, 13-21. Then, Bernardo started to complain of a minor leg pain after the intense rallies, giving team captain Boac an opportunity to take charge of the second set, 21-18. However, Bernardo showed resilience, which gave Ateneo the victory, 18-21 in the third set.
The DLSU Green Shuttlers will be eyeing to collect their fourth straight victory against University of the East. Their battle will be on September 26, 2015, 10am at the same venue, PSC Rizal Memorial Stadium.