Green Spikers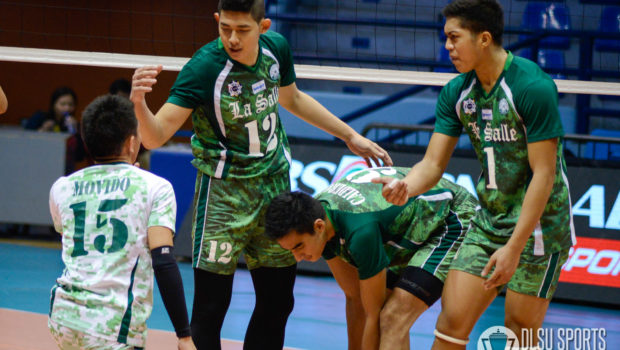 Published on February 18th, 2014 | by DLSU Sports
0
Green Spikers boost Final Four chances with crucial Adamson win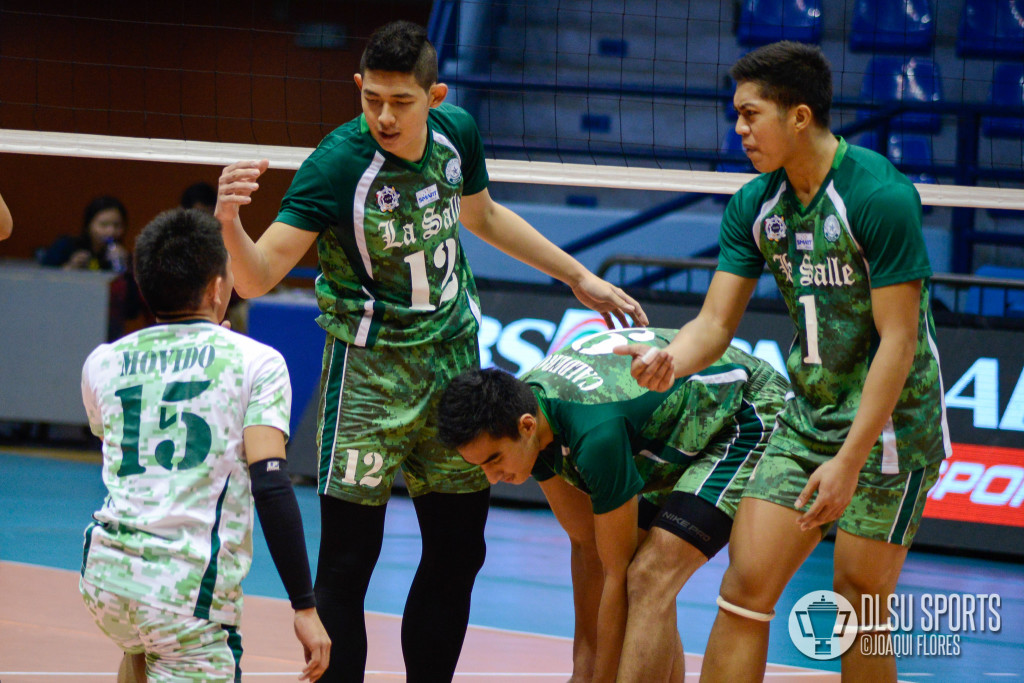 The DLSU Green Spikers continued their renewed resurgence in the 2nd round after beating the Adamson Falcons in 4 sets, 25-21, 25-19, 21-25 and 25-18 last February 12 at the Filoil Flying V Arena.
Red Christensen had a superb game with 23 points and 4 blocks while Raymark Woo added 22 points. In addition, team captain Phillip Cerveza added 9 points and 3 blocks.
For Adamson, Michael Sudaria notched 21 points while John Mallapre, Bryan Saraza and Christopher David all scored 10 points apiece.
With this win, the Green Spikers improve to a 7-6 record and puts them on 4th place in the standings. They have a chance to secure a Final Four berth if they win their game against UE this coming February 16, 8:30 am, at the Filoil Flying V Arena.