Green Spikers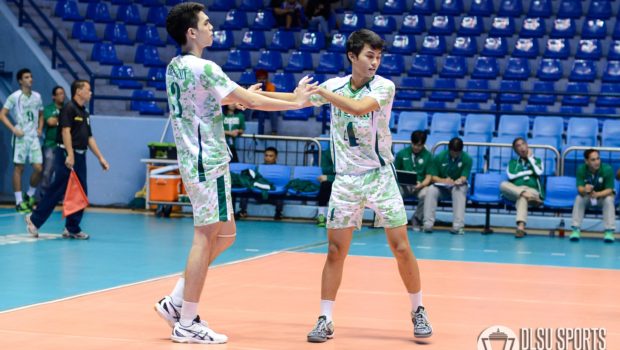 Published on January 13th, 2014 | by DLSU Sports
0
Green Spikers burned out in tough five-setter against Ateneo
The DLSU Green Spikers were one set away from a luxurious win but fell short as the team loss to the Ateneo Blue Spikers in five sets, 25-23, 23-25,25-27, 25-21, 15-9, last January 11 at the Filoil Flying V Arena.
Despite the losing effort, Raymark Woo led the Green Spikers with 24 points while Red Christensen added 21 markers. In addition, Aaron Calderon and team captain Philip Cerveza notched 6 points apiece.
On the other hand, Marck Espejo scored a game-high 33 points for Ateneo.
With this defeat, La Salle now holds a 2-4 record which puts them at 5th place in the standings.
The team shall face the Adamson Falcons this coming January 15, 10:00 am, at the Filoil Flying V Arena.