Green Spikers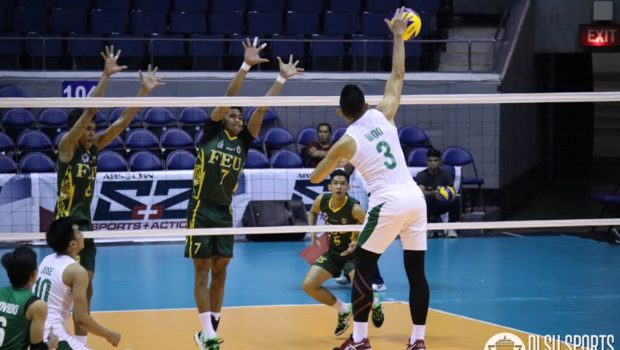 Published on February 5th, 2017 | by Khyte Mendoza
0
Green Spikers drop first game of the season vs Tams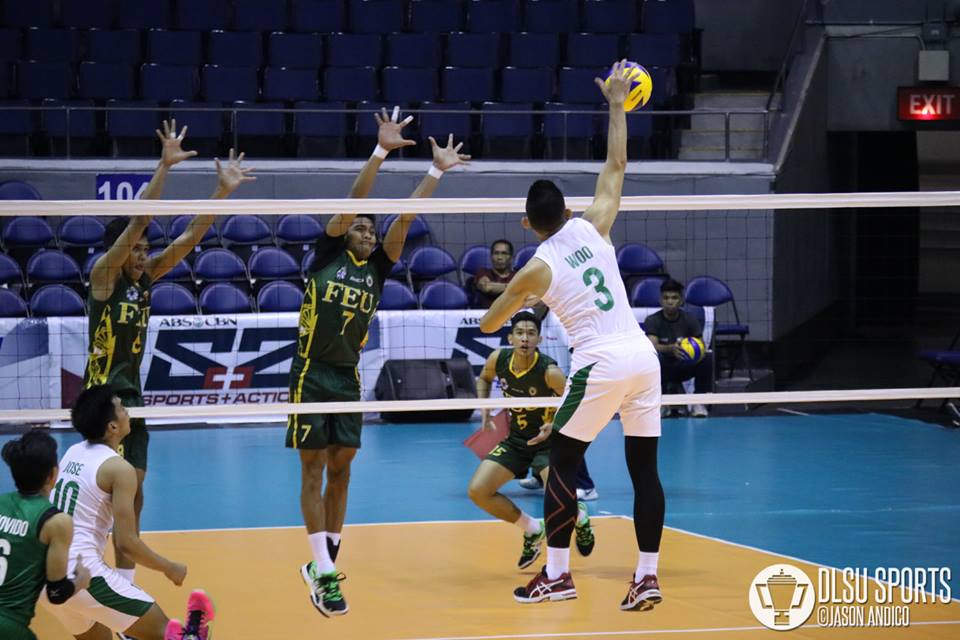 The De La Salle University Greens Spikers had a dismal showing in their maiden match in Season 79.
DLSU fell into the hands of the Far Eastern University Tamaraws in straight sets, 16-25, 19-25, 24-26, in the first round of the Men's Volleyball Tournament at the Smart Araneta Coliseum, Sunday.
Last year's Best Spiker Raymark Woo tried to carry the load for the Green Spikers with 16 points and a block. Arjay Onia added seven points, while team captain Geuel Asia dished 26 excellent sets. However, all these were not enough to nail the W.
The Taft-based squad set-up the pace early in the first set. They were aggressive on offense and remained disciplined on defense as they led, 11-8. FEU, then, changed the tides. It was their turn to deny La Salle's point of attacks while the latter began to commit unforced errors. Gregorio Dolor eventually sealed the deal in the set for the Tamaraws, 26-15.
In the second frame, the spikers from Morayta continued to pound the Green side. A positional fault called on La Salle increased the deficit to  six, 5-11. Raymark Woo, though, did not back down without a fight as he, Dumago, and Onia pumped some life back to DLSU, cutting the Tams' lead to one, 18-19. Still, FEU found a way to weather down the Greens Spikers late rally after John Bugaoan buried one down to take the set.
The Lasallian community knows – that especially in volleyball – a game is not over until it is over; everyone goes on and fight. The Green and White did just that.
La Salle once again started out the third set strong. Dumago scores a point to balloon their edge to three, 11-8. Both teams were in a chess match from then on, exchanging points after another. DLSU was not throwing the towel yet as they tied the match at 24-all. Unfortunately, FEU immediately regained their form to score two straight points on their way to victory.
Dolor led the charge for the Tamaraws with 15 points. Jude Garcia had 11 markers while Kris Silang garnered 41 excellent sets.
The first game of the season does not determine what a team's performance throughout the season. It is just like feeling their way out of the dark. The Green Spikers will try to bounce back and get and their first win against the University of Santo Tomas on Saturday, February 11, 10am  at The FilOil Flying V Arena in San Jaun.