Beach Volleyball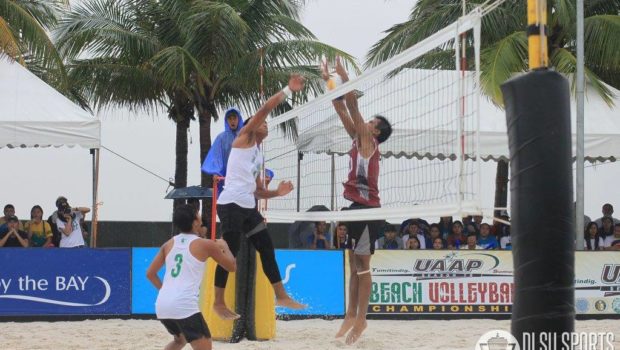 Published on October 19th, 2015 | by Bernadette Melchor
0
Green Spikers fall flat into UP Spikers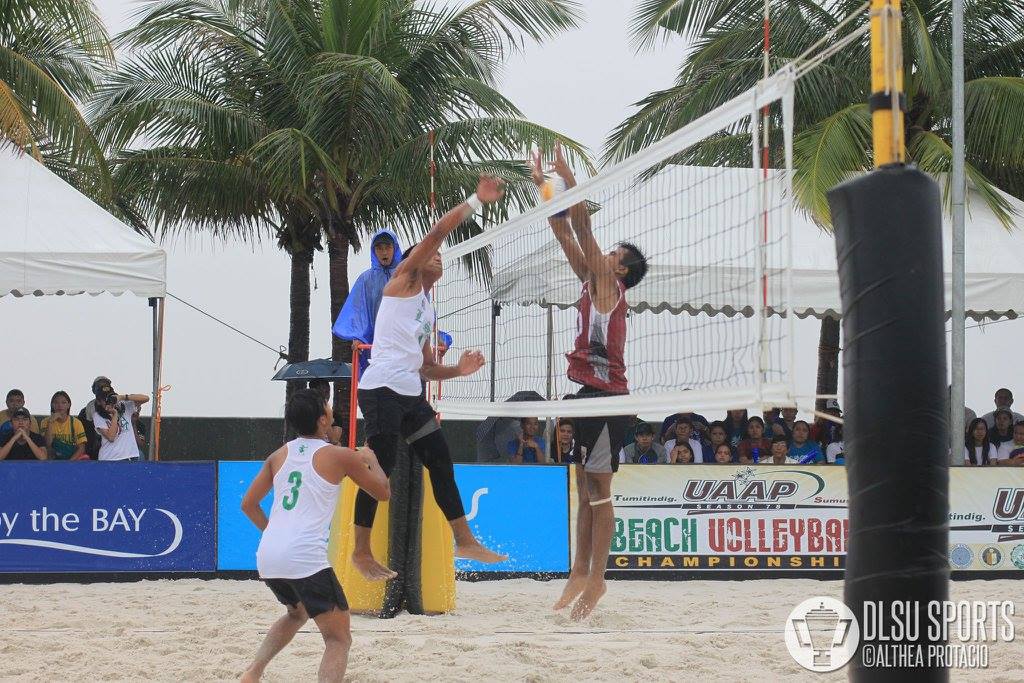 The unconditional weather were against the De La Salle Green Spikers as they were denied by the University Philippines Spikers, 21-16, 14-21, 12-15, in a three-set titanic clash of UAAP Season 78 Mens Beach Volleyball at Mall of Asia Sands by the Bay, October 17.
Carlo Sendo and Levin Dimayuga's tandem could have won the third-deciding set but UP's Alfred Valbuena responded well with powerful assaults.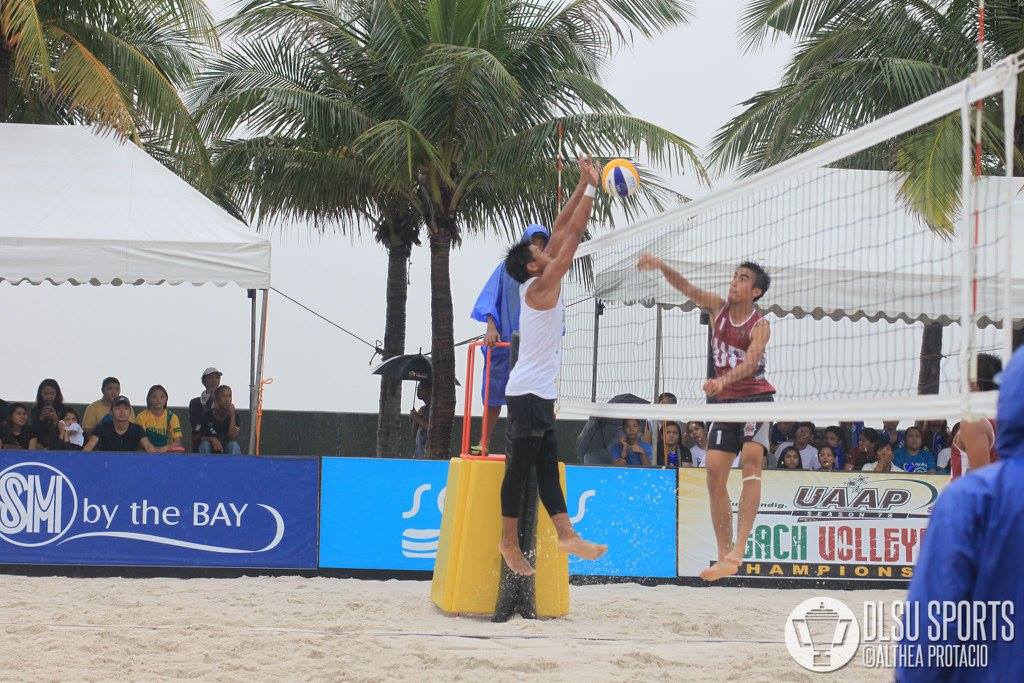 Green Spikers did not give up a fight as Sendo posted 10 out of his 31-point performance on final set.
Sendo provided bright-spot for Green Spikers as he bombarded the Diliman-based squad on first set with a 12-point output.
The Green Spikers entered into second set with hot hands but the UP Spikers dispelled their early slump responding with key combination plays.
DLSU Green Spikers ended their season 78 campaign in seventh place.