Green Spikers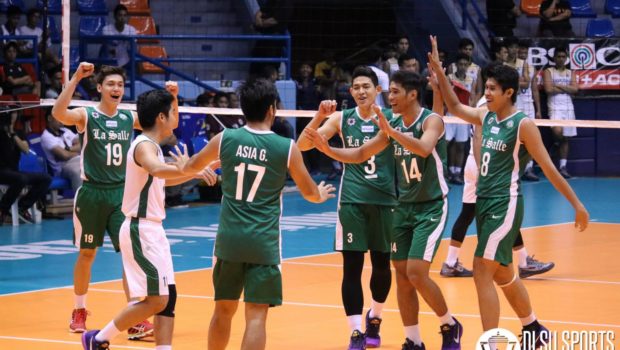 Published on February 7th, 2016 | by Denise So
0
Green Spikers fall short to the NU Bulldogs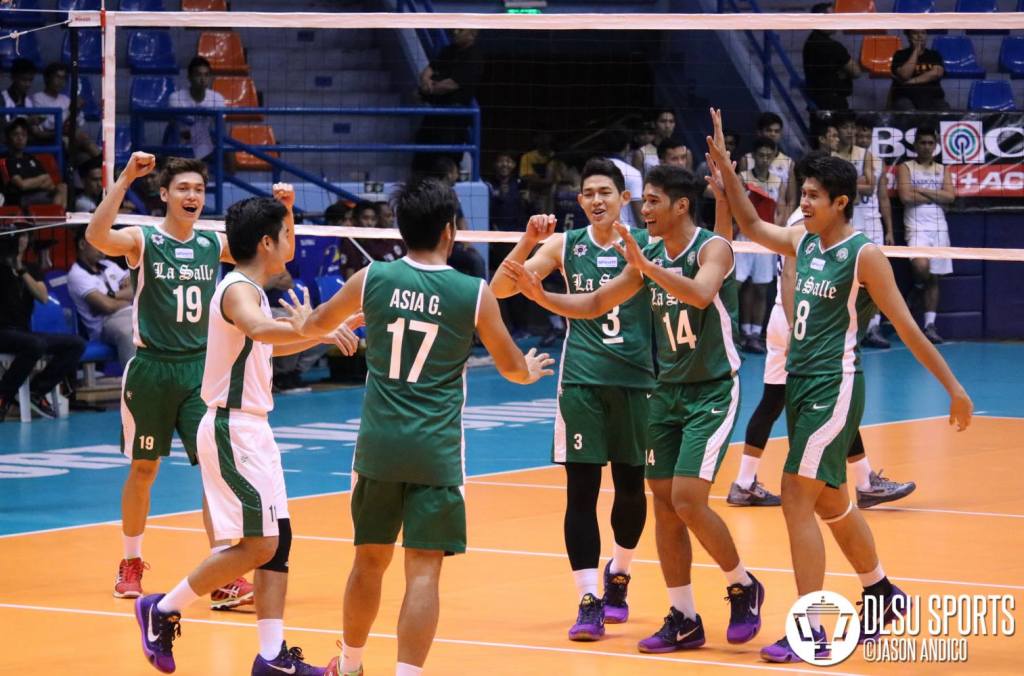 The Green Spikers opened their season with a bang as they beat the University of the East (UE) Red Warriors in straight sets just last February 3. Today, the lads donned in green and white fired a dud losing to the National Unviersity (NU) Bulldogs who hounded them in a sweep.
From the first attack, Green Spiker, Captain Raymark Woo already showed intensity as he needled his way through NU's defense with a powerful spike. Consecutive errors for the Bulldogs helped the Spikers build an early lead. Unfortunately, the Bulldogs turned the tables around and forced the Green and White to commit errors of their own. From then on, an exchange of runs happened for both teams that NU eventually won out 25-23.
The Bulldogs were able to maintain their energy in the second set as they continuously powered through La Salle's defense. Mental lapses seemed to have plagued the Green Spikers that caused several errors for the Taft-based squad. Fortunately, the boys in green were able to gain momentum after Onia and Woo scored for the team. However, the NU Bulldogs proved more effective, taking the second set 25-23.
The Green Spikers seemed to have woken up by the third frame as they were able to match the NU boys' energy point by point early in the set. However, the Spikers lost their composure when the Bulldogs went on a run. Luck was just simply not in Taft Avenue, as the lads in green and white succumbed to the Bulldogs, 25-20.
The 78th season of the men's volleyball team is still young. Despite their loss today, the Green Spikers will be gearing up for their upcoming match this February 14, 10 am at the Filoil Arena against the defending champions Ateneo Blue Eagles.