Green Spikers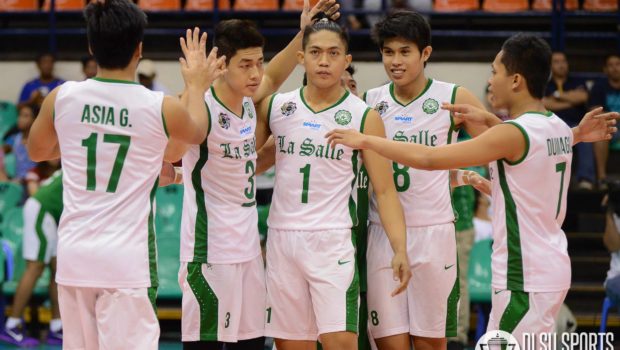 Published on February 4th, 2016 | by Kate Estores
0
Green Spikers starts Season 78 campaign with a victory against UE Red Warriors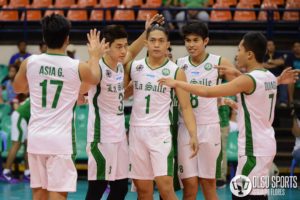 The Green Spikers entered Season 78 victorious after surpassing the University of the East Red Warriors last February 3. The match held at the PhilSports Arena on Wednesday morning ended with a sweep by DLSU's straight sets, 25-18, 28-26, 26-24.
The first set started with UE leading DLSU, 8-7, before the first technical timeout. DLSU emerged before the second technical timeout at 16-13, and continued to rally their way past through UE and bagged the first set, 25-18.
After winning the first set, DLSU trailed behind UE in the second set, 11-16, before making a comeback and finished with 28-26 to clinch the second set.
At the third set, DLSU led UE before the second technical timeout of the set, 16-14. The team trailed behind UE the entire set before leading after the time out and getting to the match point after the 24-all scene in the set.
The Spikers claimed the game after reaching the match-point after UE led the whole set, 26-24.
Reymark Woo emerged as the player of the game with 17 attacks and 2 aces, totaling 19 points.
The Green Spikers will be facing the NU Bulldogs to extend their winning streak on February 7, 10 am, at the FilOil Arena.