Green Spikers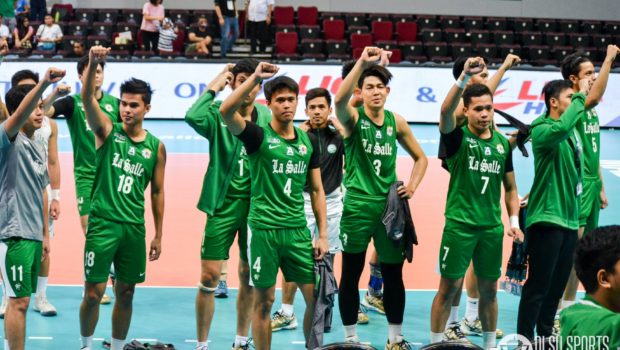 Published on April 15th, 2018 | by George Aladin
0
Green Spikers succumb to Soaring Falcons in crucial match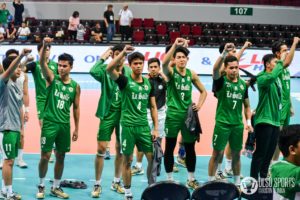 The De La Salle University Green Spikers fell short to the Adamson Soaring Falcons in four sets, 22-25, 25-16, 15-25, 27-29, in the second round of the UAAP Season 80 Men's Volleyball Tournament at the FilOil Arena in San Juan, Wednesday.
The Soaring Falcons won the first set after the two teams showcased strong defensive prowess and powerful attacking strikes, but AdU was the squad who came out on top.
The Taft-based squad managed to tie the game after claiming the second set 25-19. It was highlighted by the powerful attacks and tower defenses of both Onia and Woo as they gave DLSU the set, 25 16.
In the third, however, ADU bounced back as they contained La Salle's fire power. The Green Spikers tried to make a comeback, but failed to contain the Falcons' powerful strikes, 15-25.
The fourth canto saw both teams exchange with powerful attacks strong defensive stops. Woo gave his all as he extended the set and even put DLSU at set point. ADU secured the match point after two crucial errors committed by the Green Spikers, 27-29.
The loss was crucial in La Salle's bid to enter the Final Four.