Green Spikers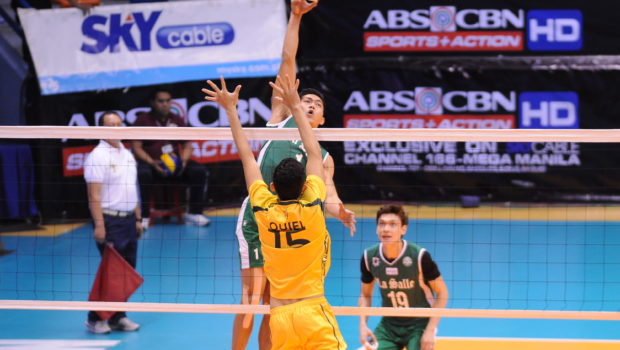 Published on February 28th, 2016 | by Denise So
0
Green Spikers succumb to the FEU Tamaraws in a four-set defeat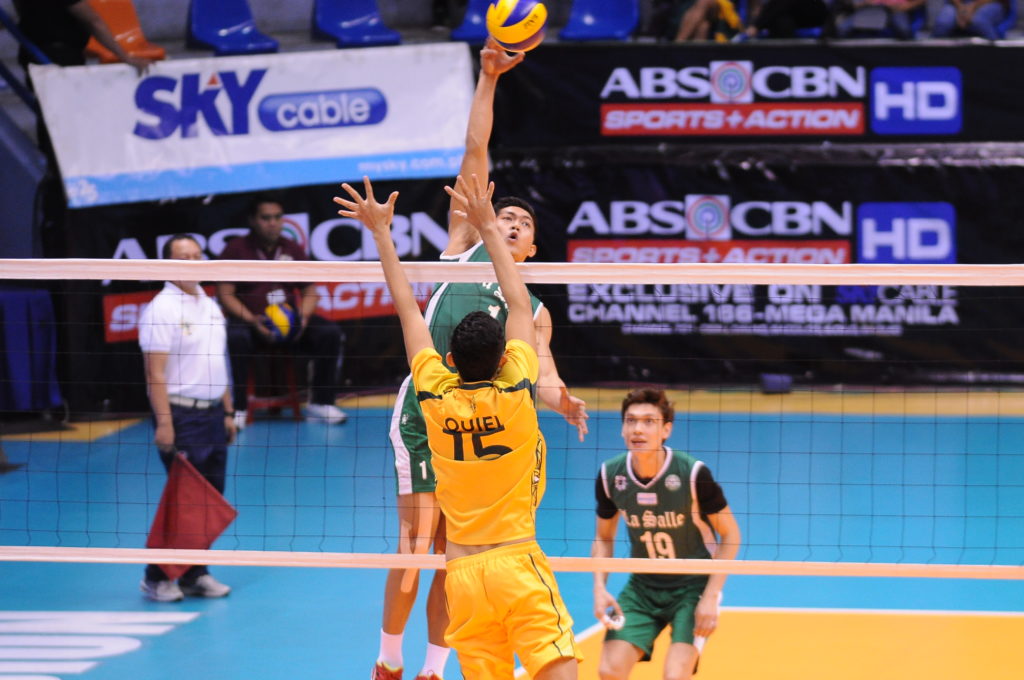 It has been a challenging season for the Green Spikers so far. After winning their first game, the boys from Taft seemed to have loss their footing and plunged deep in the standings. Today, the boys in green took another slip as they lost to the FEU Tamaraws in a four-set defeat.
From the first serve, La Salle looked eager to bring home the gold. However, the FEU Tamaraws seemed to have the same goal in mind. Both teams went head-to-head in the first few minutes of the game as Captain, Raymark Woo and Mark Fray took turns in scoring for the team. The Taft-based squad started pulling away after Woo showed prowess in cross-court hits and powerful attacks. La Salle drew first blood 25-22.
Intensity was evident in the second frame for the Green and White as they continued needling through FEU's defense. Unfortunately, FEU matched their energy and brought their team within close range, eventually taking the second set 20-25.
Miscommunication became a factor in the third set as La Salle committed several errors in the first few minutes. Seeing this as an opportunity, the Tamaraws showered La Salle with powerful spikes and merciless rallies that DLSU failed to capitalize on. The Green Spikers succumbed to the Tamaraws in the third set, 23-25.
The Green Spikers entered the fourth canto with a hope to extend the game. They showed heart in their attacks and provided good defense as well. Long rallies became a trend in the fourth quarter as both teams refused to give up. Rj Onia led the team in outsmarting the Tamaraws with different attacks, keeping FEU on their toes. But suddenly, within a blink of an eye, FEU went on a run, rendering La Salle unable to stop their momentum.
Despite the current standing of the Green Spikers, there's still an eternity of volleyball to play in this 78th season of the UAAP. After all, it is only the first round. No pain, no gain. The Green Spikers will look to turn the tables starting this Wednesday against the University of Santo Tomas at 8 am in the Filoil Arena.