Green Spikers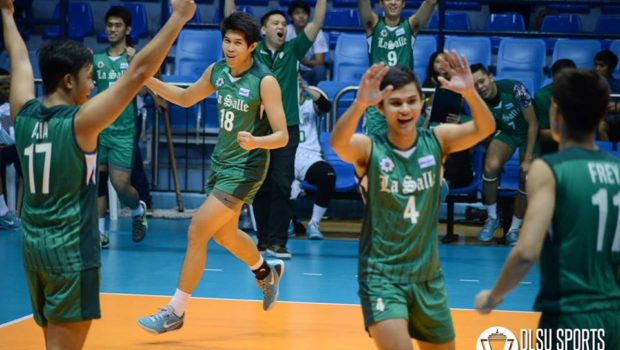 Published on February 4th, 2015 | by JC Gonzales
0
Green Spikers surprises NU for third victory via sweep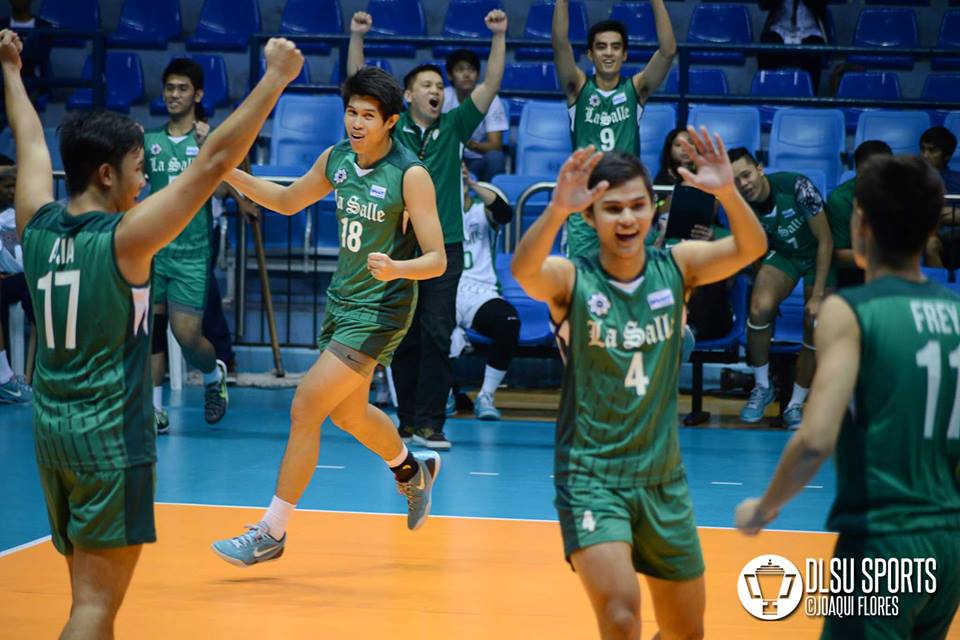 The DLSU Green Spikers notched their first victory of the Men's Volleyball tournament via a straight-set finish over the defending champions National University Bulldogs in the ongoing UAAP 77 Season.
Looking back in their first meeting last Nov. 11 of last year, NU managed to sweep the Taft-based squad as Bulldogs' Fauzi Ismail and Rueben Inaudito dictated the pace in the smothering of the Green Spikers.
This time around, the duo combined for a quiet 14-point production the Green Spikers anchored and hold tight to a one-sided affair to counter with their own sweep against NU.
The defending champions rushed to an early 16-12 run with the early errors haunting the Green Spikers. Slowly gathering momentum and constant improvement on the net defense, La Salle rallied with four straight points off a timeout and even take the lead with their blocking in full display.
Solid floor defense helped the Green-and-White with their reception as they managed to take the opening set up by two.
Gaining confidence, the Spikers built another five point margin in the second frame. Errors started to pile up for the Bulldogs that also served as a hindrance for their supposed comeback.
Looking for their first sweep of the season, the Green Spikers took the floor in the third set and installed an early lead anew to put the Bulldogs at bay. Despite three unanswered points put up by NU late, a timeout calmed La Salle en route to closing out the slumping defending champions.
Mike Frey and John Onia led the scoring for La Salle with 14 and 10 points respectively. The Green Spikers committed less errors, 19-27 which separated them from NU in terms of stats.
The win gave La Salle its third win out of 11 games and the remaining three games will determine their chances of improving in the standings. On the other hand, NU falls to 7-4 as have now lost four of their last five games of the tournament.
The Green Spikers next task is their Valentine's Day match against UST at the Filoil Arena.
The scores:
DLSU: Frey 14, Onia 10, Christensen 6, Dumago 6, Calderon 6, Calasin 5, Asia 2, Del Pilar 0, Dimayuga 0, Santos 0, Dizon(L) 0, Movido(L) 0
NU: Paglinawan 14, Torres 9, Inaudito 8, Ismail 6, Bagunas 4, Mangulabnan 2, Baysac 2, Tolentino 1, Dizon(L) 0