Green Spikers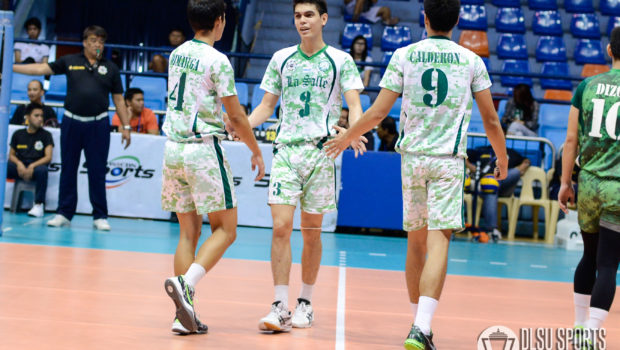 Published on December 19th, 2013 | by DLSU Sports
0
Green Spikers tuned out in five-set thriller against UST
The DLSU Green Spikers came up short in their comeback attempt as they suffered a tough 21-25, 18-25, 25-20, 25-17, 6-15 loss at the hand of the UST Growling Tigers last December 18 at the San Juan Arena.
Red Christensen topscored for La Salle with 24 points, including 20 attacks and 4 service aces while Raymark Woo added 16 points and 2 blocks.
For UST, top gun Mark Alfafara chipped in 32 points and 2 blocks while Carlo Pangan added 20 markers.
The Green Spikers now stand at 1-3 to end the year.
Slow start
The Green Spikers struggled against UST in the early going of the match.
The team's defense was a little bit shaky against a relentless UST attack which caused the team to dug deep trailing 0-2 in sets.
Climbing back
Staring at a 0-2 deficit, the team never gave up and eventually got themselves back in the game.
With the efforts of Christensen and Woo, the Green Spikers even things up and forced a do-or-die fifth set.
In the fifth set, fatigue and lack of focus prevented the Green Spikers in grabbing the win which led to their 6-15 finish.
The team now holds a 1-3 record to end the year.