Green Tennisters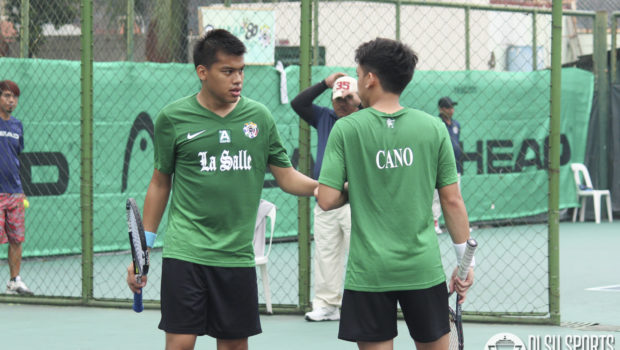 Published on February 10th, 2018 | by Gabriel Minamedez
0
Green Tennisters grind out a sweep over Fighting Maroons
The De La Salle University Green Tennisters bounced back from a rough match day against UST with a sweep versus the University of the Philippines Fighting Maroons on Saturday, February 10 at the Rizal Memorial Sports Complex Tennis Court.
DLSU's Kyle Parpan and LA Cañizares each gutted out wins in their singles matches, as both took three sets to give them the victory over UP's Joshua Cano and Joel Atienza, respectively.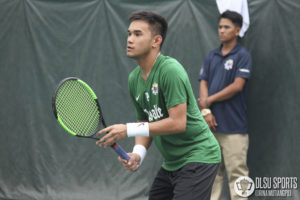 Parpan and Cano each grinded out tiring sets, but in the end, DLSU's team captain proved to be too much for UP, winning the third set 6-1. Cañizares completed the comeback against his opponent, ending the match with two consecutive sets of 6-2 scores.
Tennis singles star Bretto Orendain of the Green Tennister coasted past UP's Miko Ringia, as the latter dropped only two games  in total en route to a 2-set win.
The doubles also saw great success for the Green and White for the day's match.
DLSU's Jonah Cano and Qoqo Allian staved off a second set scare from the Fighting Maroon duo of Vincent Alanis and Auden Paduganan as the Green Tennisters finished off their opponents in the 3rd set, ending the match with scores of 6-4, 1-6, 6-1.
To cap off the sweep, La Salle's Rap Teng and Hans Asistio bested UP's Carlos Austria and Kyle Joseph in a one-sided match, winning the match with scores of 6-4, 6-2.
The Green Tennisters look to carry the momentum to the last game of Season 80 eliminations round when they take on University of the East on February 18, 8am at the same venue.