Green Tennisters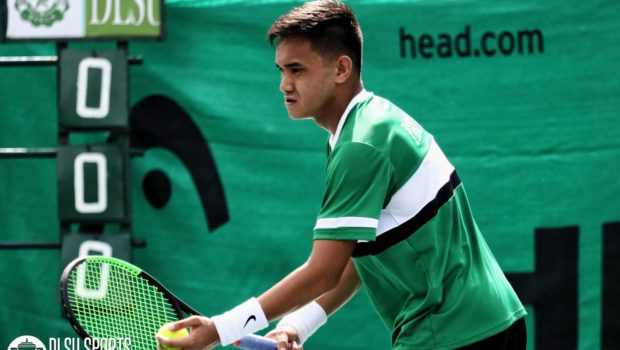 Published on March 4th, 2018 | by Gabriel Minamedez
0
Green Tennisters triumph over UST in dramatic season finale
The De La Salle University Green Tennisters finished Season 80 on a high note after a dramatic 3-2 win over University of Santo Tomas on Sunday at the Rizal Memorial Tennis Court.
The men in green did not let the sweltering heat get to them, as all were laser-focused and determined to bag another win for La Salle.

LA Cañizares began the series of matches with a three-set classic over UST's Lopez. Cañizares ended up the victor in three sets, 6-2, 5-7, 6-1.

Adding to the win was Parpan, who championed over UST's Mosqueda, 4-7, 6-3, 6-0.

UST, however, clawed their way back to give the Tigers a fighting chance.

The España-based squad triumphed in both doubles matches, at the expense of the duos of Teng-Asistio and Cano-Allian.

Ultimately, it was all up to Betto Orendain to win the day after dominating his opponent in straight sets. The Green Tennister delivered wins in both sets, 6-2, 6-3.

The win gave La Salle the third spot in the standings to end the season, clinching bronze for the Taft-based tennis team.

More importantly, the win gave graduating players LA Cañizares, Kyle Parpan, and Qoqo Allian a fitting finish to their great run representing the Green and White.

Animo Green Tennisters! Animo La Salle!