Athletics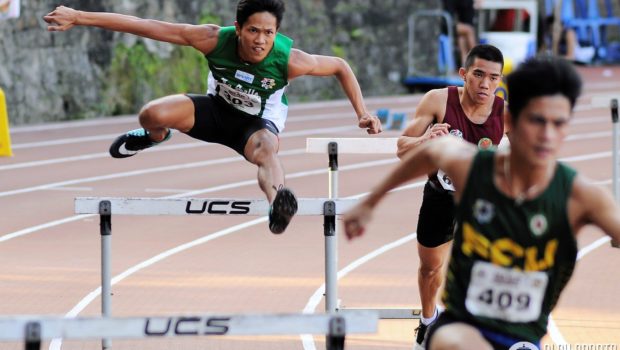 Published on November 15th, 2016 | by George Aladin
0
Green Tracksters finished strong at PATAFA 2016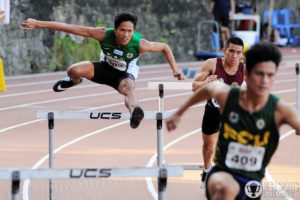 The De La Salle University (DLSU) Men's and Women's Track and Field team proved their tenacity at The Philippine Athletics Track and Field Association (PATAFA) tournament last November 5 at the PhilSports Complex in Pasig City.
The Green Tracksters won a total of 17 medals at the tournament giving them a competitive edge with the other UAAP participants.
The Tracksters' junior division also did a great job representing the Green and White by winning multiple medals. Mellisa Escoton led the charge by earning 3 gold medals for both 100 and 200m sprint event and at the 4×400 relay event. Angel Carino followed by having 2 gold medals for the relay and long Jump events.
Mary Anthony Diesto also raced her way to the top by placing 2nd at Junior's 400m hurdles. Together with Judy Ann Rendora, who finished 3rd at 100m hurdles event, the two won a total of 3 medals during the tournament.
At the thrower's event Jvee Patalud and Jewel Manaig won gold for their respective events. Patalud placed first at the Javelin event while Manaig won 2 for shot put and discuss throw events respectively. Angeli Din followed them by winning 3rd at the women's discuss throw event.
For the Men's division, John Rey Moreno, Erwin Parcon and Alvin Vergel won gold for their respective events. Jon Colonel (Juniors) and Roland Malate (Seniors) both finished 2nd for the 1600 walk-a-thon event.
"I felt relieved that I was able to execute and finish with the gold," said Vergel after his golden finish at the 110m hurdle sprinting event.
John Kenneth Nodos finished the tournament with 2 medals. A silver for 200m and a bronze medal for 100m sprint event, giving him consistency all through-out the tournament.
With these great results, the players feel that they are confident enough to enter the next UAAP Season stronger and faster than ever. This also sets as a mark for them as step closer to their goal of winning it all next season.
"Yes, this tournament truly proves that it is a step closer of us winning gold this coming UAAP season," said Manaig about the team's finish and performance last weekend. She then added, "It is also a chance for us to rise up our rankings and to bring home the overall championship back to Taft Avenue."
Now catch The Green Tracksters prepare for the upcoming UAAP Season as they try to win the overall championship and bring the crown back to Taft.