Lady Spikers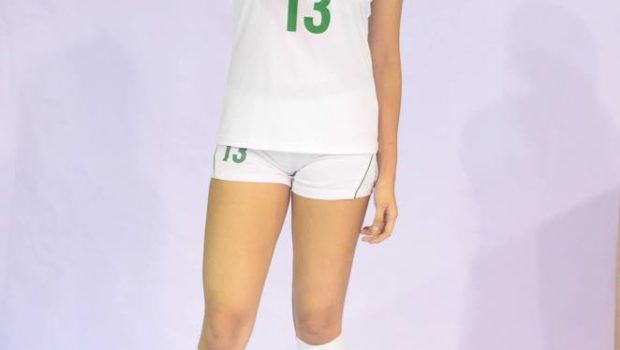 Published on February 1st, 2016 | by Trina Mae Yu
0
Gyra Barroga: A Legacy in the Making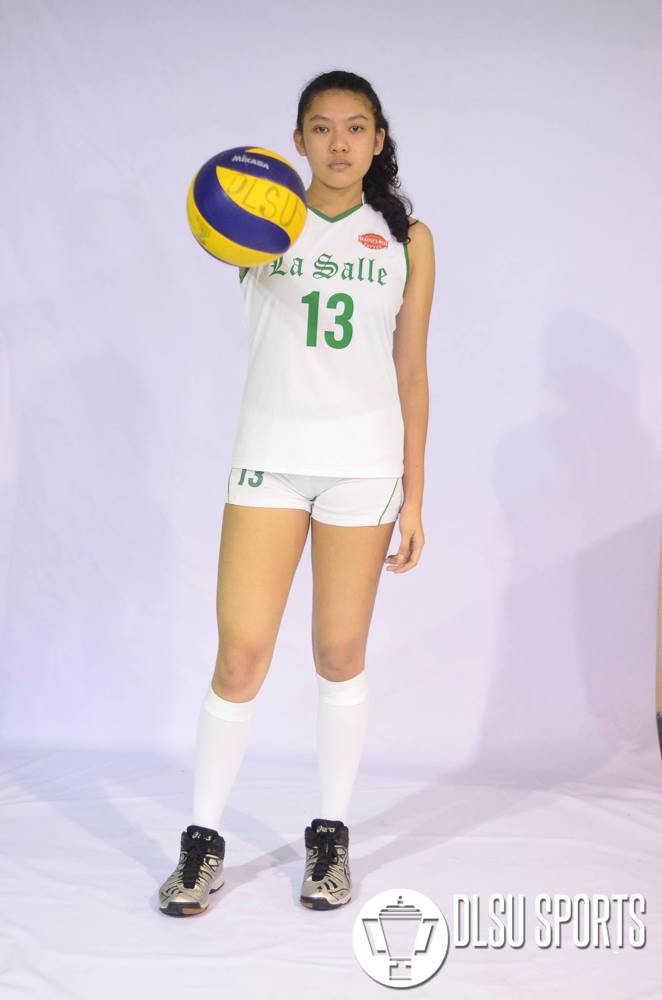 As the second half of the season is about to begin, one cannot deny that volleyball is one of the most awaited games in UAAP. In the team's preparation for the incoming series of battles they have to face in hopes of earning the title, it's out with the old, and in with the new. Out with dwelling on the past season's mistakes, and in with new players that have the same amount of energy and drive to succeed. One of these players would be Gyra Barroga.
Going Green
Gyra Barroga, a former Junior Tigress has decided to join the Taft squad. Standing at 5'8" tall, the opposite hitter admits that jumping from one team to another did not jeopardize her relationship with her former coach and team. "When I left UST, I had my high school coach's blessing and I also asked him properly na I'm gonna transfer for college. We had an emotional talk, discussed it with my parents and moved on in good terms." she shares.
When asked about her stay in DLSU, she said "It was more than what I expected."
"My teammates are so nice and I really feel like they're my sisters. I feel at home and everyone's so close to each other," she said. "It's a solid team and everyone understands your strengths and weaknesses. If you have this weakness, everyone is going to help you strengthen that weakness."
Settle in
Being put into a new environment has caused fears and doubts to surface. Nonetheless, she channeled her doubts into a more positive outlook that kept her going. "Being recruited in college, it's a new level of challenge that I must take on. Syempre may doubts but I have to overcome them. This mindset helped me be determined and maintain my focus on what I really want to achieve."
In terms of training, there are still some things that needed time for her to get used to "It's different kasi I need to change the habits that I got used to and further develop the skills that coach wants me to improve." she admits.
Silver Lining
When asked about the season's line-up, the volleyball rookie admits that she needs more time to adjust to her new environment and patiently wait for her right time. "I guess it isn't my time yet kaya I wasn't part of this season, but I feel positive about the strong line-up we have after enduring training with them as I am being groomed for the future. My dad taught me that I really have to start from the beginning and train harder not only during our team's training but also during my extra time. Being a part of the team is already a blessing but to contribute in the future is my goal."
Despite not making the cut, she deals with the situation with her head held high and armed with a motivation to do better. "I still have a lot of things to improve sa sarili ko and I have to find my confidence in how I play kasi alam ko na sometimes, there's hesitation na can I really do this? Which really pulls me down so I need to find my confidence in myself and trust lang sa sarili because nobody's gonna trust you if you don't trust yourself."
Gyra also sees this not as a setback, but more of an opportunity. "As a rookie naman and first year sa college team, it's different from high school. So this year I'll make it my adjustment period and I guess I still have a lot of things to do na I'm gonna harvest in the future," she said. "I still have a lot to learn from my coaches and a lot of suggestions to accept from my teammates kasi I still have a lot of things to improve."
High Hopes
The rookie player has already set long term goals for herself as early as now. "I want to be emotionally stable and physically stronger." she shares. "Goal ko next year is to be really far from what I am right now na I know I've improved na talaga."
With her constant want to improve and the determination she puts in every training, Gyra Barroga is definitely one of the players to watch out for. It wouldn't come as a surprise when the young hopeful makes a name for her own in the near future.