Lady Spikers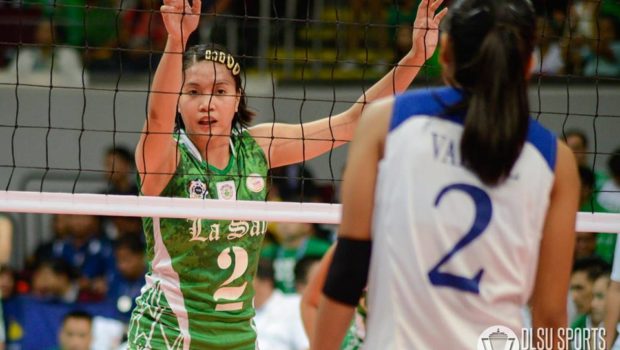 Published on March 14th, 2014 | by JC Gonzales
0
History on the line: Lady Spikers and Lady Eagles Collide For One Final Showdown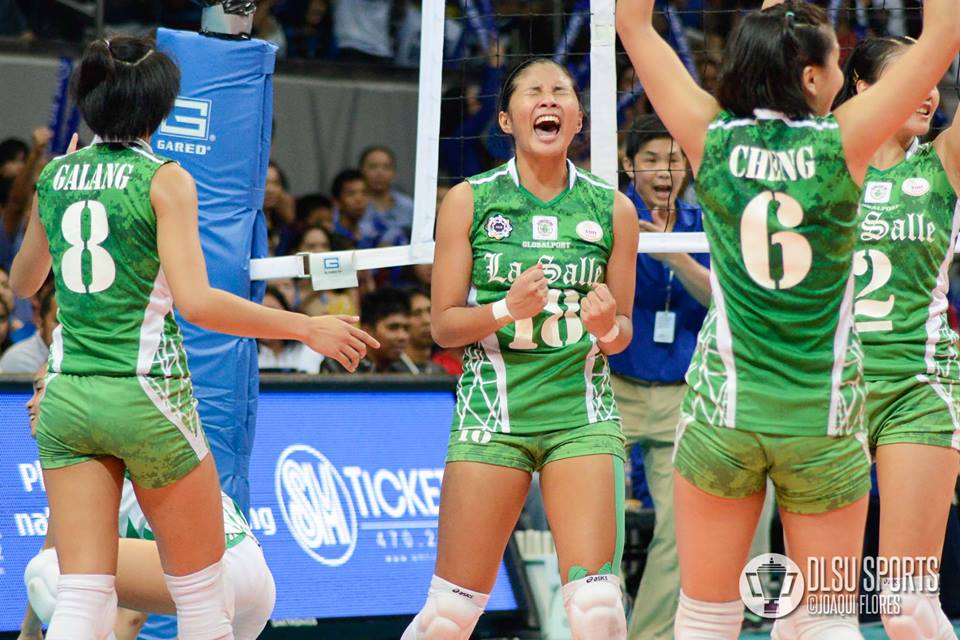 First ever four-peat? Or first ever championship? It all boils down to this.
Leading 15-14 in the fifth set and a point away from another elusive title, the DLSU Lady Spikers were stunned after a series of succeeding plays as the ADMU Lady Eagles were able to escape with a win in a highly-contested match that extends the series to a rubber match game 4.
In what seemed to be a perfect and dramatic finish to cement a 4-peat championship run with the Green-and-White squad down two sets to none, making an impressive comeback, and even lead the majority of the final set, La Salle lost the final point via a controversial double-touch call by the umpire that shocked DLSU.
"Mali talaga yun eh (last call), kahit ano pang sabihin. Di pumabor satin, breaks of the game pa" said Coach Ramil de Jesus regarding the questionable last decision of the umpire that leads to a sudden death Saturday match.
As the cliché to winner-take-all matches goes, this game will be decided on who wants it more. Stats do not matter to some as it becomes a test of character to both squads. Ateneo has definitely shown that they can keep up with the defending champs and push the Lady Spikers to the limit.
The Lady Spikers started on fire as the team was clicking from the first part of the opening set. However poor reception and unforced errors hurt La Salle as they could not stop the late-set juggernaut of the Lady Eagles as Ateneo grabs the first set.
In the second set, the Lady Spikers were also enjoying a 9-5 separation against their Katipunan-based counterparts only to lose the set on a full momentum shift that started from a 7-1 blast by the Lady Eagles.
For coach Ramil and the Lady Spikers, they cannot afford another slow start to this pivotal match as they look to bounce back in a big way to finally hold that season 76 title. "Sabi ko sa kanila, durugin niyo na agad kung kaya. Wag na ninyong patagalin (on game 4)" stressed de Jesus as he seeks the first ever 4-peat championship in the women's volleyball tournament.
Scoring wise, La Salle and Ateneo have been led by their main offensive weapons Ara Galang and Alyssa Valdez, respectively. These two have been going all out the entire series to spearhead the scoring for their teams. As for the graduating and unquestioned emotional leader Aby Maraño, this match will be her last one as she looks to close it out and lead the Lady Spikers to another championship for the last time in her volleyball career.
The most awaited final match of not just the final series but for the entire Season 76 of the UAAP will be held at 3:30pm at the Mall of Asia Arena.