Football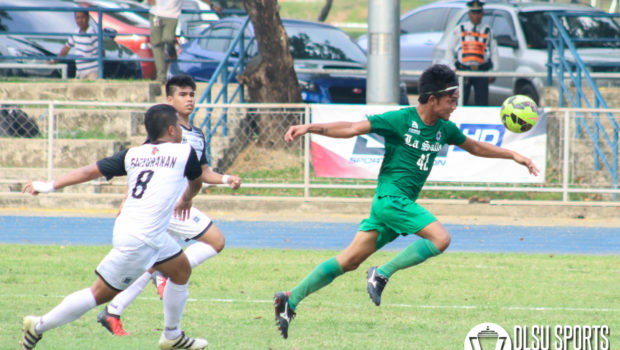 Published on April 21st, 2017 | by Karl Dela Cruz
0
Humble ending: Green Booters cap off season with stalemate against UST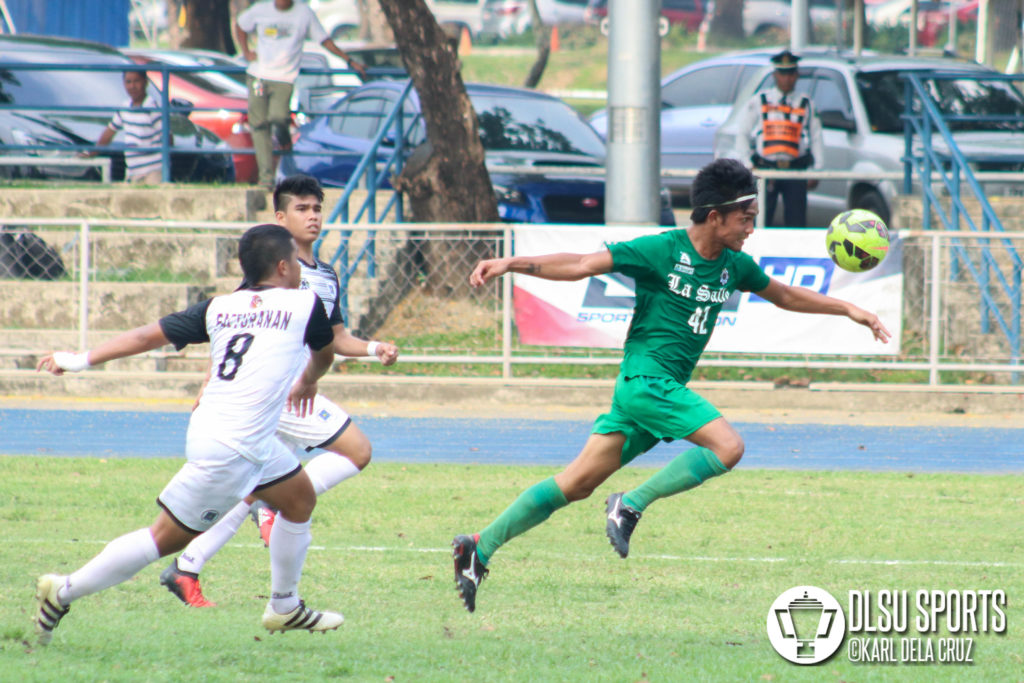 Nothing to gain and nothing to lose, the DLSU Green Booters weren't able to muster up a goal to finish their season with a scoreless draw against the UST Golden Booters for the UAAP 79 Men's Football tournament, April 20 at the Moro Lorenzo Football Field.
The first half saw both teams scrambling on the field to get a good offensive grip on ball possession. The defensive line of the Taft-based squad proved to be rock-solid as defenders Nicko Villacin and Noel Brago assisted goalie Kirby Almonte to neutralize UST's attempts. The Green Booters were also able to surge with offense but couldn't convert as errors piled up on the La Salle side to give UST breathing room for the Taft offense.
A yellow card was awarded to Villacin after a tackle on a UST player at the 45th minute.
It was the same story for both teams in the second half. DLSU Coach Hans Smit fielded in second stringers to keep the Green Booters at striking distance but they weren't able to connect and missed numerous chances for goals. Almonte continued to shine at the goal post salvaging attempts here and there to eventually name him the Man of the Match.
Coach Smit looks forward to the next season after a subpar performance from the Green Booters this year. "I'm glad this is over with, I'm gonna get rid of the bad apples, and you will see a different lineup hopefully next year," the veteran coach said.
The Green Booters close their campaign at 6th place with a 4-6-7 win-draw-loss record, making them miss the Final 4 after eight years.