Green Jins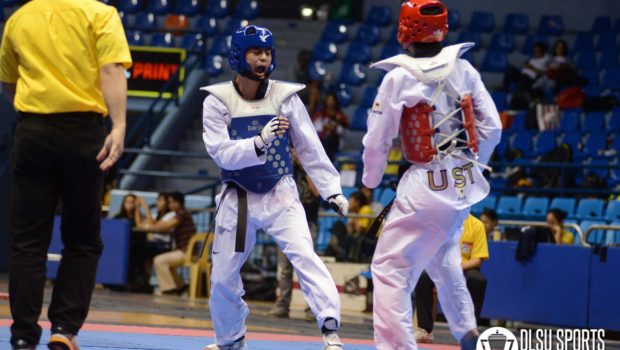 Published on October 12th, 2015 | by Naomi Imbang
0
UAAP Season 78 team preview: DLSU Green and Lady Jins
After the heartbreaking moments of UAAP Season 77, the DLSU Jins are now prepared to get back up for their new battles. Without any pressure or distractions in defending the title, they are set for a stellar comeback. As what they say, "They got their eyes on the prize".
Change to improve
Throughout the years, the team has always been one of the top seeds in the competition. Their determination and passion to win may still give them the edge this year but they need to step a little bit higher in the tourney especially against their rivals, UST and UP. Saying goodbye to veterans Kevin Sia, Leigh Nuguid, former DLSU Lady Jin Team Captain Alyssa Bonifacio and Coach Dax Morfe has left some missing pieces in the team. However, the new lineup is now more than ready to take on the challenge. According to DLSU Green Jin Team Captain Pogs Jazmines, "We are getting ready for this season, inayos na namin 'yung mga mistakes namin from last year and may mga nabago na rin."
Indeed a lot of things have changed for the DLSU Jins, one of which is their new assistant coach, Japoy Lizardo. Although they have just trained with him for a couple of meetings, Jazmines is confident that he will bring modern techniques and innovative defenses to help them in their games. Other than that, Coach Roberto Cruz modified their practices as well, including gym trainings. Asked to give a message to the Green Jins, Jazmines claimed that he is confident this year will be different for the team. "Continue to grow as an individual pero sama-sama pa rin tayo dito, and never forget to always pray to God." Jazmines said.
Returning to Glory
As for their female counterparts, DLSU Lady Jin Team Captain Paola Amon is convinced that their lineup is ready to redeem themselves this year from last season's bridesmaid finish. Starting off with a good reputation in off season competitions, they are a team to beat. An addition to the team, rookie Shannelle Romuar, is also expected to execute fierce attacks inside the mats. Although their faces seem fresh, they are sure to surprise us with their exceptional kicks and competitive spirits. Amon expressed satisfaction with her team's performance over the past months. She knows that they are more than ready to start the battle. She further shares a message to the team, "Continue kung anong meron tayo ngayon, and always remember that one goal, which is to be the champion."
There's still a ways to go for the team, but things are finally looking up again in Taft Avenue. Will DLSU Jins take back their crowns in the mats? Be there and support as they fight in this year's UAAP Taekwondo Competition. Day one of the UAAP Season 78 Taekwondo tournament begins tomorrow, October 13, 8am at the Blue Eagle Gym.