Basketball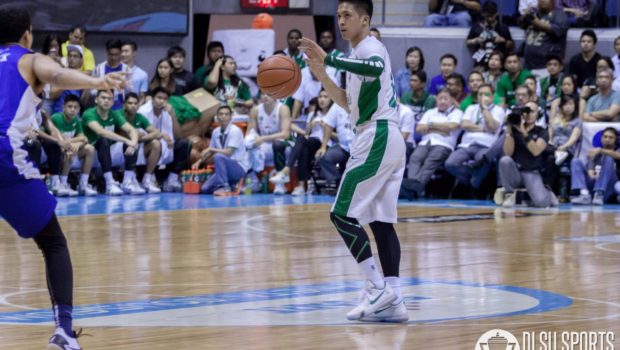 Published on April 19th, 2016 | by Vic Sebastian
0
Kobe Bryant: From An Archer's Perspective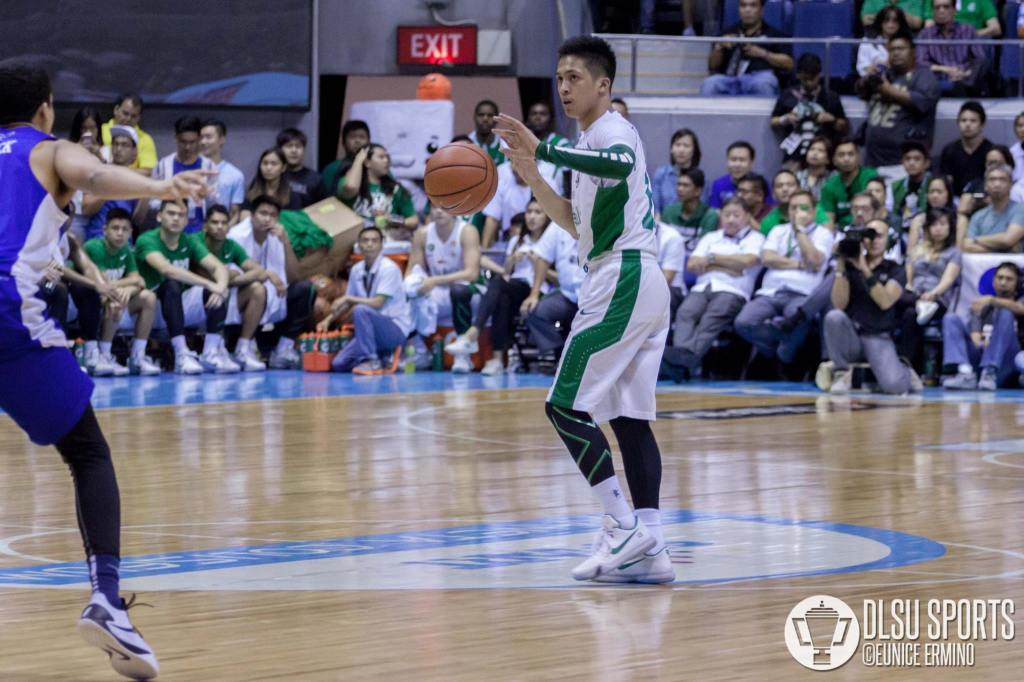 It's almost time for one of the greatest to ever lace them up, hang his sneaks. After 20 years of passion, hard work and dedication, Kobe Bryant has decided to walk away from the game. It's the end of one of the most legendary careers in NBA History.  His signature post-move turnaround jumper, acrobatic finishes to the rim, crazy game-winning shots are now a classic.
Coming off their UAAP 78 campaigns, here are the thoughts of DLSU ballers about the great Kobe Bryant:
Andrei Caracut, Green Archer
DLSU Sports: How did Kobe Bryant influence your game?
Andrei Caracut: Actually di ako fan ni Kobe, pero yung moves talaga niya sobrang effective sa basketball. Dahil nga effective, as a player, gagayahin mo siya kahit di mo siya idol.
DLSU Sports: Favorite pair of Kobe's?
AC: Pinakagusto ko sa lahat yung Kobe 4 at 9.
DLSU Sports: Talk about Kobe's personality, do you see a little bit of Kobe in you?
AC: Yung pagiging competitive ni Kobe. Parang yung first year ko sa college, pressure pero yung experience ko nadagdagan. Mas competitive, so siguro mas magdo-dominate ako this year.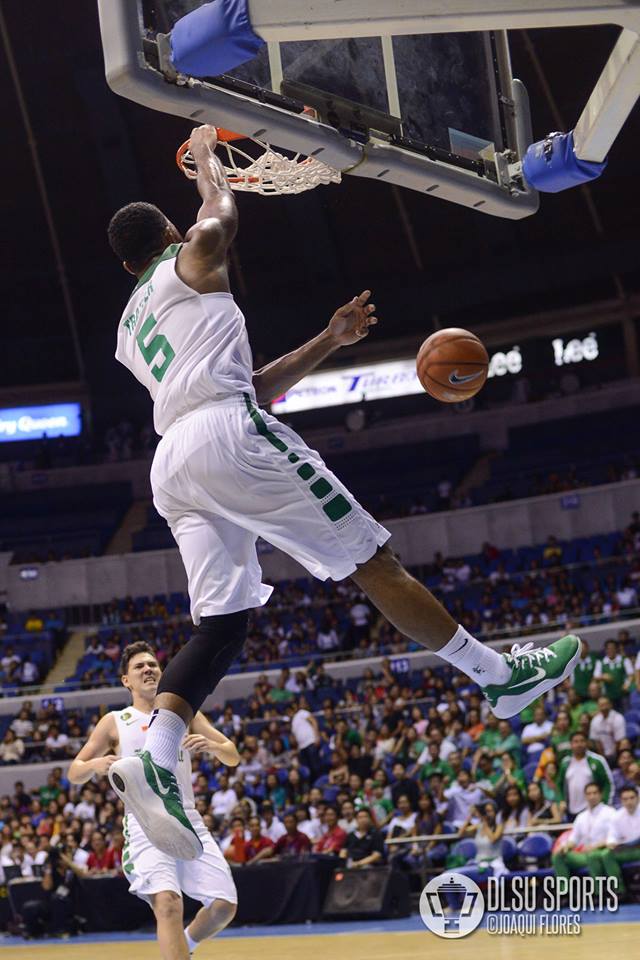 Abu Tratter, Green Archer
DLSU Sports: When did you become a Kobe fan?
Abu Tratter: I'm a fan since the beginning. My whole family's a Kobe fan so if he was to move to another team, we'll support it. He's the reason why I love the Lakers. I'm from the west side, from California, so everything is Kobe out there. He definitely changed my life because he's the reason I became a fan of basketball.
DLSU Sports: How do you feel about Kobe's retirement?
AT: I feel sad. I also don't get to watch any of his games. Hopefully he comes back to the Philippines one time.
DLSU Sports: What's gonna happen during his last game?
AT: I expect him to get 82 points. No doubt.
DLSU Sports: Favorite Kobe moment?
AT: His championships with Shaq. It was memorable because I was still young and that dynamic duo was crazy.
DLSU Sports: Favorite pair of Kobe's?
AT: When the [Kobe] Six's came out, those were nice. But for me, it has to be the [Nike Zoom] Hyperdunks. He trademarked that.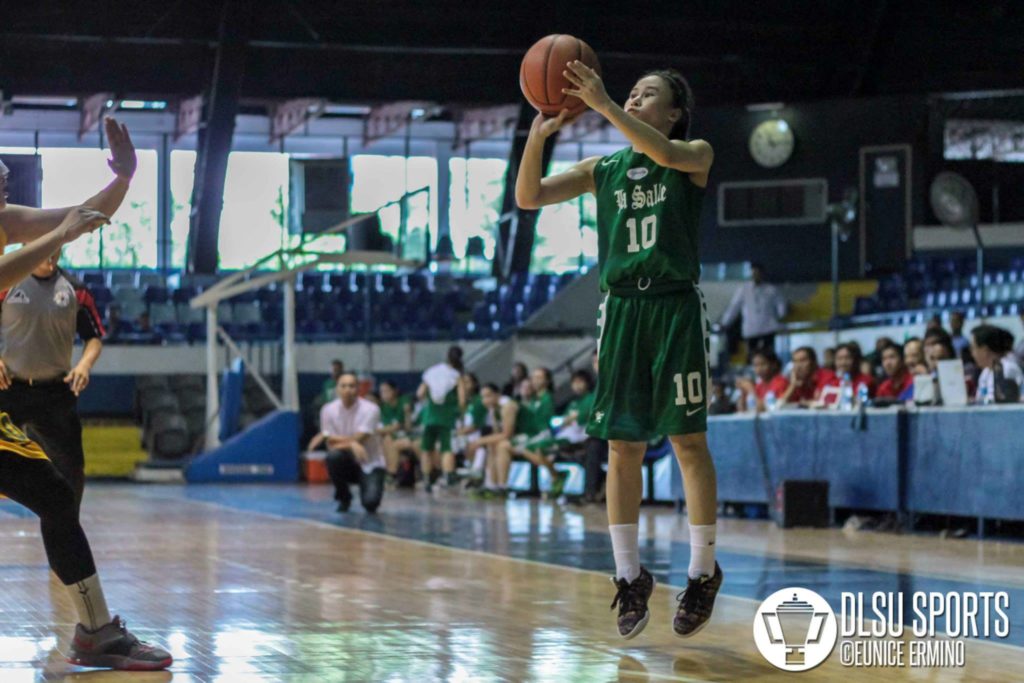 Trisha Piatos, Former Lady Archer
DLSU Sports: How did Kobe influence your game?
Trisha Piatos: I think Kobe's work ethic really made a big impact on me kasi it showed the value of hard work that no matter how good you are, if you don't put in the work, then you won't be able to maximize the talent that you have. As per my favorite Kobe quote: "It's tough but I love the game. It doesn't matter what you have to go through. When you're willing to go through a very tedious process for something, meaning that's when you know you really, really love it. I don't mind it."
DLSU Sports: Favorite Kobe moment?
TP: Lahat ng game winning shots niya na sunod sunod nung 2009. Against the Heat, Bucks, Kings. Grabe.
DLSU Sports: What, for you, is Mamba Mentality?
TP: Mamba Mentality is a type of mentality wherein you take on every challenge not as a challenge, but an opportunity to show what you're made of. It's like being relentless. No matter how hard the situation is, no matter how much of a long shot it is, you always have to believe and trust yourself that you can make it and you will find a way to make it.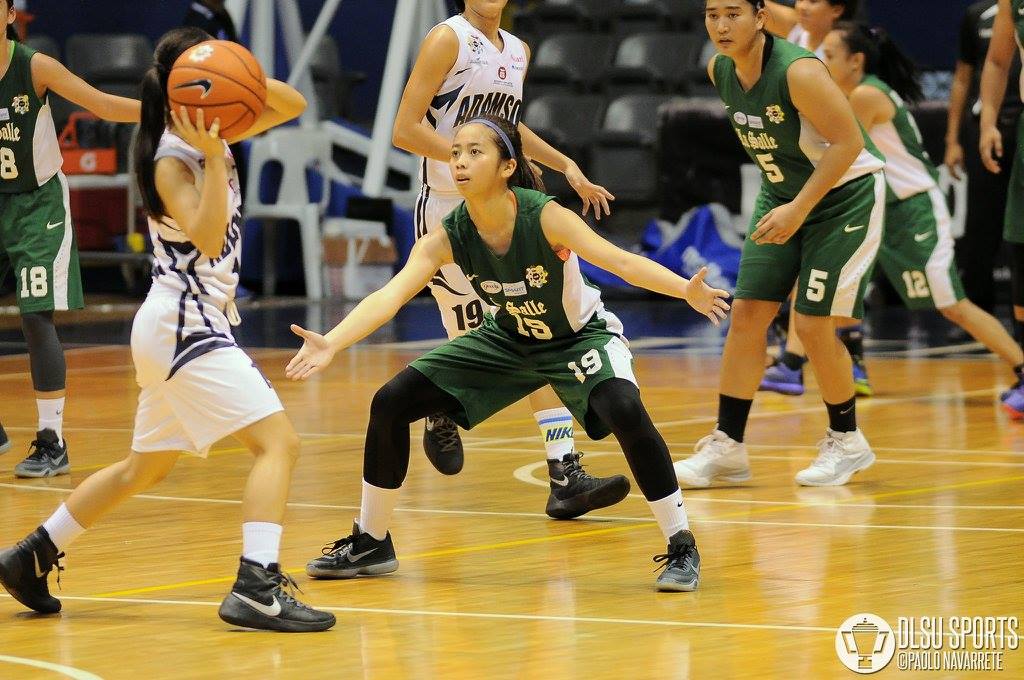 Camille Claro, Lady Archer
DLSU Sports: How did Kobe influence your game?
Camille Claro: He's one of the players that I admire. When I first saw him play, I saw Michael Jordan in him right away. Their moves and their winning attitude were the same. I try to imitate that in my game.
DLSU Sports: Favorite Kobe moment?
CC: 81 points against the Raptors. He was hitting on all cylinders, in other words, unstoppable.
DLSU Sports: Favorite pair of Kobe's?
CC: Kobe 9 "Beethoven" colorway.
Aldin Ayo, Head Coach, Green Archers
DLSU Sports: Thoughts on the career of Kobe Bryant as it comes to a close?
Aldin Ayo: Una kasi idol ko si Michael Jordan, then after comes Kobe. Sakin kasi parang continuation siya ni Michael Jordan. There will never be another Kobe.
DLSU Sports: Favorite Kobe moment?
AA: Yung back-to-back championships (2009, 2010) yung talagang tumatak sakin.
DLSU Sports: What, for you, is Mamba Mentality?
AA: Mamba Mentality is competitiveness. That guy hates to lose, kahit physically di na kaya, injuries or problems off the court, everytime he hits the floor, he plays. That's how I want my guys to play.
Jeron Teng, Green Archer
DLSU Sports: How did Kobe influence your game?
Jeron Teng: Growing up siya yung na-idolize ko, he really inspired me. Just by watching him, you'll learn a lot. Mental toughness, work ethic. He's really an icon.
DLSU Sports: Favorite Kobe moment?
JT: Yung championship seasons niya lalo na nung wala si Shaq kasi sinasabi nila na sidekick lang daw siya. Even without Shaq, he proved himself. He showed everybody that he can lead his own team.
DLSU Sports: Favorite pair of Kobe's?
JT: Kobe 2 gamit ko nung Grade 7. Ang sarap gamitin.
DLSU Sports: How do you relate Kobe's last season and your last year in La Salle?
JT: It's my last year and before I leave La Salle, I hope for another championship. As much as possible, lahat gagawin ko na for us to win it.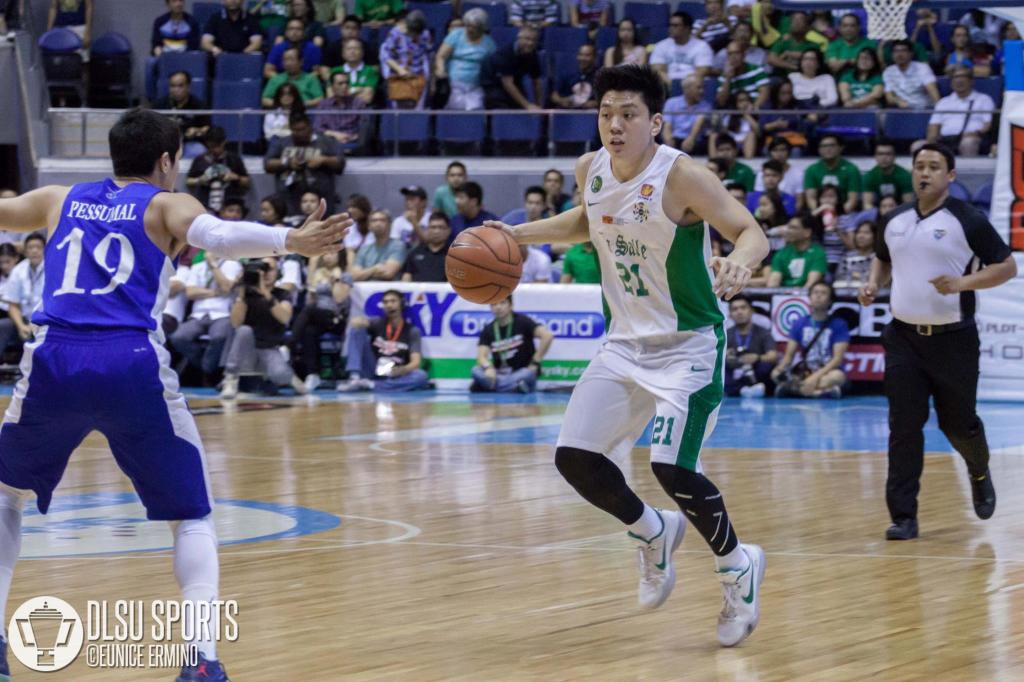 Influence
Influence is defined as the power to change or affect someone or something. Kobe Bryant left his mark on the court but his influence stretches far beyond that. From the American West side to the East side, to Europe, to Asia, and to the rest of the world, Kobe's influence is as powerful as it can get.
LaSallians cheer for their Archers. Ever thought about what drives the Archers? It's legends like Kobe that drive them to win it for DLSU. Kobe had ups and downs, the Archers also had ups and downs. As Jeron Teng said, "He [Kobe] showed everybody that he can lead his own team." And that is what Jeron wants to show everybody as well. He wants to show everyone that he can also lead the Green Archers to another championship run. No doubt, Kobe's influence runs deep in the Taft-based squad.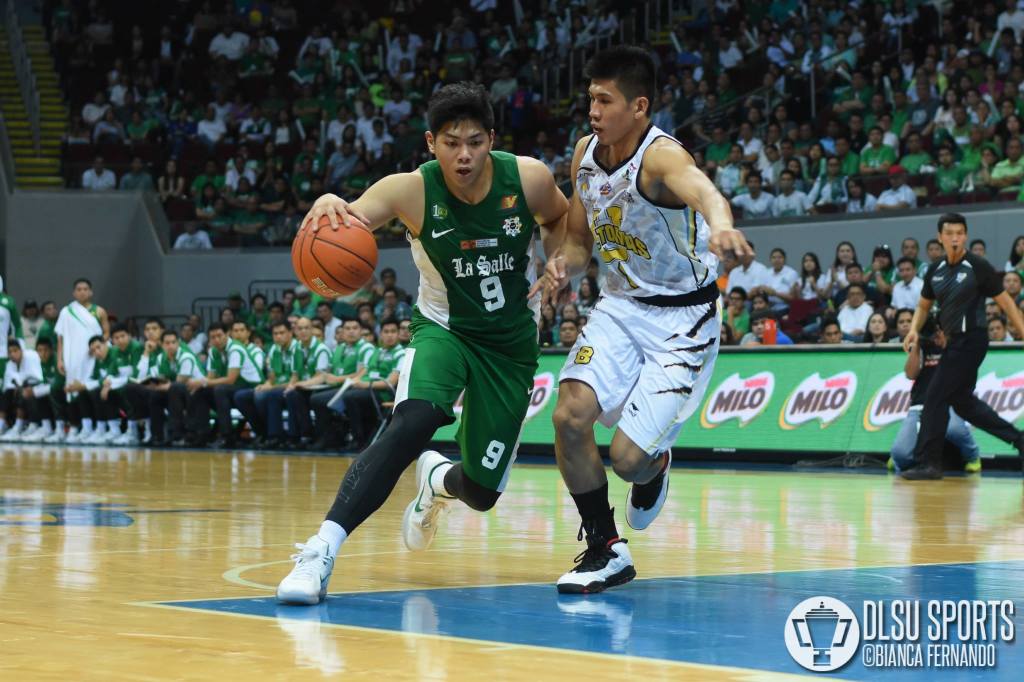 Work
Hard work beats talent when talent fails to work hard. Yes, it is a Kevin Durant quote. But that doesn't mean it doesn't apply to Kobe or to other players. Kobe's work ethic is documented to be one of the best in the NBA ever. Players like Jamal Crawford, Blake Griffin, and some coaches can back this up as they have shared their fair share of stories about Kobe's insane working habits.
The DLSU Green Archers practice at the 9th floor of the Enrique Razon Sports Complex. Their normal routine is to warm up and get some shots up, do some drills and practice plays, then play scrimmage. After scrimmage, they hit the gym for strength and conditioning. One night, Prince Rivero was at the 8th floor where the oval is. He was doing some core workouts alone after coming from practice. This happened before UAAP 78 started. And everyone saw how Prince improved himself. Now he is proven to be a crucial piece in the team. His points per game (PPG) increased from 4.6 PPG the previous year to 10.7 PPG the following season. He's definitely talented. But it was the work that he put in that made him what he is today.
Fairy Tale Ending
"I can't believe how fast 20 years went by. Man, this is crazy," Bryant said while addressing the fans in LA after the game.
It's over. Let that sink in. No more Kobe Bryant. As his days on the court are now past him, Kobe will always be remembered as a winner. Five championships, MVP, Finals MVPs, Scoring Titles, All-star Teams, Gold Medals, 81 points in a game, the list goes on and on. So much controversy, success and love for the game. So much comparisons to the greats like Michael Jordan and Magic Johnson. Different animal, same beast. He will always be remembered as someone who gave everything he had for the game that he loved. No more, no less. Eight more than 92, one hundred.
Unfortunately, Kobe's last season was a season to forget for Laker fans. Well, except for his farewell tour. From a LaSallian's perspective, the team includes vets that want to leave La Salle with a championship for their own farewell tour. Guys like Jeron Teng, Thomas Torres and Abu Tratter are playing in their fifth and final year. Just like Kobe, they have tasted the feeling of winning a championship. It may be back in 2013, but those who were part of that championship run remember it like it was just yesterday. Winning the championship will always be the ultimate goal. Kobe won multiple individual awards, but the ring will always be number one for him. Same goes for the Archers. The last UAAP MVP for La Salle was Don Allado back in 1999. Does it matter? Not really. The game of basketball will always be a team game. And it is meant to be played not for the name at the back, but for the name in front.
#ForKobe
#MambaOut
#ThankYouKobe
#GoLaSalle
Note: this article was written in collaboration with JC Gonzales, who interviewed the athletes.