Football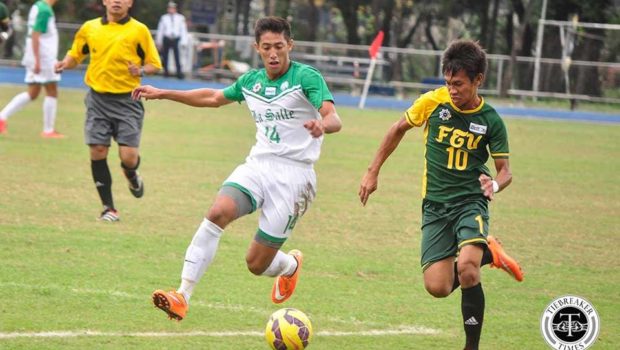 Published on December 8th, 2014 | by Tricia Cruz
0
La Salle football team halts FEU's winning streak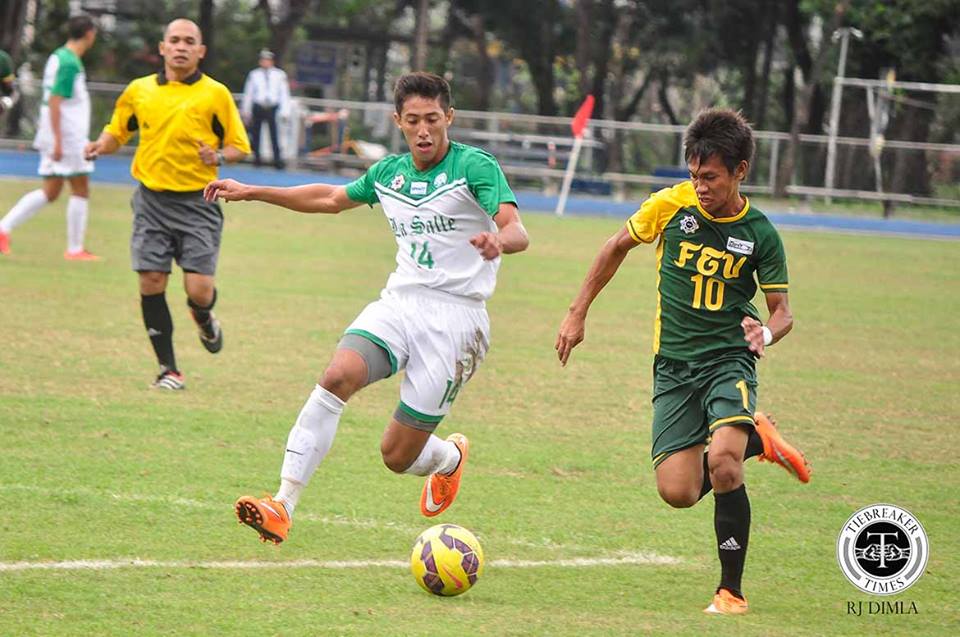 DLSU Football Team in action against the FEU Tamaraw Booters. (RJ Dimla/Tiebreaker Times)
The DLSU Men's Football team ended the winning streak of the FEU Tamaraw Booters with a draw, 1-1, yesterday at the Moro Lorenzo Football Field.

Earlier in the game, La Salle got a lot of chances to score but FEU's defense kept them at bay. Halfway through the first half, FEU drew first blood as Nicolas Ferrer broke the ice by scoring the first goal of the game. But then, the Taft-based squad recovered and was given a penalty kick successfully converted by Nathan Alquiros

In the second half, La Salle had a lot of opportunities to capture a goal but the hits are either too strong or too short.

With the victory, La Salle improved their record to 1-2-0 as they earned their second draw of the young UAAP season. Up next for the team will be UE this December 13, 6:00 pm, at the same venue.