Basketball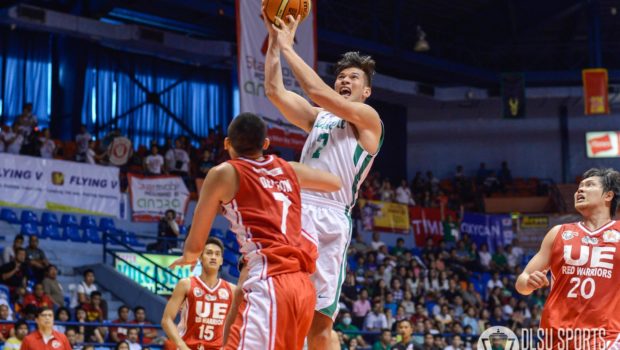 Published on April 27th, 2014 | by DLSU Sports
0
La Salle outmuscles UE in Filoil opener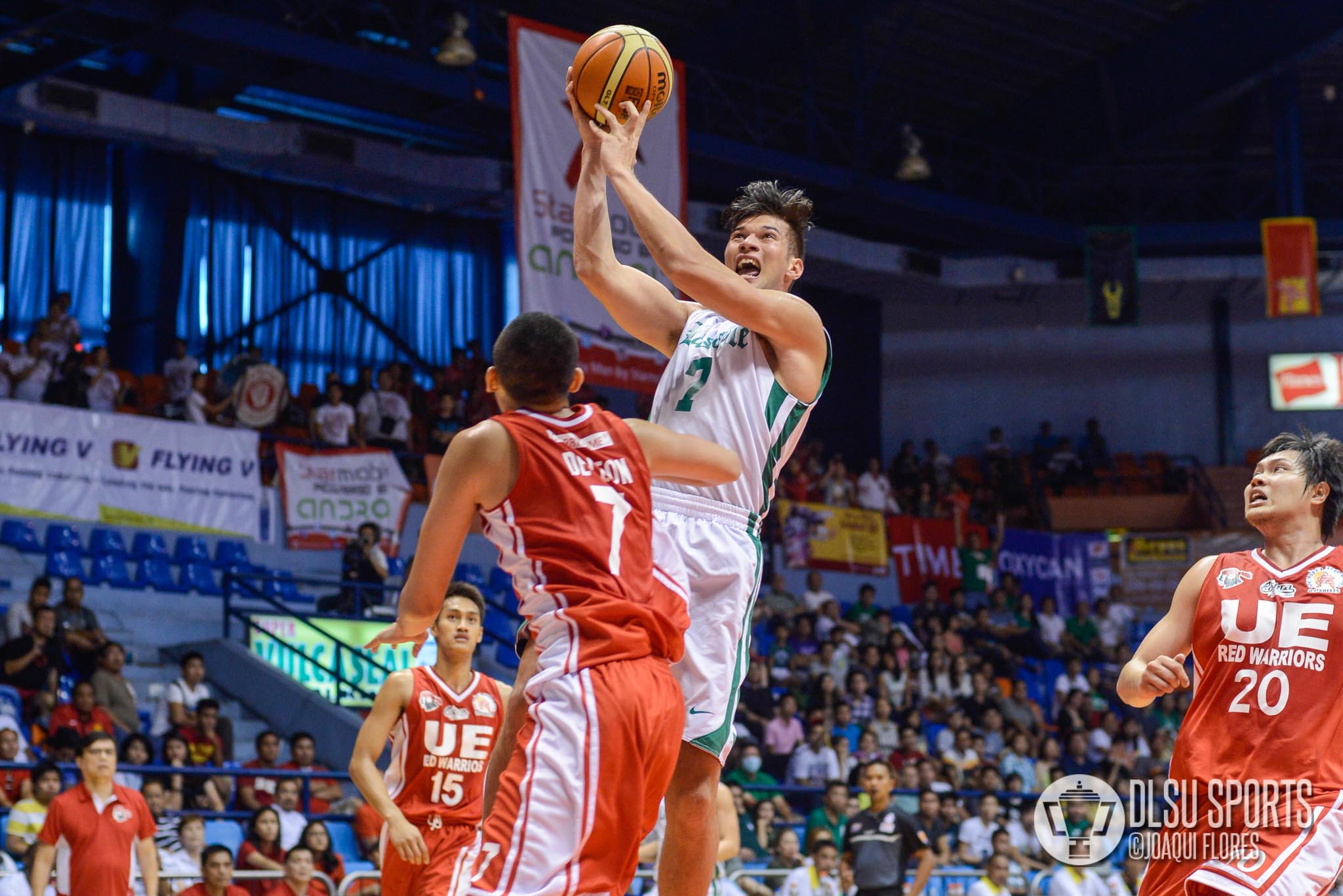 Fresh from a four-month break after winning two consecutive championships in last year's UAAP and PCCL tournaments, the Green Archers started the preseason on a high note after edging the UE Red Warriors, 69-62, last April 26 at the Filoil Flying V Arena
Arnold van Opstal led the Archer charge with 16 points, 6 rebounds and 2 assists while Thomas Torres added 12 points. In addition, Almond Vosotros chipped in 10 markers and grabbed 7 boards for the defending UAAP champions.
On the other hand, Roi Sumang led the Red Warriors with 15 points and 3 assists while newcomer Mustapha Arafat added 12 points and 7 rebounds.
"They are also the Filoil [preseason] defending champions so we are not taking them for granted since they have a new head coach [in Derrick Pumaren]," said La Salle head coach Juno Sauler after the game.
Led by newly appointed head coach Pumaren, UE went on a hot start to keep the Archers scoreless in the early minutes of regulation. However, Yutien Andrada's undergoal stab  helped the Archers get back into the game.
La Salle took the lead at the end of the first period, 20-10.
The Green Archers maintained their rhythm during the second period and kept the lead until halftime, 32 – 28.
Things got a little complicated in the third quarter when the Archers got saddled by foul trouble. With Roi Sumang's constant dribble penetration and Arafat's athleticism in full display, the Archers trailed 49-53 entering the final period.
However, the Green Archers responded through their steady play in the final canto. Matt Salem ignited the momentum for La Salle after cashing in a trifecta that enabled the team to slowly regain control of the game.
In the waning moments of the match, Vosotros found an open van Opstal underneath to seal the deal for La Salle. Vosotros would later ice the game with clutch free throws.
The scores:
DLSU (69) – Van Opstal 16, T. Torres 12, Vosotros 10, Teng 8, Salem 5, Andrada 4, Montalbo 4, Rivero 2, N. Torres 2, Tratter 2, Mustre 2, Dela Paz 2, Sargent 0.
UE (62) – Sumang 15, Arafat 12, Galanza 7, Olayon 7, Palma 6, Javier 5, Varilla 3, Alberto 3, Caparida 2, Charcos 2, Juma-os 0, De Leon 0, Hernandez 0.
Quarter scores: 20-10, 32-28, 49-53, 69-62.
Game photos may be viewed in our Facebook fan page album.
https://www.facebook.com/media/set/?set=a.489057431223015.1073741966.343223135806446&type=3