Basketball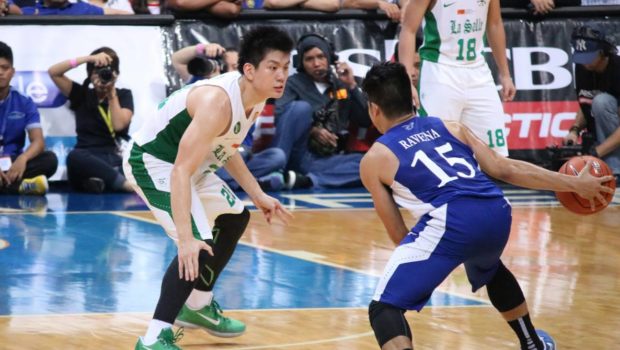 Published on October 4th, 2015 | by Khyte Mendoza
0
La Salle sneaks past Ateneo to close out first round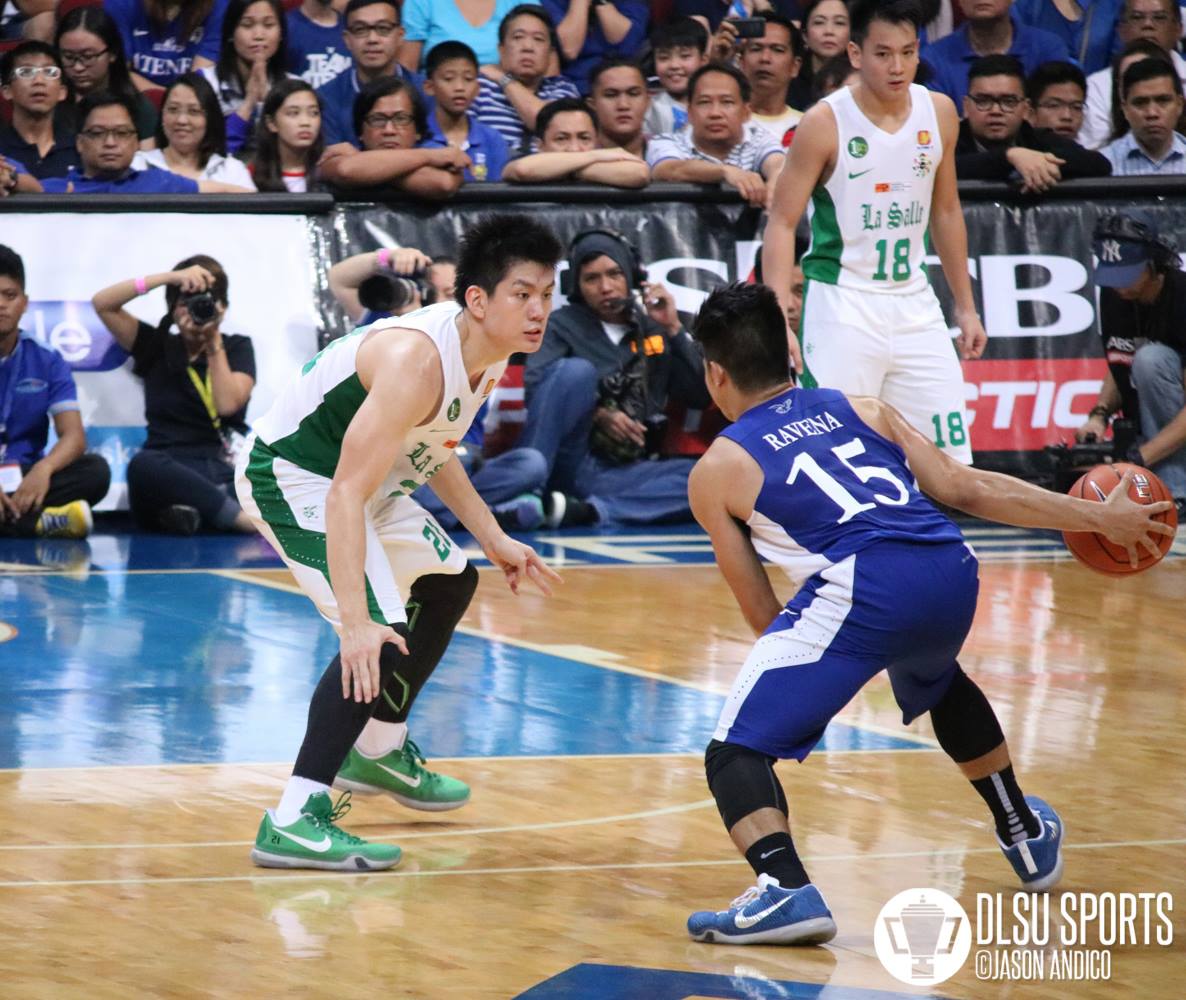 De La Salle University (DLSU) Green Archers overcame a 10-point deficit at halftime to boast a come-from-behind win against arch rival Ateneo de Manila University (ADMU) Blue Eagles ,80-76, in a nerve-wracking collision in the UAAP Season 78 Men's Basketball at the Mall of Asia Arena, Pasay City.
The Green Archers finished the first round on a winning note with Jeron Teng spearheading the attack for DLSU. He notched 18 points, including two crucial free throws to give La Salle a three-point cusion in the dying seconds of the match, then added six rebounds and nine assists.
Thomas Torres chipped in 15 markers, 6/6 from the line, and grabbed nine rebounds while hefty Jason Perkins swooshed 13 points, nine from deep. Prince Rivero hugged a double-double 10 points and 10 boards.
Gwyne Capacio gave Ateneo their biggest lead of the game as he scored a lay up, 31-16, early in the second quarter.
Perkins trimmed down the deficit to 10 for DLSU, burying a triple, 46-36, at the end of  the first half.
La Salle unleashed their resilience as Joshua Torralba, Torres and Perkins exploded pierced in triples after another to take the driver's seat, 49-48, with 6:11 remaining in the third frame.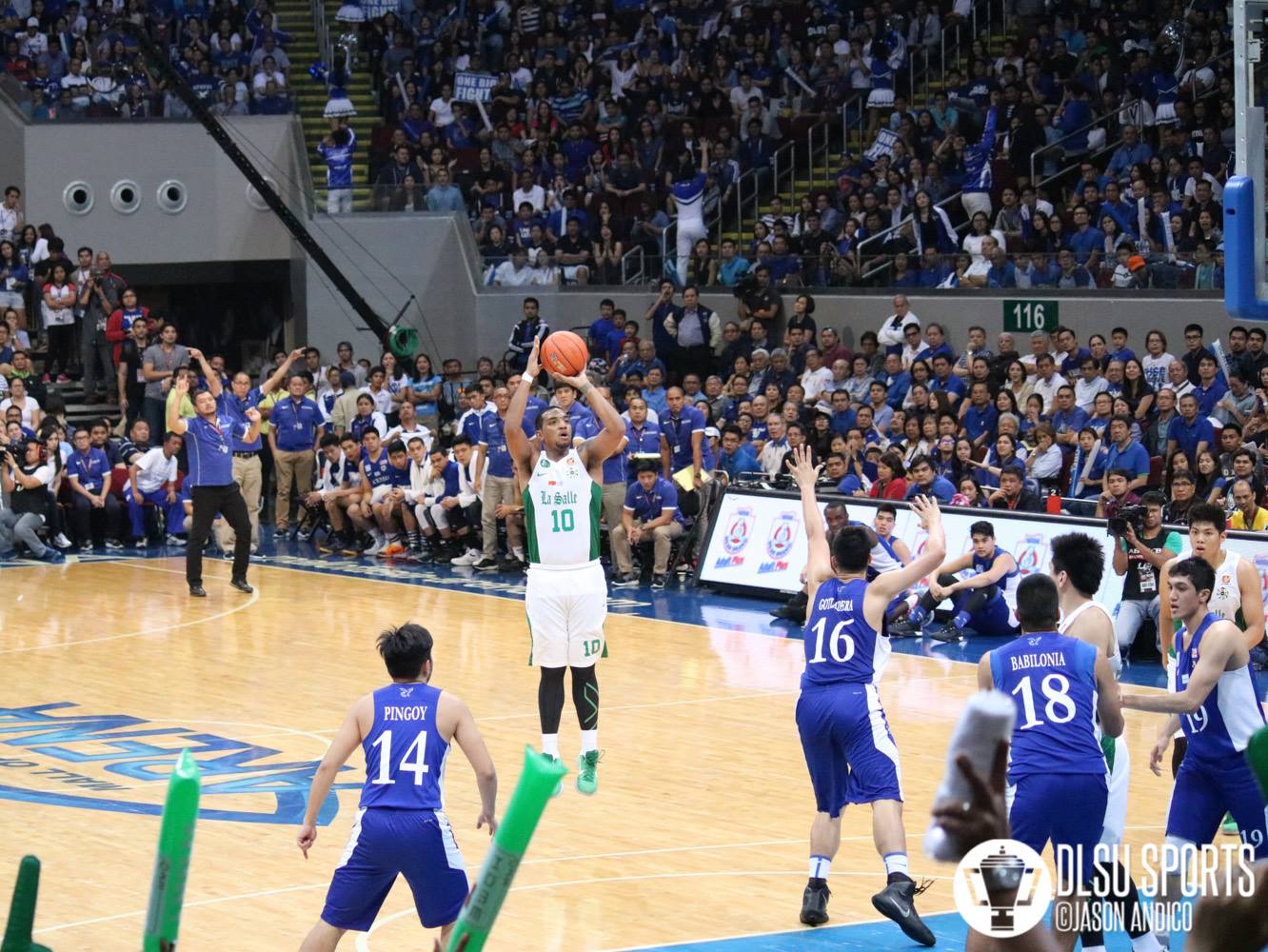 Kiefer Ravena weathered the storm for the Katipunan-based squad, drilling a fallaway to keep the Green Archers at bay, 69-65, midway through the final canto. The game became a seesaw battle as it went down the wire, it was tied at 74-all late in the contest.
However, Torralba once again found the touch just in time as he daggered a triple to gain the lead for the Green and White, 77-76, with 33 ticks remaining.
Teng sealed the victory, spilling the hope of Ateneo with his ice-cold 2/2 free throws, 79-76, 10.6 seconds left. Ateneo had a chance to tie the game but Kiefer Ravena failed to connect from rainbow country.
Ravena topscored for ADMU, posting 19 points, 5 rebounds and 5 assists but coach Juno Sauler's crew held off the explosive guard to just 39% percent from the field, he also was in foul trouble, committing three fouls in the third period. Chibueze Ikeh also hooked double figures in points and in rebounds with 13 apiece. Capacio contributed 10 markers for the Blue Eagles.
DLSU closed out the first round with a 4-3 record. They shot 72.57% from the field, and knocked down 60.72% of their free throws. The Taft-based squad bagged 46.0 rebounds per game but only made a dismal 21.64% from beyond the arc after seven games.