Basketball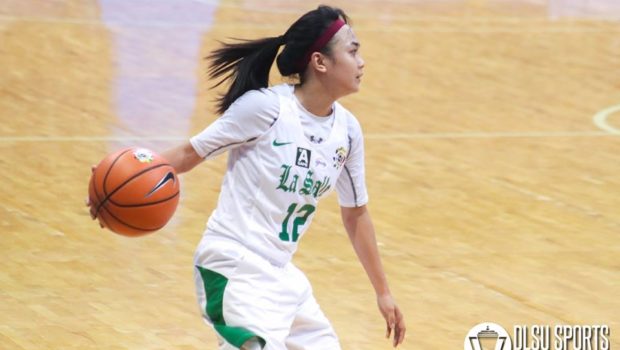 Published on September 30th, 2017 | by Khyte Mendoza
0
La Salle's late run falls short as Lady Archers bow to Tigresses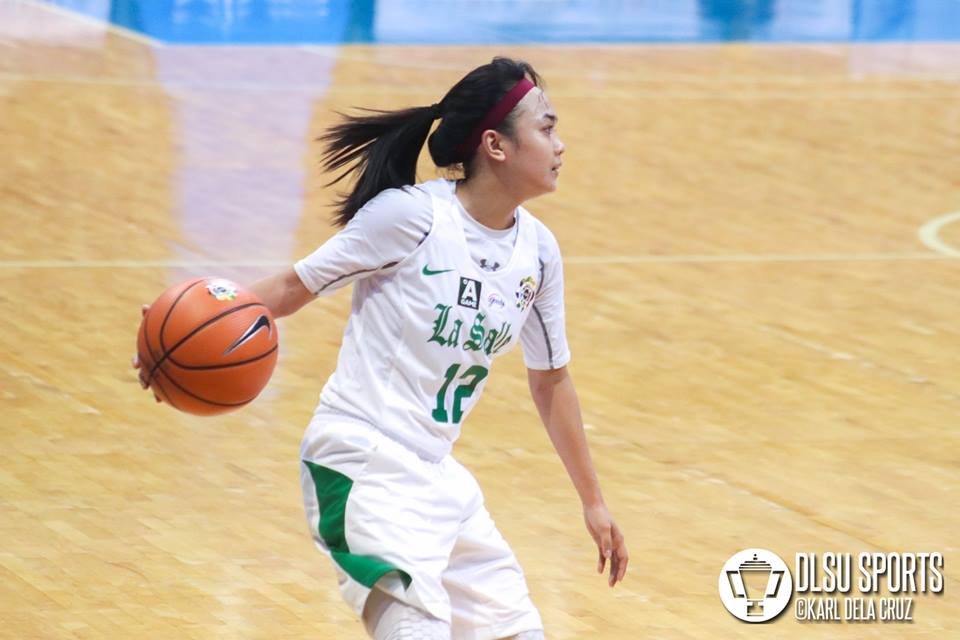 De La Salle University tried to rally back into the game but time was not just in their favor as the Lady Archers yielded to the University of Santo Tomas Growling Tigresses, 62-65, in the first round of the UAAP Season 80 Women's Basketball Tournament at the Smart Araneta Coliseum, Saturday.
Charmaine Torres led the scoring for the Taft-based squad with 17 points. Chay Vergara fired 11, while Joehanna Arciga flirted with a double-double as she added 12 markers and nine rebounds.
The small lineup of the Lady Archers paid the rice as they got out-rebounded, 40-54, that resulted in 12 second-chance points for the Tigresses.
La Salle started off aggressively in the opening period. Torres pushed the Green and White ahead by six, 9-3. The Espana-based crew was clawing their way back as they stayed within striking distance. DLSU held on to a 20-16 lead at the end of the first.
The second canto was nothing but a scoring drought in the early going for both teams. Torres and Castillo looked to help the Lady Archers pull away with the latter knocking down a triple to bring back the lead to six before a late basket from Lon Rivera that cut it back down to four, 31-27, at halftime.
The Tigresses fastened up the pace to start the second half. Ruby Tortillo completed a three-point play to finally take the lead for the UST, 32-31, with less than two minutes into the third quarter. Both teams, then, went into a chess but UST got to run as they left La Salle in the dust and turned things around, 65-52, heading into the final period.
UST kept the DLSU at bay. The Tigresses found ways to answer the Lady Archers with Anies trickling in a short stab that put the former ahead, 58-51. Marga Jimenez. La Salle blasted off a 7-2 run to cut the lead to two, but UST once again went back to the drawing board and leaned on their running game plus their offensive rebounding to bring the edge back to seven, 65-58, with only 1:25 left in the game. DLSU had multiple chances to pull off a miracle, however, a triple from Vergara was a little too late as time expired.
La Salle slid down to a 1-4 record. They will next face the arch-rivals Ateneo de Manila University Lady Eagles on Wednesday, October 4, 3pm at the Blue Eagle Gym.
Quarter scores: 16-20, 27-31, 52-45, 65-62
Box scores:
UST 65 – Angeles 13, Penaflor 11, Anies 10, Rivera 10, Gandalla 5, Tortillo 4, Capilit 2, Isanan 0, Aujero 0, Magat 0, Jerez 0.
DLSU 62 – Torres 17, Vergara 11, Arciga 10, Castillo 10, Paraiso 7, Jimenez 6, Figueroa 2, Nunez 1, Dagdagan 0, Del Campo 0.