Basketball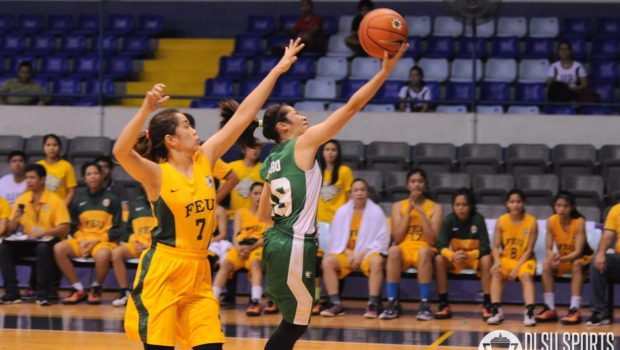 Published on October 25th, 2015 | by Denise So
0
Lady Archers beat Lady Tamaraws for 9th straight WWWWWWWWWin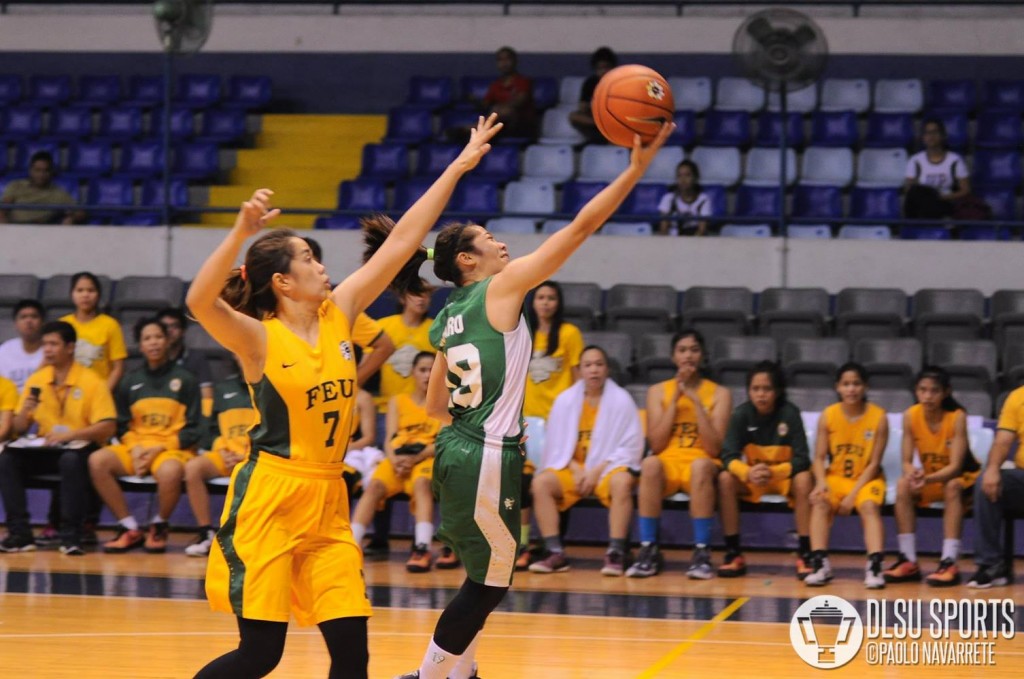 Another day, another page.
Ever since that opening day loss to the National University (NU) Lady Bulldogs, the Lady Archers have been crafting a thrilling tale of this 78th season, reeling off nine consecutive wins including today's 54-43 victory over the Far Eastern University (FEU) Lady Tamaraws..
From the opening bell, the Lady Tamaraws pressed hard against the Archers' defense. The Tamaraws did not allow any easy baskets for the Archers. However, the ink had hardly dried on the first few lines when La Salle was off to an 8-4 lead as Castillo and Roxas put up baskets for La Salle. FEU's Castro managed to keep their team from trailing too far behind as she scored shots from point-black range. The Archers managed to keep their composure as they ended the first canto with a two-point lead, 11-9.
Claro opened the second quarter with a layup followed by a mid-range shot. Castro countered with her signature under the basket move. However, a rainbow shot from Gonzales followed by a steal from Revillosa led to 5-0 run for the Archers. The Morayta-based squad attempted to rally but the Archers' full court press contained the Tamaraws from scoring. By the end of the second chapter, the Archers were leading by 10.
The third frame seemed to be the same ball game for both teams. The Tamaraws, continued to pressure the Archers' offense while the Taft-based squad challenged every possession of the Lady Tamaraws. The Tamaraws defense continued to limit the Archers to a low-scoring 6-point quarter while they scored 10. Fortunately, the Archers were a few lines ahead resulting in a seven-point lead at the end despite their limited scoring.
An exchange of baskets between both teams started the fourth chapter. Vela extended La Salle's lead after a shot from beyond the arc. Lady Tamaraw, Okunlola remained aggressive as she continuously drove to the basket in an attempt to cut the deficit. However, the Archers continued their offensive attacks leaving the Lady Tamaraws trailing behind, 54-42 at the end of the game.
Camille Claro led the Archers with 12 points and 5 assists, while Aracelie Abaca and Ana Castilo put up 10 and 9 points respectively. On the other hand, Precious Arrelado led the Lady Tamaraws with 12 points.
The only tragedy is that only a small band of their faithful followers are on hand to witness Lady Archer prose-and-poetry in motion. On November 8 at 11:00 am against the University of the Philippines (UP) Lady Maroons, witness them as they add another compelling chapter. Another day, another page.