Basketball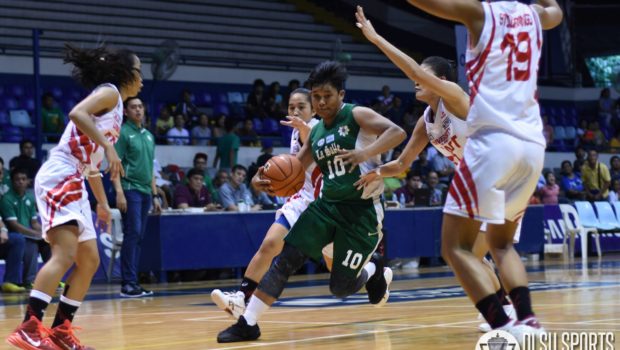 Published on September 13th, 2015 | by Arnold Cagang
0
Lady Archers bounce back to beat Lady Warriors 63-59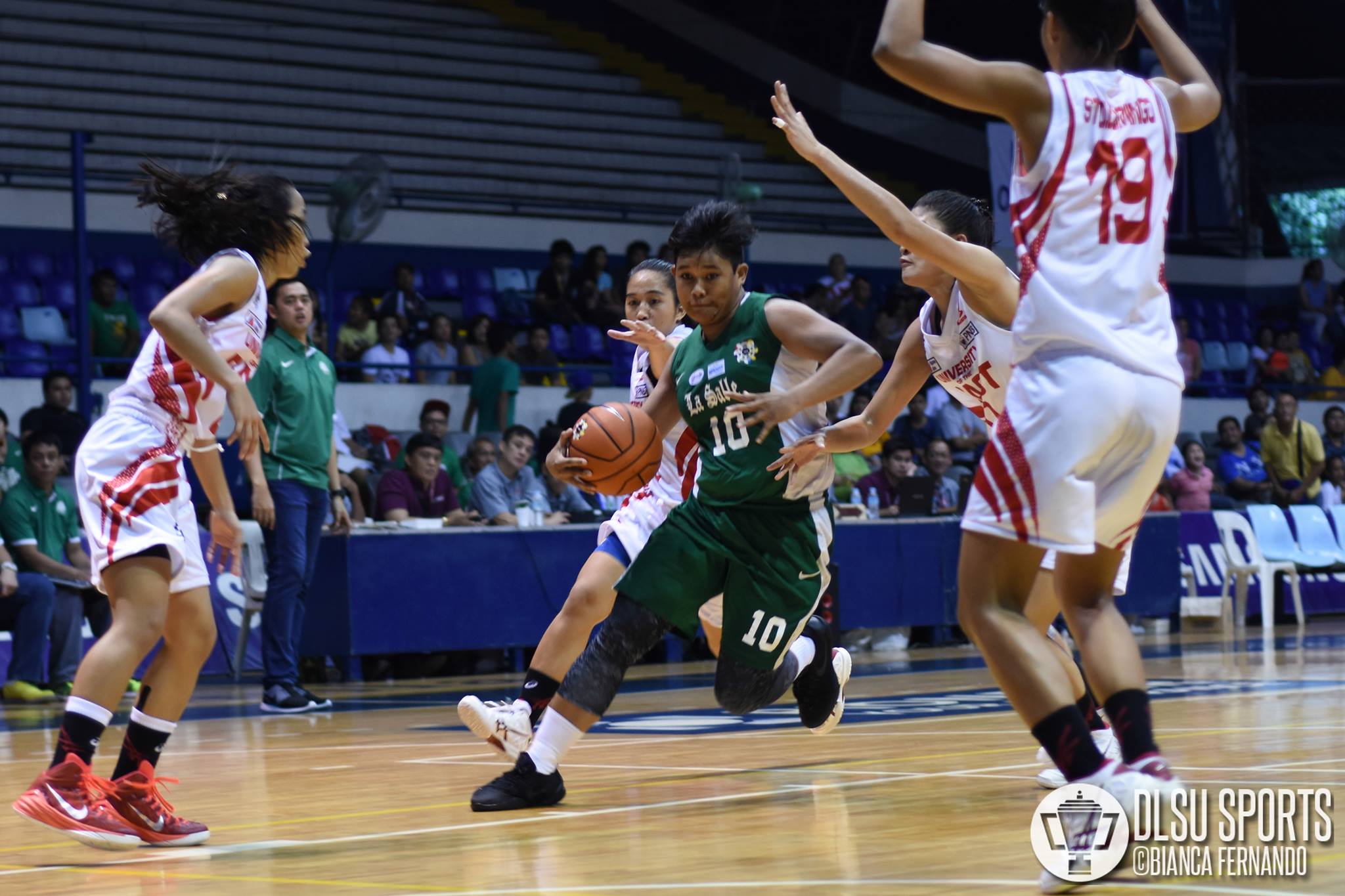 Down 10 at one point in the third quarter, the Lady Archers rallied to overcome the huge deficit to defeat the UE Lady Warriors, 63-59.
The Lady Archers started flat in the first two minutes of the game turning the ball over and unable to recover on the defensive end giving UE a 7-0 lead but the Lady Archers finally tally on the board from a Kathy Gonzales floater followed by an Abaca charity from the line and the X-Factor Marga Dagdagan burying two treys stepping up for the absence of starting point guard Camille Claro who is suffering from a knee injury. Fluid offense being displayed by having good ball rotation and fullcourt pressure kept them in the game ending the first tied 14-all for both teams.
DLSU started the second quarter flat once again, turnovers back and forth because of the UE full court defense holding the Lady Archers scoreless for two minutes and trailed UE 14-17. Adjustments being made by Coach Cholo putting a three big combination of Abaca-Ong-Penaranda and sharp shooter guards helped but UE's press was still a problem as they were having a hard time breaking the press. Marga Dagdagan checks in the game again and scores on a running shot to provide the fire power in the DLSU side but UE still managed to lead after two, 26-30.
Third quarter was the other way around as the Lady Archers capitalizing on the defensive side and converting baskets off turnovers. Hustle from Revillosa provided the energy crashing the boards, diving for loose balls. DLSU ended the quarter on a 15-3 run to take a 45-41 lead for the Lady Archers after the third.
Several lead changes for both teams happened in the fourth quarter. Lady Archers started to trade baskets with UE until the game went down the wire entering the final two minutes with UE still leading by 1, 55-56, but Castillo's clutch free throws gave them the lead 57-56. Then to seal the game, Ara Abaca sinks the jumper to extend LaSalle's lead to 3 with 1:06 remaining. DLSU then forced a stop to take the possession and Snow Penaranda converted the undergoal stab on the other end to seal the game.
Next game for the Lady Archers will be against the Lady Tamaraws on September 17, 11am at the Blue Eagle Gym.