Basketball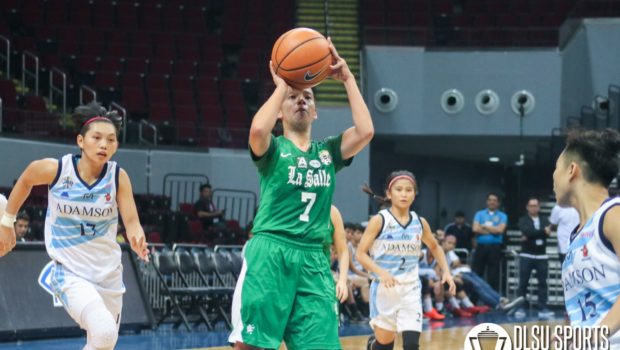 Published on October 29th, 2017 | by Resch Untalan
0
Lady Archers bow down to Lady Falcons for the second time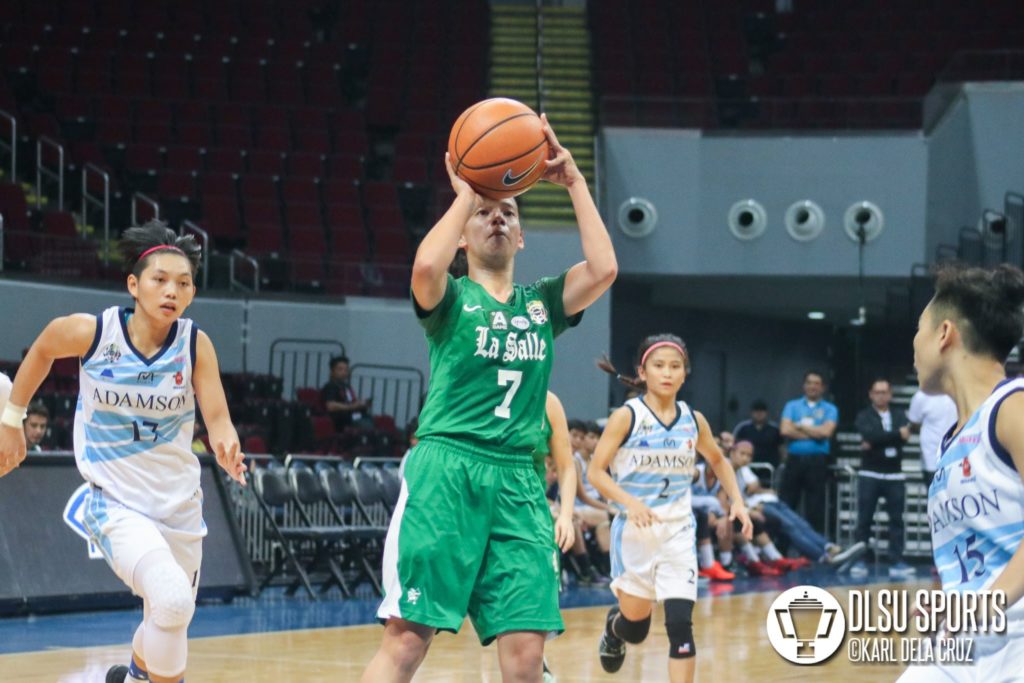 The De La Salle University Lady Archers slid to a 2-9 win-loss record after a 60-67 loss to the Adamson Lady Falcons, Sunday, at the MOA Arena.
The first quarter looked like a replay of the first game between the two teams as they traded baskets throughout the quarter, with the Green and White finishing it down by two, 16-14.
The Lady Archers looked lost in the second quarter when the San Marcelino-based squad was able to extend their lead to eight to finish the half, 34-26.
After halftime, the ladies from Taft dug deep to cut the Lady Falcons' lead down to five, entering the final quarter, 51-46.
Adamson was able to hold on to their lead, out scoring the Lady Archers by a mere two points in the quarter to extend their lead to seven ending the game, 67-60.
Despite committing less turnovers than the Lady Falcons, 21-34, DLSU had problems converting free throws, making only nine out of 16. The Lady Archers were also outrebounded, 40-60, and shot only 21.95% from beyond the arc.
Ana Castillo led the Taft-based squad with 28 points and five rebounds.
Nathalia Prado of Adamson notched a double-double with 21 points, 19 rebounds, three assists, and a steal.
SCORES:
DLSU 60 – Castillo 28, Figueroa 10, Paraiso 7, Torres 6, Dagdagan 4, Nunez 4, Del Campo 1, Jimenez 0, Javier 0, Vergara 0
AdU 67 – Prado 21, Alcoy 15, Cabug 8, Cacho 6, Villanueva 5, Lacson 4, Razalo 4, Araja 2, Camacho 2, Rosario 0, Aciro 0, Ramillano 0, Tacitac 0