Basketball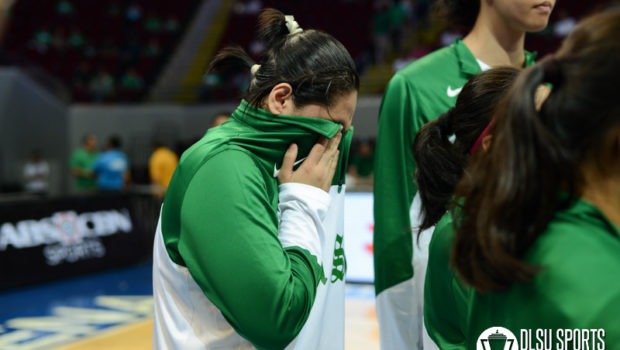 Published on September 27th, 2014 | by Camilla Saguin
0
Lady Archers' campaign ends after a heartbreaking loss to FEU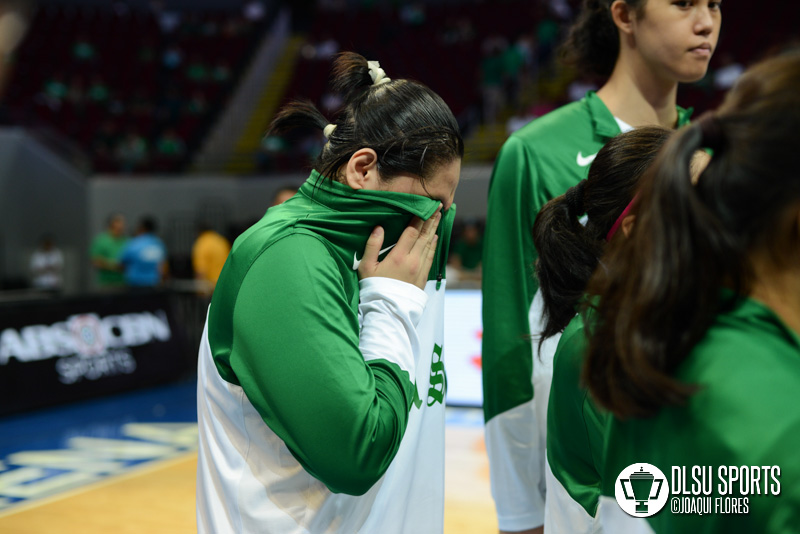 The DLSU Lady Archers UAAP season 77 campaign ended after suffering another heartbreaking loss to the FEU Lady Tamaraws, 81-80.
With 11 seconds left in the game and the game tied at 71, the Lady Archers had an opportunity to win the game but Miller Ong's layup was just a few inches short and an extra five minutes was needed to settle the match.
In overtime, both teams traded baskets with Alyanna Ong hitting clutch triples and April Siat scoring inside the paint for FEU. At one point it even seemed like DLSU will pull way already but FEU kept pounding the ball in the paint and DLSU's defense could not stop the charging Lady Tamaraws.
In the last 30 seconds of the game, the score was 79-all, last season's finals MVP Trisha Piatos drove to the basket and was able to draw a foul. Trisha split her free throws and gave DLSU a one point lead. FEU quickly broke DLSU defense and April Siat calmly hit a clutch under goal stab.
With one last chance to save the game for the green and white, Trisha Piatos drew the double and passed the ball to an open Camille Claro on the corner but her shot was way short. There was a scramble for the loose ball but the time expired on the defending champions.
On her last game as a Lady Archer, Trisha Piatos scored a team-high 18 points and had 5 assists with zero turnovers and five triples. April Siat meanwhile led the Tamaraws with 24 points. Half of which came in the fourth quarter.
DLSU has six graduating players on their team, Trisha Piatos, Cassandra Santos, Nicky Garcia, Niky Scott, Inna Corcuera, and captain Miller Ong.
The DLSU Lady Archers started their UAAP season 77 campaign with a six-game winning streak and ended it with a heartbreaking four-game losing streak. Three of which came in the hands of the FEU Lady Tamaraws.