Basketball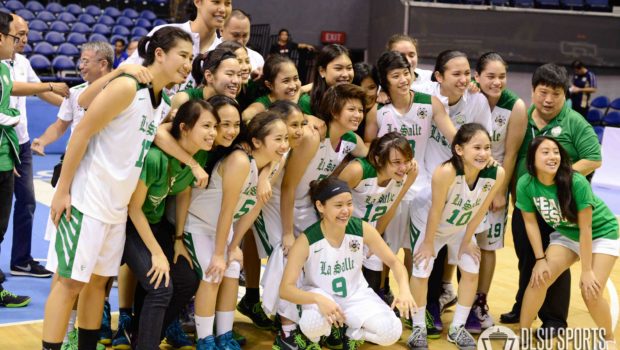 Published on July 25th, 2014 | by Camilla Saguin
0
Lady Archers' Class of 2014: On the final road to legacy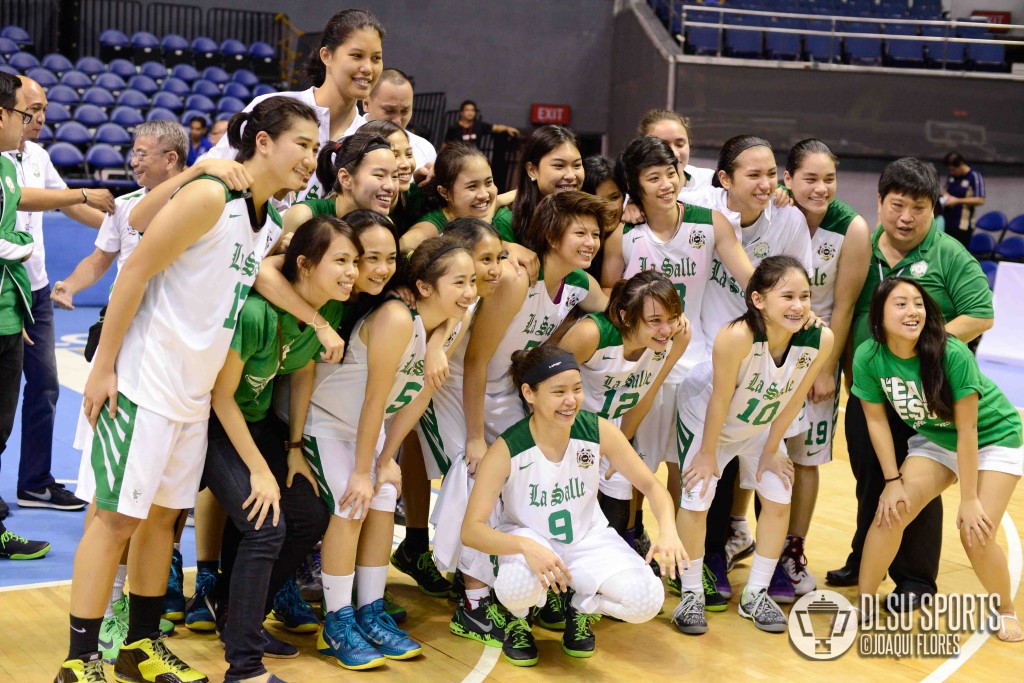 This season, graduating players of the DLSU Lady Archers, namely Miller Ong, Trisha Piatos, Nicky Garcia, Cass Santos, Inna Corcuera, and Niky Scott had one thing to say when asked how they felt about winning the UAAP season 76 women's basketball championship, "Winning last year's crown was the best feeling ever." On their last playing year for La Salle, the ladies are poised to perform vital roles in keeping the women's basketball crown in their possession.
The batch of players leaving Taft next season is laden with talented players Coach Tyrone Bautista leaned on, and will lean one for the last time en route to a second championship. Miller Ong is a crafty point guard who the team can rely on in distributing the ball and also contribute in scoring baskets especially when needed. Piatos is a terrific combo guard known to be dangerous as a shooter and a playmaker. Garcia is a consistent contributor through her hustle and fundamental yet effective way of scoring baskets. Santos and Corcuera are towers that provide the spunk needed in the paint. Three-point specialist Scott is a tall player for a two or a three who can pose problems for opposing players in both defense and offense through mismatches. It would be a tall task for the incoming set of players to fill in their shoes once they depart the UAAP basketball scene as Lady Archers.
Defending their title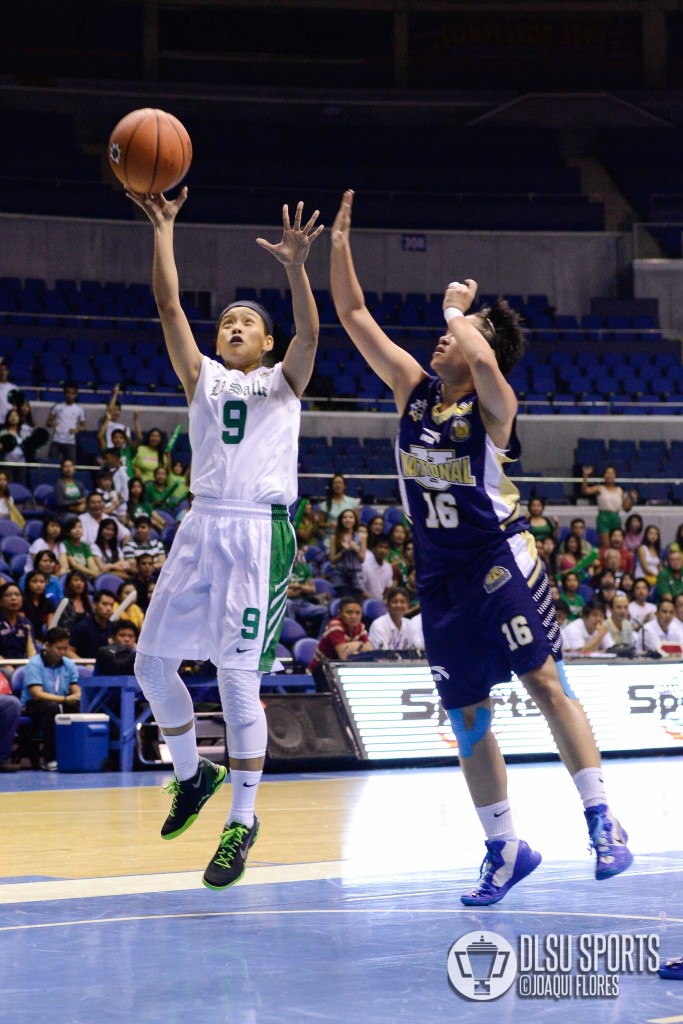 The road to De La Salle University's first championship in women's basketball in more than a decade sure felt good but they are not done yet.
For this coming UAAP season 77, the senior players of the team still have their eyes on the prize. For team captain and former UAAP rookie of the year awardee Miller Ong, besides their defense, it will be the team's quickness that will be the Lady Archers' main advantage over the other teams. "Maliit kami pero masisigurado ko na bawa't isa sa'min, 'yung bilis namin, walang makakatapat." (We are a small team but I can assure you that our speed will be unmatched by other teams).
As for whom they feel is their toughest opponent for this coming season, every single one of them answered by saying that their toughest opponent will always be themselves. "Toughest opponent this year will be myself since this season I should already accept the challenge that I am already one of the veterans so I have to give all-out effort" says De La Salle-Zobel alumnus, Inna Corcuera. Another seasoned veteran, Cass Santos, who is in the process of recovering from a chronic injury, "I think my toughest opponent for this year will be my health. I tore my ACL four months ago but I'm playing it out this year."
Meanwhile, last season's finals MVP, Trisha Piatos does not feel added pressure despite the fact that they are the defending champions and that she is already on her last year. For her, pressure is always there that is why they are already used to it.
As for their chances on winning back-to-back championships in the UAAP, the seniors of the Lady Archers all feel that they have a big change of winning it all once again. Dominque Scott, who was also a former DLSU Lady Booter said "I think we really have a big chance of getting back-to-back because of, first of all, our championship experience and second of all is that our team, we all have one goal and we are all in the same page and as long as we do what our coach tells us I think we can go for that back-to-back championships."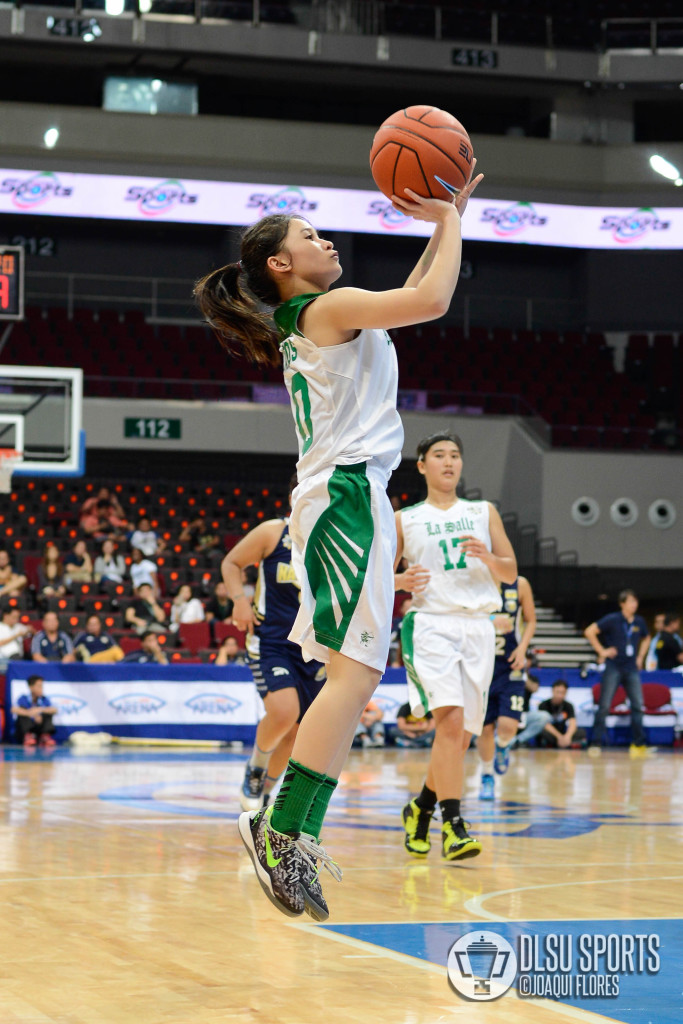 Leaving a mark
The outgoing Lady Archers would like to be remembered as players who never gave up. "I want to be remembered as the player who never gives up and the player who works dayin and out just to win for the school, for God," says Trisha Piatos while Nicole Garcia wants to be remembered as a player with fire in her eyes "Laging sinasabi sa'kin na ako daw. 'yung mata ko parang laging on fire. Lagi sa'kin sinasabi ng coaches noon na ako daw may "eyes on fire." Siguro gusto ko maalala nila ko na ganun, 'yung player na laging intense, laging "eyes on fire." (I am always told that my eyes always seem that they are on fire. The coaches used to always tell me that I have eyes on fire. I think I want to be remembered as that, a player who is always intense and always has eyes on fire).
Quest for the back-to-back begins
It is a perfect start for The Lady Archers after beating University of Santo Tomas, Adamson University and the University of the Philippines in their first three matches in the ongoing UAAP season 77. Their next game will be on July 27, Sunday, against the UE Lady Warriors.