Basketball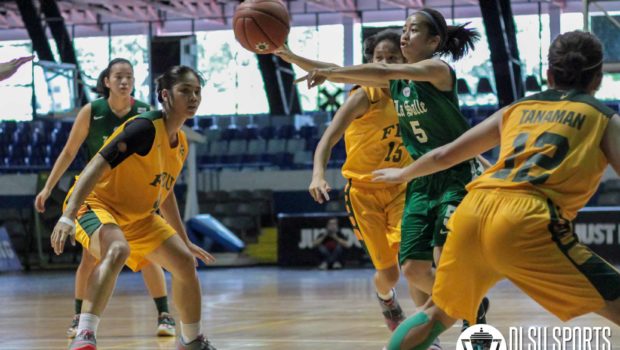 Published on September 7th, 2014 | by Camilla Saguin
0
Lady Archers' comeback not enough to mask struggle against FEU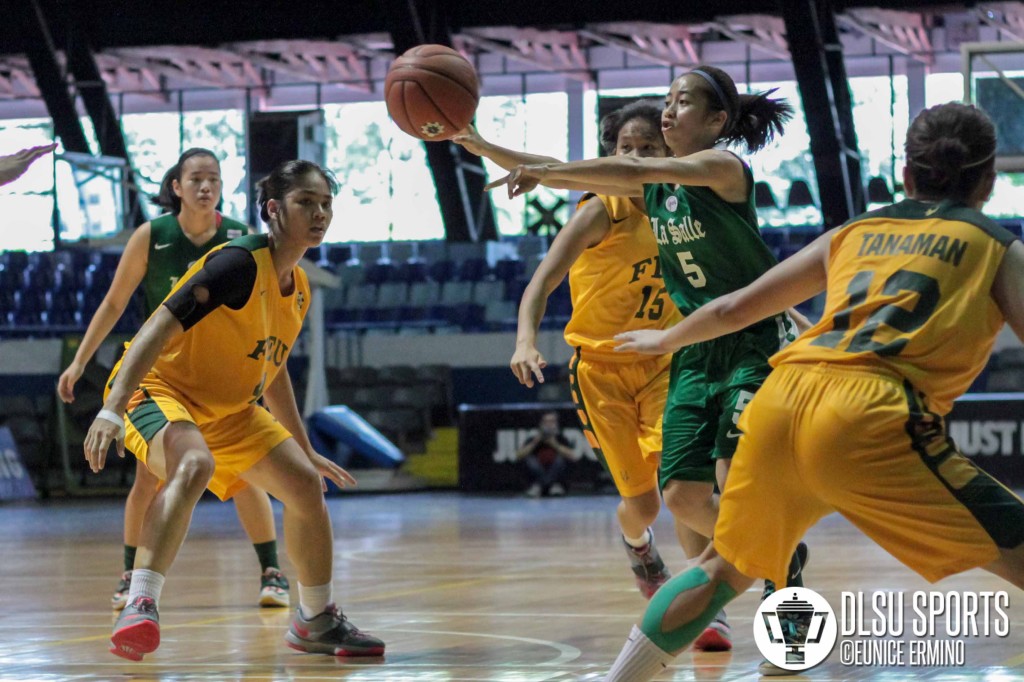 The DLSU Lady Archers trailed the FEU lady Tamaraws the entire game. They tried to make a comeback in the fourth but fell short and lost to FEU 48-43 Sunday afternoon at the Blue Eagle Gym.
The Lady Archers struggled with their defense and were down by as much as eight points in the third before Trisha Piatos hit three straight shots that gave the Lady Archers a chance to win in the fourth.
In the last two minutes of the final quarter, Nicky Garcia hit a three pointer to cut FEU's lead to just three points. DLSU was then able to make a stop on the other end but committed a crucial turnover, which gave the ball back to FEU.
FEU's Arellano hit a clutch three point basket to double FEU's lead to six points with 35 seconds to go but Trisha Piatos wasted no time and countered with a triple of her own. DLSU then opted to foul; FEU's Tanaman missed both free throws but the Lady Archers failed to box out and FEU was able to corral the offensive rebound and converted a layup.
"We started out flat and it carried on all throughout the game and our defense was just going through the motion. It got to us. In the last play I wasn't able to box out my man and she got the rebound" says Trisha Piatos.
Trisha Piatos was once again the top scorer for the Lady Archers with 17 points. Nicky Garcia added 11 points, 14 rebounds and 4 steals.
The Lady Archers will be facing the unbeaten NU Lady Bulldogs this Saturday and Trisha feels that they would need a good start and good defense to win, "We need to start better. We need to start in a good note. We can't afford to start that way against NU cause they are a stronger team. We need to work on our defense, containment and boxing out cause they are a big team". As for Captain Miller Ong, she thinks that they would need t come out with more energy to beat NU.
The DLSU-NU game will be played at the UST gym at 3pm. A win by the Lady Bulldogs will give them a ticket straight to the finals with thrice-to-beat advantage.
Box scores:
FEU(48)– Arellano 19, Tanaman 8, Castro 8, Siat 4, Gabriel 4, Chan 3, Valenzona 2, Ventura 0, Lozano 0, Abat 0.
DLSU(43)– Piatos 17, Garcia 11, A.Ong 6, Santos 5, Concuera 2, Roxas 2, Claro 0, M.Ong 0, Melendres 0, Vergara 0, Castillo 0.
Quarter scores: 8-10, 18-14, 32-28, 48-43.